The video gaming industry witnessed massive growth during the pandemic. However, the upward curve has come to a halt in 2022. According to the numbers presented by SafeBettngSites.com, Steam generated $3.1 billion in the first half of 2022. This figure represents a 3% year-on-year growth. 
3% Y-O-Y growth in the first half of 2022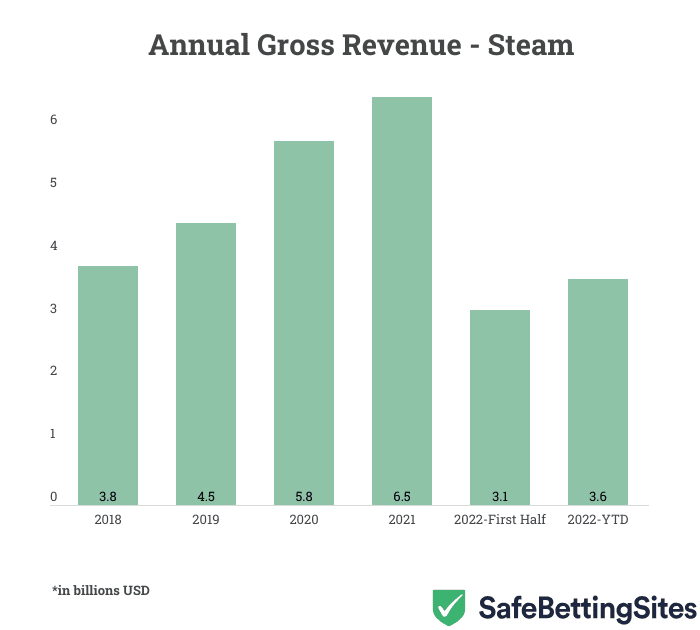 As the world emerges from the pandemic, the video gaming industry seems to be going through a re-adjustment. The pandemic led to massive growth in the gaming industry in 2020 and 2021, especially the PC gaming industry. According to the numbers available on Video Game Insights, the total revenue from video game sales on Steam in 2018 stood at $3.8 billion. By 2021, this annual revenue had rocketed to $6.5 billion – a significant increase of 71%. These figures do not include income from in-game purchases.
When we look at annual growth, the market grew by 18% in 2019. The following year brought a massive boost for the gaming industry as the pandemic forced people to stay home. The annual revenue from games at Steam increased by 29% in 2020. The growth rate dropped in 2021 as the world started to emerge from the pandemic. In 2021, the gross annual revenue grew by only 12%. The indicators suggest that the rate of growth could turn negative in 2022.
Annual Growth to drastically drop in 2022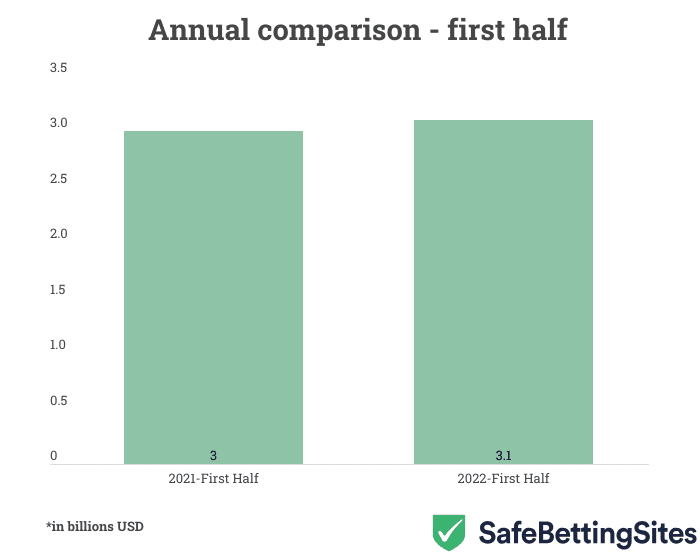 In the first half of 2022, Steam generated $3.1 billion in revenue from game sales. This figure is marginally better than the amount from the same period in 2021. In exact figures, the revenue increased from $3 billion to $3.1 billion, representing an increase of 3%.
It must be noted that the revenue from game sales at Steam significantly improved in the second half of 2021. The revenues increased from $3 billion in the first half to $3.5 billion in the second half of 2021. However, the same pattern might not continue this year. In 2022, the Steam revenues have been in decline following a solid start to the year. Hence, it is guaranteed that the rate of annual growth would significantly drop from 12% in 2021. However, if the PC gaming industry does not pick up pace in the second half of 2022, we might witness the annual growth in Steam revenue from game sales turn negative.
Was this article helpful?