The year 2020 has been the most profitable year for Pokemon Go since its launch in 2016. The mobile game generated $1 billion in revenue between January and October 2020.
According to the research data analyzed and published by Safe Betting Sites, in that 10-month period, players spent 11% more on the game than they did throughout 2019. Moreover, in comparison to the first 10 months of 2019, there was a 30% increase in player spending.
The mobile game was a major sensation in 2016, its year of launch. Within seven days of launch, by July 19, 2016, it got over 10 million downloads. At the time, it was the fastest game in history to reach 10 million downloads. It later lost that title to Super Mario Run which had 10 million downloads in one day.
In its first month, Pokemon Go made it to the Guinness World Records when it generated $207 million, the highest revenue for a mobile game during its first month. At the end of October 2020, it was in the fifth spot on the list of the highest one-month revenue for free-to-play games.
During its launch year, it generated a total of $832 million in only six months. That made 2016 its most profitable year yet.
In 2017, its revenue fell by 29% to $589 million. Since then, it has been on an upward trend. In 2018, it grew by 41%, rising to $828 million while in 2019, it rose by 9% to $902 million.
Prior to the outbreak of the global pandemic, playing the game required users to venture outdoors. This is because it is an augmented reality game whereby players encounter various creatures in real-world contexts using their mobile device GPS.
However, in a bid to adapt to stay-home trends, Niantic, the game publisher, implemented relevant features that made it possible for players to keep enjoying it while staying at home.
For the first 10 months of 2020, Pokemon Go was the third highest mobile game by player spending worldwide. The first spot went to PUBG Mobile, while the second went to Honor of Kings, both published by Tencent. Moon Active's Coin Master was fourth and in fifth place was Monster Strike from Mixi.
US Accounts for 36.3% of Pokemon Go's Lifetime Revenue
Since its 2016 launch, Pokemon Go has generated $4.2 billion in global player spending. Its top market is the United States, where its lifetime revenue was $1.5 billion at the end of October 2020. That figure accounted for 36.3% of total spending on the game.
Japan is close behind the US, with $1.3 billion, translating to 31.3%. The third most lucrative market, Germany, follows at a distance, with $238.6 million or 5.7%.
Most of the mobile app's revenue is generated on Google Play Store, as is the majority of downloads. Over $2.2 billion of the total revenue (53.4%) came from the Play Store while $1.9 billion or 46.6% came from the Apple App Store.
From a total of 598 million downloads, Google Play took the lion's share with 466 million or 78%. On the other hand, 132 million or 22% came from the App Store.
Once again, the US was the top market in terms of downloads, accounting for 109 million or 18.2% of the total. Brazil was second with 65.2 million or 11% and Mexico was third with 37.3 million, which was equivalent to 6.2%.
Pokemon Mobile App Generates $8.9 Million Revenue in A Single Day
According to SuperData, July was the best month in 2020 for Pokemon Go and its second best in history. During this month, it made 0.4% less than what it generated in August 2016.
The performance was attributed to the annual Pokemon Go Fest. During the two-day event, user spending reached $17.5 million. On July 25, Niantic raked in $8.9 million and on the 26th, it gained $8.6 million. Comparatively, July 24's revenue was $7.8 million.
July 25 went on record as its best single-day revenue since July 29, 2016 when total player spending reached $13.3 million.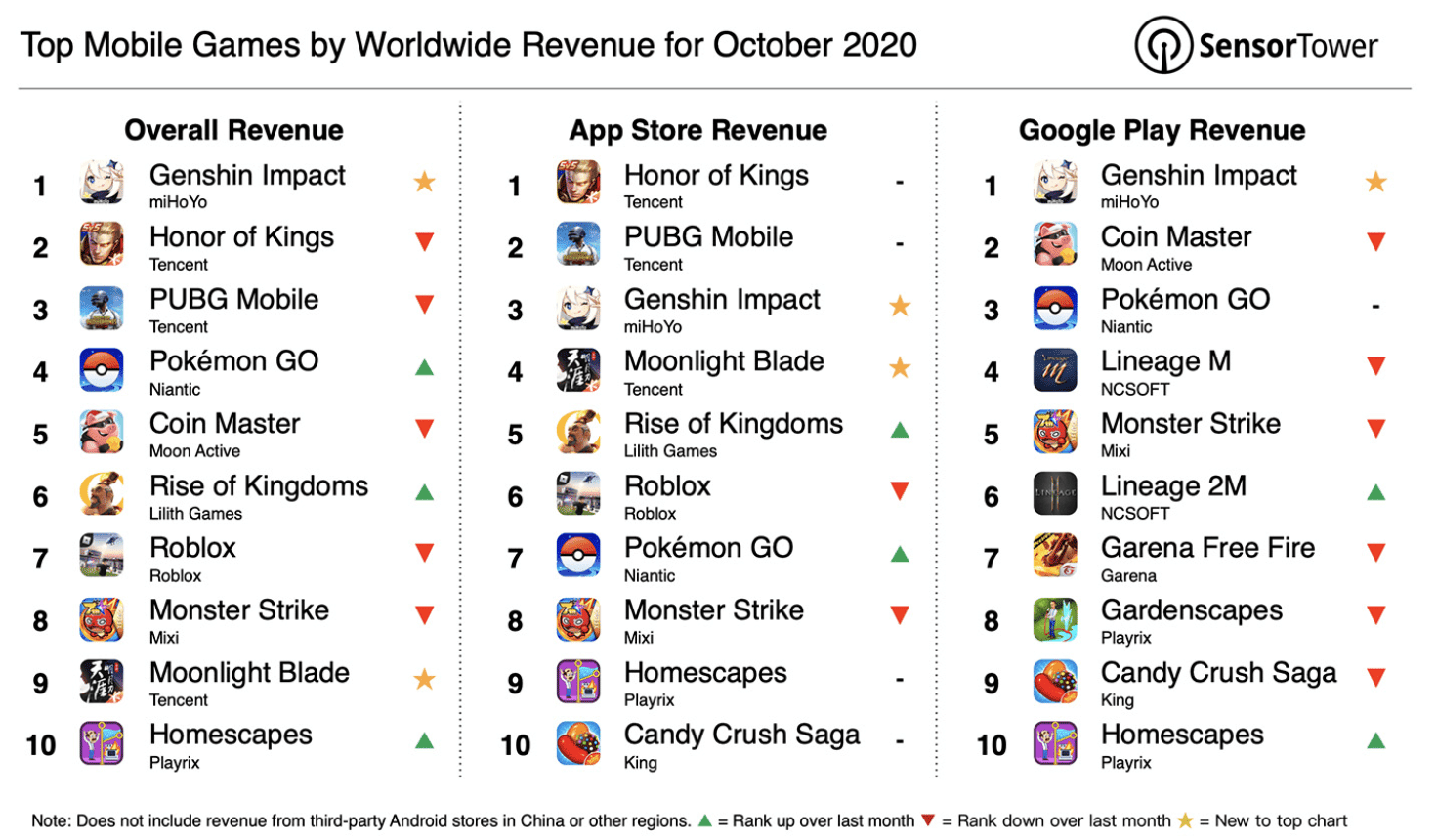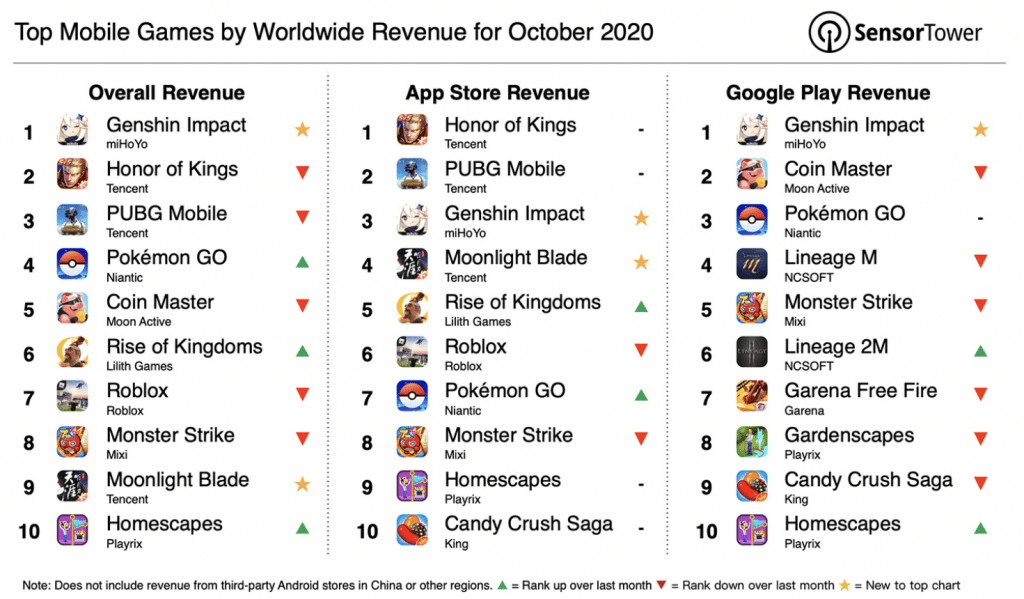 In October 2020, Pokemon Go was the fourth highest grossing mobile game globally by overall revenue according to Sensor Tower. On the Google Play Store, it ranked third behind Genshin Impact and Coin Master. And on the Apple App Store, it was in the seventh spot.
As a whole, the free-to-play games market is showing no signs of slowing down anytime soon. Based on data from Statista, it is set to reach $67.1 billion in 2020, up from $64.4 billion in 2019 and $58.8 billion in 2018.
Was this article helpful?