The digital games market kept up its pandemic-driven upward trend during the month of September 2020. According to the research data analyzed and published by Safe Betting Sites, the digital games' market generated $10.7 billion in revenue in that month alone. Compared to September 2019, there was an increase of 14%.
Across all platform types, there was a notable increase in revenue, with console earnings in the lead. Digital console revenue in September 2020 shot up by 40%. Comparatively, mobile revenue increased by 9% while desktop revenue soared by 10%.
The top grossing title worldwide on console was NBA 2K21. It sold a total of 1.9 million digital units during the month. As a result, there was an increase of 19% in sales compared to NBA 2K20 at launch. Similarly, in-game revenue shot up by 8%.
For mobile games, Honor of Kings was the top grossing title in September 2020 according to Sensor Tower. The game raked in almost $240 million in that month alone, growing an incredible 87% YoY. Most of its revenue, around 96%, came from China while Taiwan contributed 1.5% and 1.2% came from Thailand.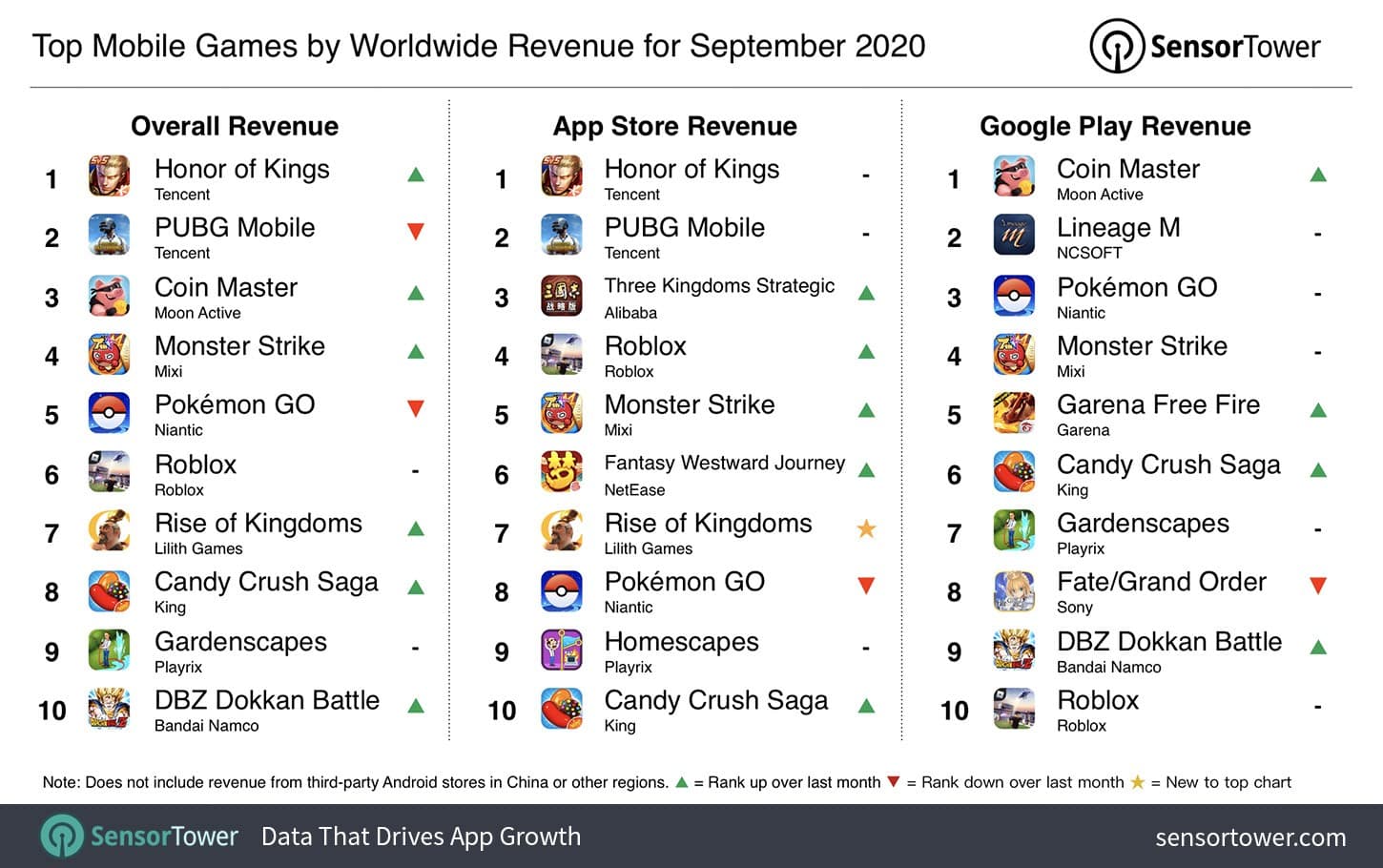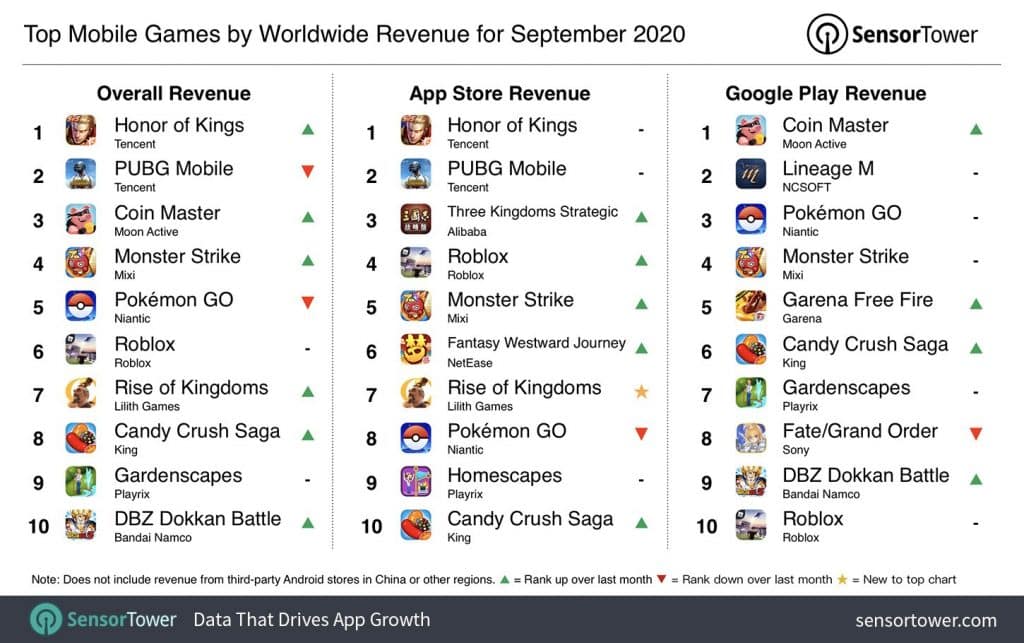 PUBG Mobile came in second with over $198 million in gross revenue, a 13.3% increase YoY. Once again, China was the top market, contributing 56.5% of the revenue, while the US was second with 12.4%. League of Legends took the lead globally on PC.
According to Statista, it is estimated that digital games and interactive media globally will generate a total of $124.8 billion in 2020. Comparatively, the figure was $120.1 billion in 2019 and $115 billion in 2018.
PC Gaming Hardware Market to Grow to $40 Billion in 2020
According to a Jon Peddie Research report, the PC gaming hardware market is projected to grow by a massive $3.6 billion in 2020. It would mark a growth of $10.3% in sales YoY.
In total, the market for PC gaming products is projected to reach $40 billion in 2020. The report categorized the market into entry-level, mid-range and high-end hardware.
The high-end category is expected to grow by 47% to $18.5 billion while mid-range is projected to soar by 34% to $13.4 billion. On the other hand, entry-level hardware is set to increase by 19% to $7.3 billion.
On the other hand, the global console games industry alone is set to generate $57.9 billion in 2020 according to Research and Markets. The market was worth $40.6 billion in 2019 and has been spurred on by stay-home trends.
Another driving force for the gaming space as a whole is a remarkable increase in the number of active video gamers globally. While there were 2.26 billion gamers across the globe in 2017, the figure is projected to rise to 2.69 billion by 2021.
US Consumer Spending on Video Games to Grow by 24% to $13.4 Billion in 2020
The US is one of the fastest growing gaming markets worldwide. According to the NPD Group, 75% of people in the US are video game players. In 2020, there are at least 244 million gamers in the region, an increase of 32 million from 2018.
Furthermore, 65% of these gamers use multiple devices for gaming, up from 59% in 2018. The report reveals that gamers in the US spend an average of 14 hours weekly playing video games. The figure has increased from 12 hours in 2018.
The number of light players, who play less than five hours weekly, has decreased by 8% since 2018. Light players currently account for 39% of US gamers. On the other hand, moderate players (between 5 and 15 hours) have increased by 2% in that duration. They currently account for 32% of the US gaming community.
Heavy players (more than 15 hours) have had the highest increase, 6% since 2018. They currently account for 29% of all US players.
During the 2020 holiday season (November and December) consumer spending on video games in the US is projected to hit $13.4 billion. That would be a 24% increase from a similar period in 2019.
For the year 2020, total consumer spending on video games in the region is expected to reach $50 billion according to an NPD report. Among the driving factors for the remarkable growth is a surge in demand for console hardware, gamepads and headsets.
During the first half of the year, there was a 25% increase in console hardware sales in the US, reaching $1.6 billion.
The market also benefitted from pandemic-related consumer behavior changes. During the spring and summer months, existing hardware inventory was depleted. Similarly, spending on accessories and content increased.
Was this article helpful?