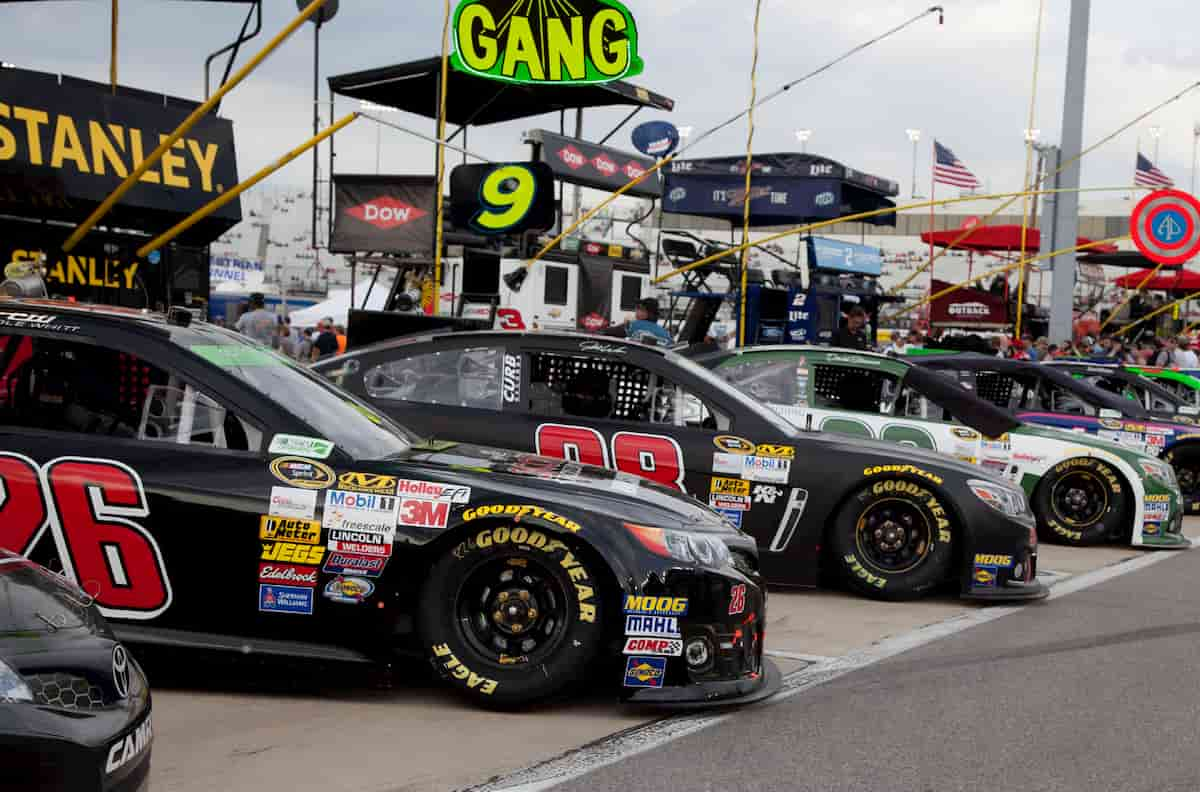 For decades NASCAR racing was among the most dominant sports in the United States with several teams enjoying success in terms of revenues and popularity. Despite a challenging last decade, NASCAR has seen some transformation impacting the value of teams.
Data presented by Safe Betting Sites research indicates that the five largest NASCAR teams have a cumulative value of $1.02 billion as of Q1 2020. Hendrick Motorsports has the highest value at $315 million or 30.8% of the five team's value. Out of the top five sampled teams, Team Penske has the least value at $152 million.
The research also overviewed NASCAR's interests from fans where over half of the American population has no interest in the racing sport. From the data, 66% are not fans at all while only 10% are NASCAR's avid followers. In terms of age group, NASCAR's avid fans are aged between 35-44 years and 45-64 years old. Both age sets account for 12% of NASCAR's avid fans.
The highlighted NASCAR teams participate in all three national series; the NASCAR Cup Series, Xfinity Series, and Camping World Truck Series, alongside the regional touring series. A team is limited to four cars in each of the series. The team often shares a single manufacturer for all of the cars. However, each team comes with an independent car number and driver.  Interestingly, some teams are bigger due to large engineering and data-analysis operations. They end up selling their services to smaller teams who are unable of selecting their engineers and data specialists.
NASCAR facing hurdles with revenue and maintaining a fanbase
Like other racing enterprises, NASCAR depends on multiple sources of revenue which vary based on popularity, rank, and driver marketability. Some of the popular sources are from sponsors, purse monies, merchandise revenue, TV rights among others. TV rights remain a major source of revenue.  The teams usually receive a percentage of the TV rights and all the licensing earnings that NASCAR makes throughout the year.
However, NASCAR's revenue has recently faced threat after the exit of several sponsors. Notable sponsors who have parted ways with NASCAR include Target, Subway, Cheerios, Coors Light, and Dollar General. Additionally, some current sponsors have indicated plans to cut on budgets. The complex sponsor situations comes after NASCAR failed to make a full recovery from the recession.
NASCAR is also facing a hurdle in maintaining the fanbase which has been on a downfall due to various reasons. Notably, NASCAR's fanbase is aging while young people have not shown interest in the sport. The emergence of alternative motorsport racing like Formula One is also posing a challenge to NASCAR's fanbase. The alternative motorsport races are usually broadcasted or streamed on the internet giving easy access to young people. The access to alternative motorsports event is now offering the same level of adrenaline-fueled excitement that NASCAR can provide.
Additionally, NASCAR has been changing several rules for marketing purposes but the move has appeared to turn fans away. Notably, NASCAR's has too many commercials turning into frustrations for fans.
NASCAR's way forward
To encourage new fans, NASCAR resolved to look at the diversity aspects. The banning of confederate flags from race events has been viewed as a catalyst for attracting new generation fans. The enterprise is also taking part in community outreach programs to attract new fanbase.
The value of NASCAR teams might increase as the enterprise initiates various programs to improve its national appeal across the U.S. It launched racing at new tracks and ceased racing at some traditional ones. However, the idea has not been received by old fans. NASCAR has also been keen on expanding its international market to attract foreign sponsors and manufacturers to get involved in the sport. Current international ventures include NASCAR Mexico, NASCAR Europe, and NASCAR Online through the iRacing platform.
The market expansion at the global level is a welcomed move considering that NASCAR's television rating and ticket sales have been dropping. An increase in international diversity will also lead to growth and generate greater opportunities for NASCAR fans.
Looking forward, NASCAR is undergoing a phase of uncertainty characterized by changing technologies, fluctuating consumer behaviors, and rising costs of doing business. Faced with these new challenges the enterprise will be forced to remain innovative in its business model.
Was this article helpful?