E-money transfer system Neteller has been helping users move money online for over 20 years. Now synonymous with the online betting world, Neteller India makes depositing and withdrawing funds quick and easy. A number of the leading online bookmakers accepting Indian customers now also offer Neteller as a method of payment. On this page, we will outline our favourite Neteller betting sites. On top of this, we will explain in detail how Neteller in India works.
Why Use Neteller In India?
Is Neteller in India legal? Neteller India is completely legal. Owned by the reputable PaySafe Group Ltd, Neteller is available for both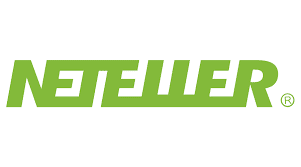 depositing and withdrawing funds on many betting sites. While other payment methods are available, Neteller offers a host of benefits. With Neteller, there is no need to enter your credit or debit card details. As such, Neteller is a popular option for those with concerns over their online security. Meanwhile, for times when an opening deposit is required to claim a welcome bonus, Neteller is often eligible. We will go into more detail about the advantages of Neteller later. However, for now, let's concentrate on how to use Neteller in India.
How To Use Neteller For Betting In India
Simplicity is one of Neteller's main selling points. However, before you register and start transferring funds in this way, it is important to understand the process involved. Below is a step by step guide surrounding how to use Neteller India:
Step 1: Open a Neteller Account
To start, enter the Neteller website via desktop or mobile. Click or tap on the "Join for Free" button, located in the top-right hand corner of the page. Complete the registration form by entering your full name, country and chosen currency. Create a memorable password at this point too. Click or tap on the "Register" button to complete this step.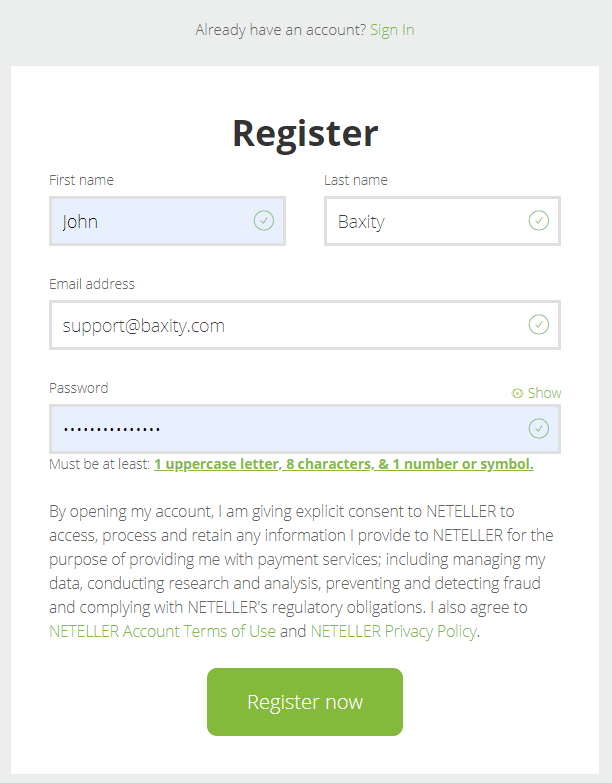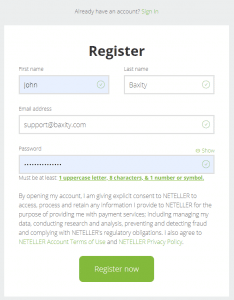 Step 2: Add Funds to Neteller Account
New Neteller users will receive a 6-digit verification code. This must be entered before any transfers can be processed. Once your account is verified, a 6-digit "Secure ID" code must then be created. Click or tap on the "Deposit Now" button, before adding your bank card or e-wallet details. Enter the amount you wish to deposit, before selecting "Continue" and then "Confirm".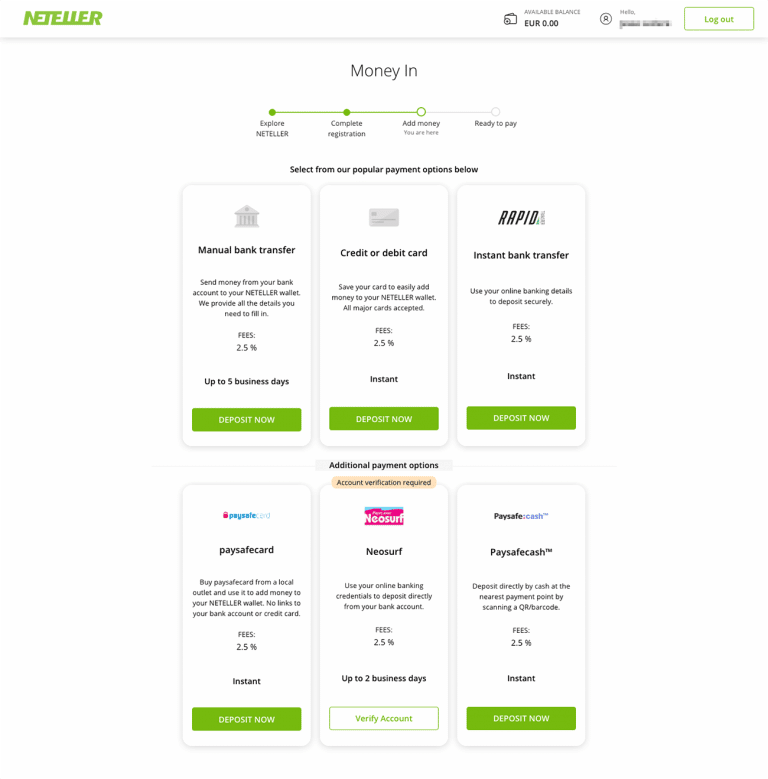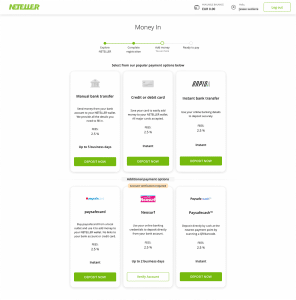 Step 3: Choose a Neteller Betting Site
It is now time to select a Neteller betting site. On this page, we have recommended our favourites. Meanwhile, a number of other sites are available in India too. Take into account a number of factors, including markets, odds, bonuses and customer support. Of course, you can sign up with more than one bookie.
Step 4: Add Funds to Betting Account
Login to your betting account, before locating the cashier page. Select the "Deposit" option. Enter the amount you wish to add to your betting account. Punters must ensure that they have funds available to cover their deposit. Select Neteller from the list of payment methods. On the pop-up page, enter your Neteller login details, before confirming the deposit.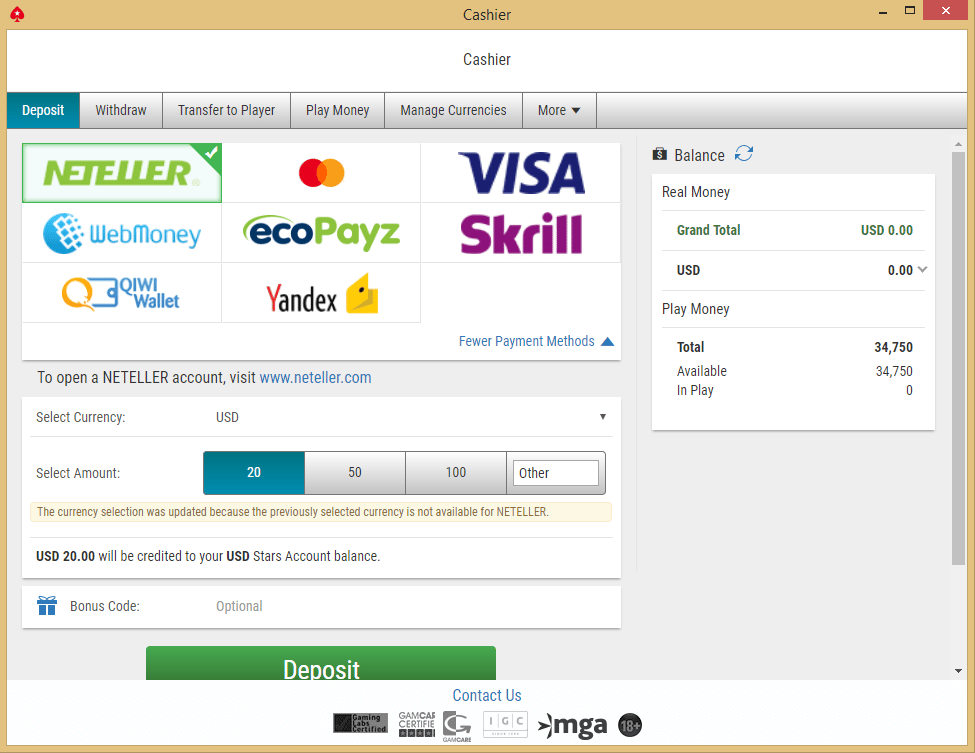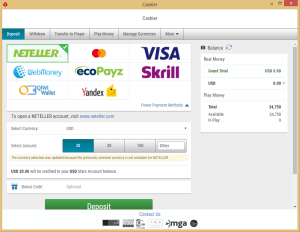 Step 5: Withdraw Winnings
Those who place successful bets will perhaps wish to withdraw funds to spend elsewhere. So, login to your betting account once more, this time selecting the "Withdraw" option. Enter your chosen amount, based on your available balance. Again, enter your Neteller account details. Users will have to wait up to 48 hours to receive winnings, however a Neteller withdrawal India will often take just a few hours. Once in your Neteller account, money can be used to purchase items online. Alternatively, it can be transferred to your bank account.
Neteller Fees, Limits, and Processing Times
Neteller is one of the leading e-wallets online today. However, before you start using Neteller, there are some important logistical factors to consider. Such factors surround fees, limits and processing times:
Fees
Fees are incurred each and every time you fund your Neteller account, regardless of the method used. The fee will be 2.5% of the total amount, which can therefore be of significant value. Meanwhile, withdrawal fees may also be incurred. However, this differs between bookies.
Limits
Limits at Neteller are likely to meet the needs of both beginners and professionals. However, it is worth noting that limits will depend on which betting site you register on. Deposits will likely start at 1,000 INR, while withdrawals will start at a similar amount.
Processing Times
While exact processing times will also depend on the specific bookie, Neteller is one of the quickest payment methods available to Indian punters today. All deposits are instant, while withdrawals take under 48 hours.
Neteller Sign Up Bonuses and Free Bets
Betting bonuses and other promotions are something most punters will already be familiar with. The top bookies all offer a reward for those signing up for the first time. However, it is worth noting that deposits made using Neteller will not always be eligible for such offers. Be sure to check out the terms and conditions surrounding bonuses beforehand. When Neteller is not eligible, an alternative payment method can be selected, at least for the first deposit. However, not all bonuses will be worth taking advantage of. So, only steer away from Neteller if you feel that it is worth the time and effort.
Neteller Pros and Cons
Unfortunately, no payment method is perfect. Neteller comes with a series of benefits. However, there are also some limitations to consider. So, let's take a closer look at the main pros and cons of Neteller:
What We Like:
Neteller is completely safe to use. The fact that users are not required to upload their bank card details adds another layer of protection. Neteller has an excellent reputation in this area, as with all of our recommended payment methods.
Deposits processed via Neteller are instant. As such, those who need to quickly add funds to their betting account will be pleased with what Neteller has to offer. Meanwhile, withdrawals take under 2 days in most cases, quicker than other payment options.
The number of Indian betting sites accepting Neteller has grown significantly over recent years. As a result, those looking to use this payment method have a large number of bookies to choose between.
Neteller is hugely convenient. Payments can be processed in a matter of seconds. Everything from signing up to depositing is simple at Neteller.
What We Don't Like:
Those depositing and withdrawing with Neteller will potentially incur fees at betting sites. A 2.5% charge is incurred every time funds are moved from your Neteller account. This is more than other payment methods, such as PayPal and Skrill.
Unfortunately, some promotions, welcome bonuses in particular, are not eligible to those depositing funds via Neteller. As a result, an alternative payment method must be used, at least for opening deposits.
Bottom Line on Neteller India
Neteller has long been one of the most popular online payment methods for Indians. It should therefore come as no surprise that Neteller India is also commonly used by online betting customers. Offering quick, convenient and secure transfers, Neteller can be used when both depositing and withdrawing funds. Neteller is accepted by an increasing number of online bookies, including some of the most popular sites in India. So, check out our recommended Neteller India betting sites, before potentially signing up.
100% Match Up To ₹8000
Neteller + other payment methods accepted
Bitcoin payments available
₹750 minimum withdrawal
9.8
Visit Site
The offer is available only for customers of mimy.online (hereinafter referred to as the "mimy") who have been registered on the website mimy.online and activated the bonus. To participate in the Deposit Bonus offer, you must make a deposit and activate a promo code. To activate the offer, the customer needs to do one of the following: Either to click the link that has been sent to him through a promotional offer or enter a promo code in the "Promo Codes" section of the "Profile" section of the mimy.online.
Neteller in India FAQs
Is Neteller in India legal?
Do all betting sites accept Neteller?
Can I use Indian Rupees with Neteller?
How long do withdrawals take using Neteller?