Compared to other countries around Asia, India actually has fairly relaxed gambling laws. There aren't a huge number of domestic Indian bookmakers, but there are plenty of excellent international betting sites which you can easily sign up with. Amongst these, AstroPay Card is a very common payment method, which many Indian punters enjoy using.
In this article, you'll learn everything you need to know about AstroPay Card. We'll explain what this payment method is, how it works, and tell you the best sites which support it. Ultimately, we'll help you decide if AstroPay Card is a suitable option for funding your bets.
All
PayPal
Cash Out
Enhanced Odds
Why Use AstroPay Card in India?
AstroPay is a prepaid card. It works similarly to Paysafecard, in that you charge your card with money, then use that money to pay for things.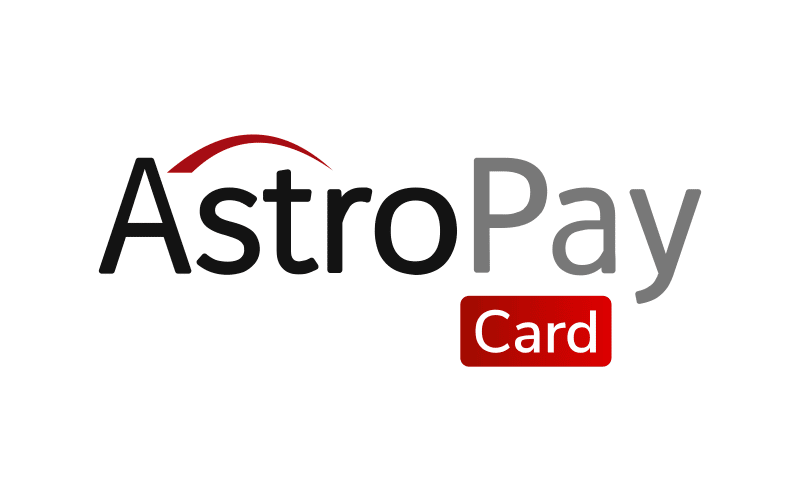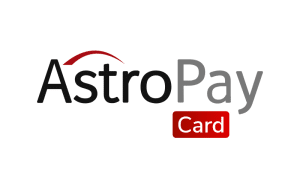 Naturally, that can include funding your betting account.
The main difference between AstroPay Card and Paysafecard is that this is a completely virtual option. You never acquire a physical card. Instead, you're paying money onto a virtual card, then using that on other websites.
AstroPay Card has become increasingly popular as a payment option on Indian betting sites in recent years. It obviously doesn't enjoy the coverage of debit cards, and trails behind eWallets like PayPal. Still, it is pretty widely-supported nowadays. This includes many of our top Indian betting sites, with 10 of your top options listed above.
There are quite a few reasons to pick AstroPay Card for making deposits into your sportsbook accounts. It's very easy to use indeed, rivalling eWallets in terms of speed and practicality. It also allows you to maintain more privacy than when you use credit or debit cards, while still using a completely legal and regulated payment method. As we'll see, the fees, limits, and processing times are generally reasonable too.
How to Use AstroPay Card in India for Betting
We'll get stuck into the details of AstroPay Card shortly. For now though, let's take a good look at how you actually use it. As mentioned, this is a very user-friendly payment option indeed, with these being the few steps you need to take.
Step 1: Visit the AstroPay Website
Head to AstroPay.com, or – alternatively – download the app for either your iOS or Android device. Either way, you can get the ball rolling by hitting the big 'Start' button.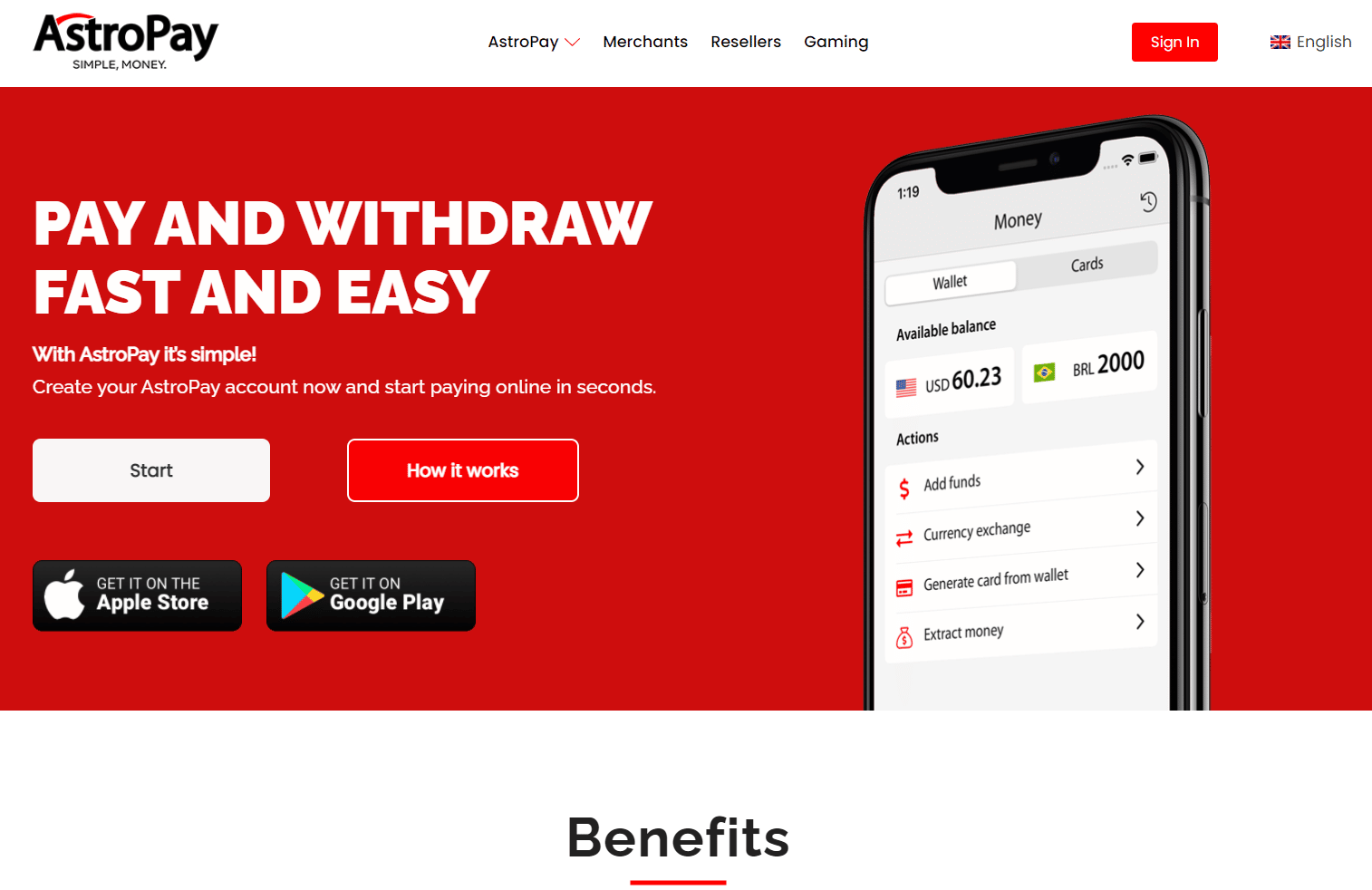 Step 2: Create an Account
After clicking 'Start', you'll see a page on which you must enter your phone number. Do so, and you'll be sent an SMS message with a verification code. Pop this in back on the website to confirm your number, then set a password when prompted. Hit the red 'Sign Up' button, provide some personal details, including your name, email address, and an ID number, then click 'Done'.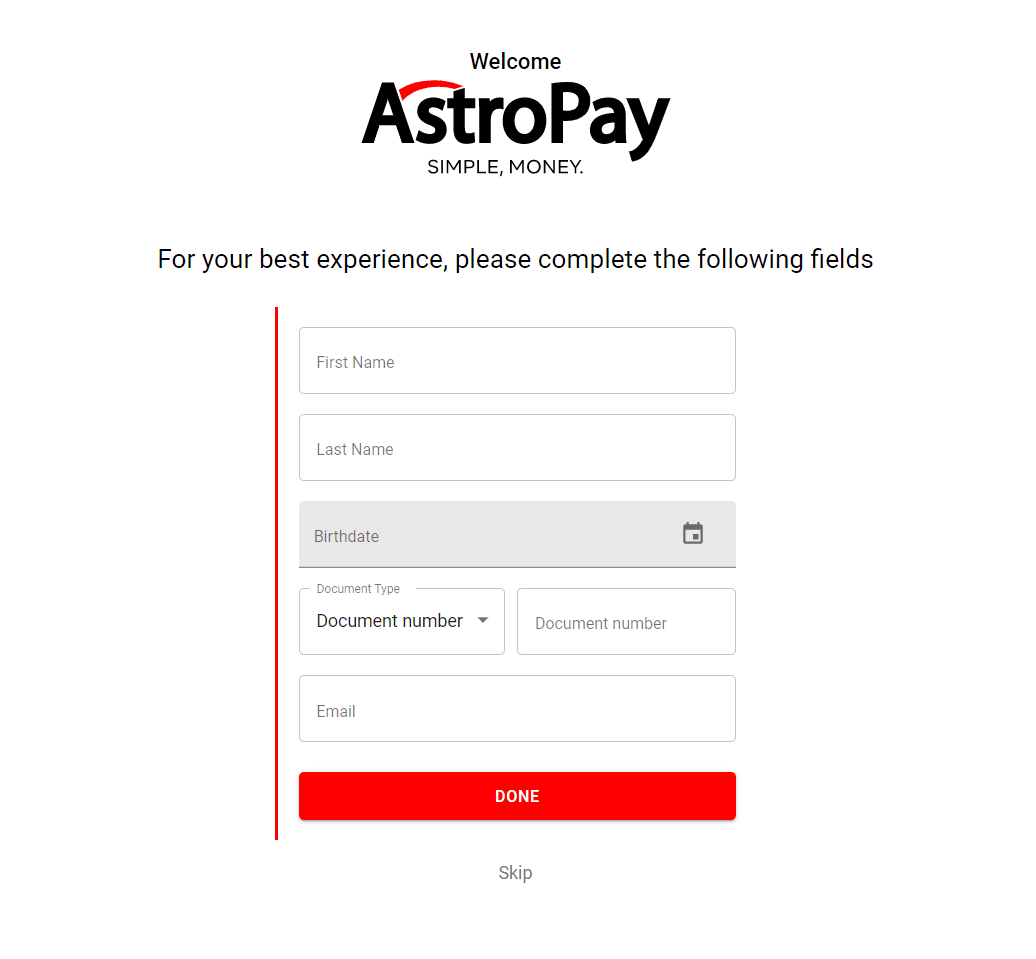 Step 3: Fund Your Card
After finishing the previous step, your AstroPay account will already have been created. Now it's time to actually stick some money on your card. You'll be given a series of options for the size of card you want to pick (15 EUR, 25 EUR, 50 EUR, and so on). Pick one, choose the payment method you want to use to fund your account, click 'Confirm Purchase', and provide the required details. If everything goes to plan, your card should be funded shortly afterwards.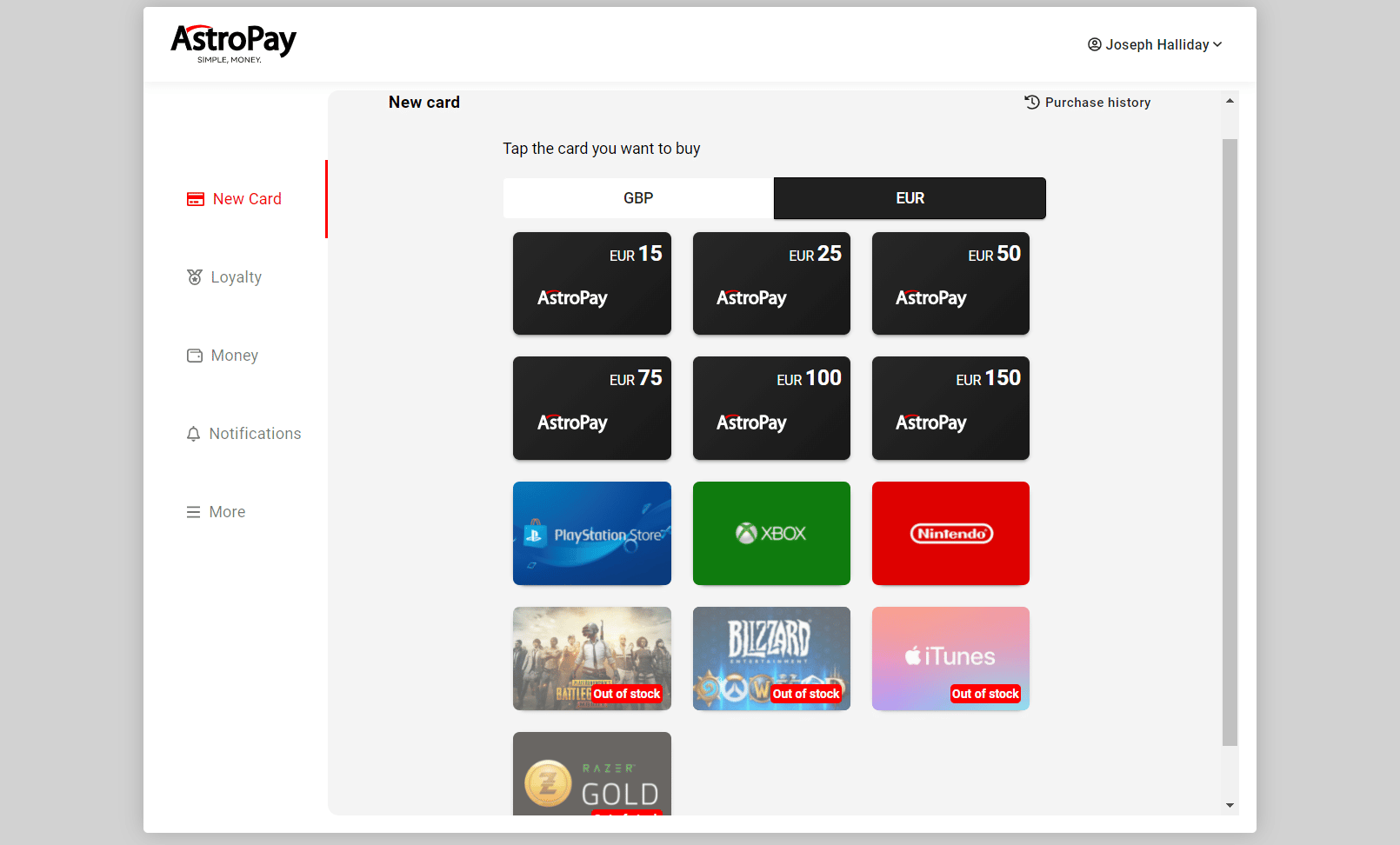 Step 4: Create a Betting Account
Before you can place wagers, you naturally need a betting account. Take a look at our 10 recommended options at the top of this page, do a little additional research, and pick the one best suited to you. Then head to that betting site, hit the 'Register' button (or similar), provide the necessary details, and create your account.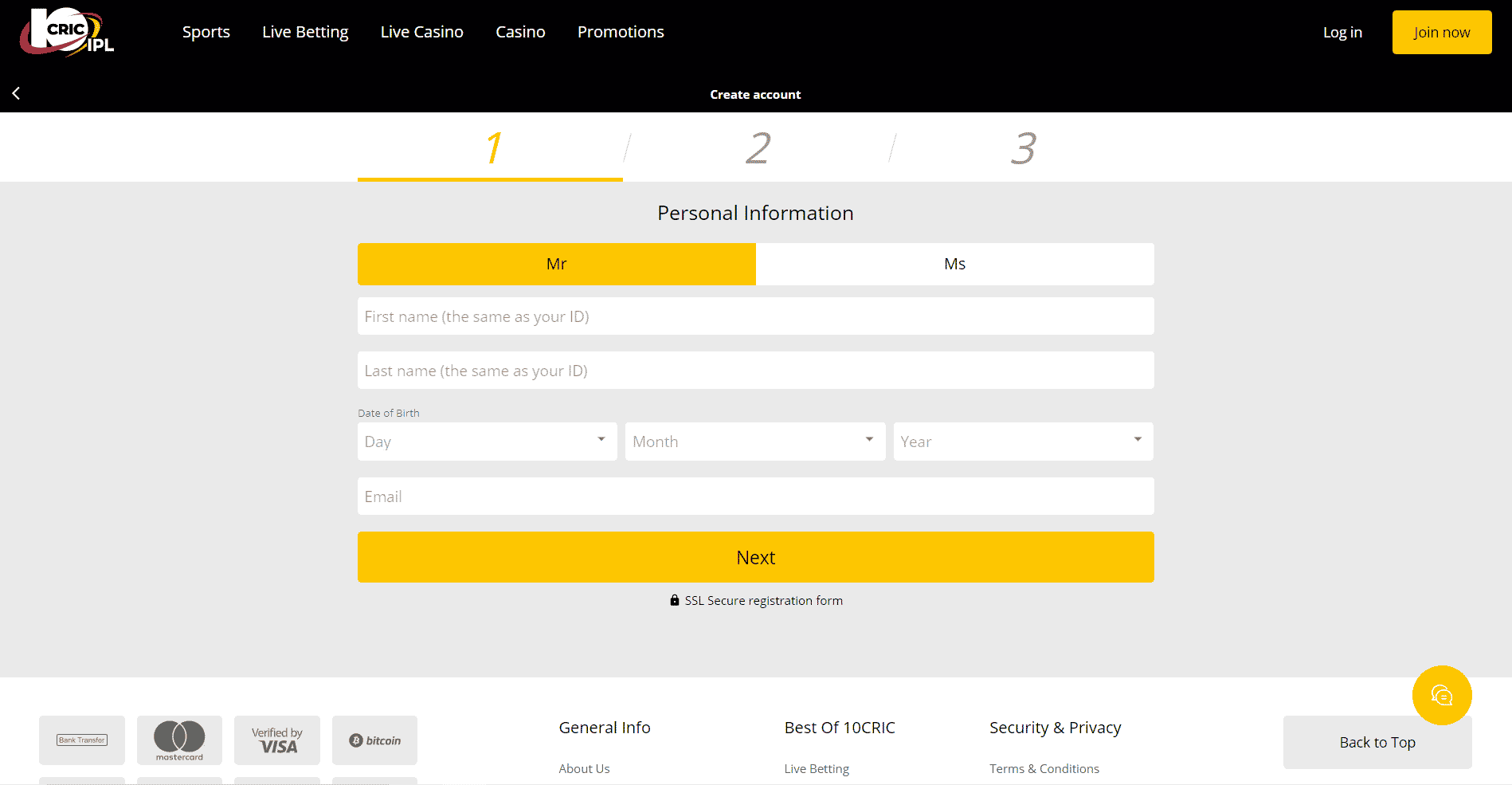 Step 5: Make a Deposit
Log in to your new betting account, and click the 'Deposit' option. Look down your list of available options, and you should see AstroPay. Click it, then enter the details when asked to connect your betting and AstroPay accounts. Ensure you enter a payment amount not exceeding the funds on your card, then confirm the payment. Your deposit should usually be processed immediately, meaning you'll be free to start placing wagers straight away.
AstroPay Card Fees, Limits, and Processing Times
As with any payment method, it's crucial that you know all the most important details about AstroPay before you get involved. Let's look at the fees, limits and processing times for AstroPay Card itself, and the sportsbooks you'll be using it on.
AstroPay Details
You have five choices for funding your AstroPay Card while in India. These are:
Visa
Mastercard
Trustly
Neteller
Local Distributor
Whichever option you pick, your minimum and maximum deposit amounts will be 15 EUR and 150 EUR respectively. The processing times on AstroPay's end are instant, although if you're using Trustly you may be subject to a delay from your bank.
No fees whatsoever are charged, either for signing up, maintaining an account, or making payments. With AstroPay, the bill is paid by merchants (the betting sites, in this case), rather than consumers.
Betting Site Information
All 10 of our recommended sites at the top of this page accept AstroPay Card, as do plenty more. As you'd expect, different sportsbooks will have different rules for the details we're looking at here.
In general though, it's pretty rare for big-time Indian betting sites to charge for either deposits or withdrawals nowadays. All AstroPay payments will also usually be processed instantly.
There's slightly more variation with minimum and maximum payment amounts. The minimum will usually be 10 EUR/GBP/USD (roughly 860 INR). The maximum amount will tend to be much higher, sitting at at least 7,000 EUR.
AstroPay Card Sign Up Bonuses and Free Bets
Special offers aren't exactly cheat codes to betting success, but they can help your money go much further. Let's look at how using AstroPay Card as your payment option of choice impacts the betting promotions you can use.
Sportsbook Offers
Punters within India are fortunate enough to benefit from a whole range of different special offers, covering both sign up deals and ongoing promotions. We're pleased to say that this extends to AstroPay Card users too, although there is a caveat.
Most bookies will make certain payment methods ineligible for their welcome offers. This will often include prepaid cards, such as AstroPay. As such, you absolutely must check this in the T&Cs before attempting to trigger any sign up bonus, whether it's a 'Bet X, Get Y' or 'Deposit Match' deal.
Three of best AstroPay Card-eligible sign up offers right now are:
10Cric – Deposit Match, Up to ₹30,000
1xBet – 100% Match, Up to ₹10,000
22Bet – 100% Match, Up to ₹10,000
With ongoing promotions, we're pleased to say that far fewer restrictions apply, meaning that AstroPay is usually a pretty safe bet. If you come across a great welcome offer, therefore, we'd recommend using another method to fund your account initially, triggering the welcome offer, then using AstroPay for subsequent deposits. By doing this, you can get the biggest bonus of all when signing up, then enjoy regular free bet deals and insurance offers afterwards.
AstroPay Bonuses
In addition to those provided by betting sites, users of this virtual prepaid card can actually enjoy further perks from AstroPay itself.
Primarily, these will come via the Loyalty Program. Like most such schemes, this rewards you for continuing to use AstroPay, with the quality of those rewards increasing over time. The benefits on AstroPay specifically include higher payment limits, superior customer support, and a greater variety in gift card types.
AstroPay Card Pros and Cons
As with all payment methods – even the almighty debit card – there are both advantages and disadvantages to using AstroPay. Here's what we like and don't like about this particular prepaid card.
Advantages of Using AstroPay
eWallets like PayPal are generally regarded as the easiest payment methods to use, but AstroPay really isn't far behind. Regardless of your experience level, you'll be able to sign up for a new card, fund it, and use it to deposit into an Indian betting account in no time at all. Subsequently managing your account and making further deposits are equally easy.
We've barely touched on the AstroPay Card mobile apps yet. They're available for both iOS and Android users in India though, and – like the desktop site – are pleasingly streamlined and very intuitive. Naturally, all Indian bookies which support AstroPay will let you use this payment method on their mobile apps too.
It Has Excellent Coverage
Even if you're specifically looking for an AstroPay-friendly site, your options definitely aren't limited. Many of the biggest and best bookies in India make it easy to use this payment method, as do a number of up-and-coming brands.
AstroPay Card is completely legit, but still lets you maintain some privacy. It can't quite match cryptocurrencies in this regard, but certainly keeps greater separation between a bookie and your bank account than credit or debit cards.
Disadvantages of Using AstroPay
AstroPay Card shares the same disadvantage as other prepaid options. While you can use it easily enough to make deposits, you'll need to find a different method for your withdrawals.
Special Offer Ineligibility
As noted above, AstroPay Card will be an ineligible first deposit method for some bookies' welcome offers. Things are much easier when it comes to ongoing promotions, though.
Final Thoughts on Best AstroPay Card Betting Sites in India
Prepaid cards have one major disadvantage – their lack of support for withdrawals – but make up for this with a whole raft of benefits. They feature the user-friendly and speedy nature of eWallets, while maintaining greater privacy than traditional methods.
AstroPay Card definitely ticks these boxes, and has a few specific advantages of its own, including its Loyalty Program. If you're looking for a widely-supported and highly intuitive prepaid card to use on Indian betting sites, this really is an excellent choice.
AstroPay Card Betting Sites in India FAQs
What is AstroPay Card?
It is a prepaid card which can be used to fund betting accounts, and works similarly to Paysafecard. In this case though, your 'card' is completely digital.
Is AstroPay Card legal in India?
Absolutely. AstroPay Card doesn't have a specific Indian website, nor does it have native support for any Indian languages, but it is perfectly legal to use within the country.
Can I make an AstroPay Card withdrawal in India?
No. As with most prepaid cards, you can only make deposits using AstroPay Card. You will need to contact your bookie's customer support team to add a separate withdrawal method.
Which Indian betting sites support AstroPay Card?
Plenty. We've listed 10 of the very best at the top of this page, including 10Cric, 1xBet, and Bet365, but there are lots of other good options out there.
Can I use Indian rupees on AstroPay Card?
Yes. AstroPay Card supports a wide range of international currencies, including INR, EUR, and USD.