Kenyan bettors are able to benefit from relatively relaxed gambling laws. Unlike those in Australia, for example, there are no rules against promotions. This means that – amongst several other offers – punters can acquire a bonus bet with relative ease.
In this article, you'll learn everything you need to know about getting and using a bonus bet in Kenya. Below, you can already see the best Kenyan betting sites which offer these deals. Keep reading, though, to discover what a bonus bet is, how to find the best deals, and get tips on how to use bonus bets in the most effective way.
What are Bonus Bets?
The terms 'bonus bet' and 'free bet' are relatively interchangeable. Certain sportsbooks and punters will use the former, others will use the latter, but they'll generally be talking about the same thing.
We'll get into the full details of how a bonus bet works shortly. In the meantime though, here's a quick summary.
A bonus bet – whatever term you use – is essentially a 'free' bet. When using it, you browse the available markets, make your pick, and add a selection to your betslip as normal. Instead of using regular cash though, you use the bonus bet token instead. Thus, you're not actually 'risking' anything on the wager.
Bonus bets vary in their size, and the ways in which they are acquired. They will come with different terms and conditions attached in how exactly you use them too, which will also vary from bookie to bookie. It is essential, therefore, to fully research each bonus bet offer before you try to use it.
Where to Find Bonus Bets in Kenya
In Kenya, there is a constant stream of new bonus bet deals being put into place. Keeping up with all these yourself can be tricky. You can keep checking back on our site, though, for updates on the latest and best offers. If you'd prefer to find bonus bet offers for yourself, you can either visit the 'Promotions' page regularly on any betting sites you're interested in, or sign up for their newsletters.
During your searches, there are two main types of bonus bet offers you should look to find. These are:
Sign Up Offers
These are only available when you first register with a new bookie. They will give you the biggest individual rewards, by far. The downside, naturally, is that they're very short-term in their nature. You can use them once, but within a week your rewards will have been used up.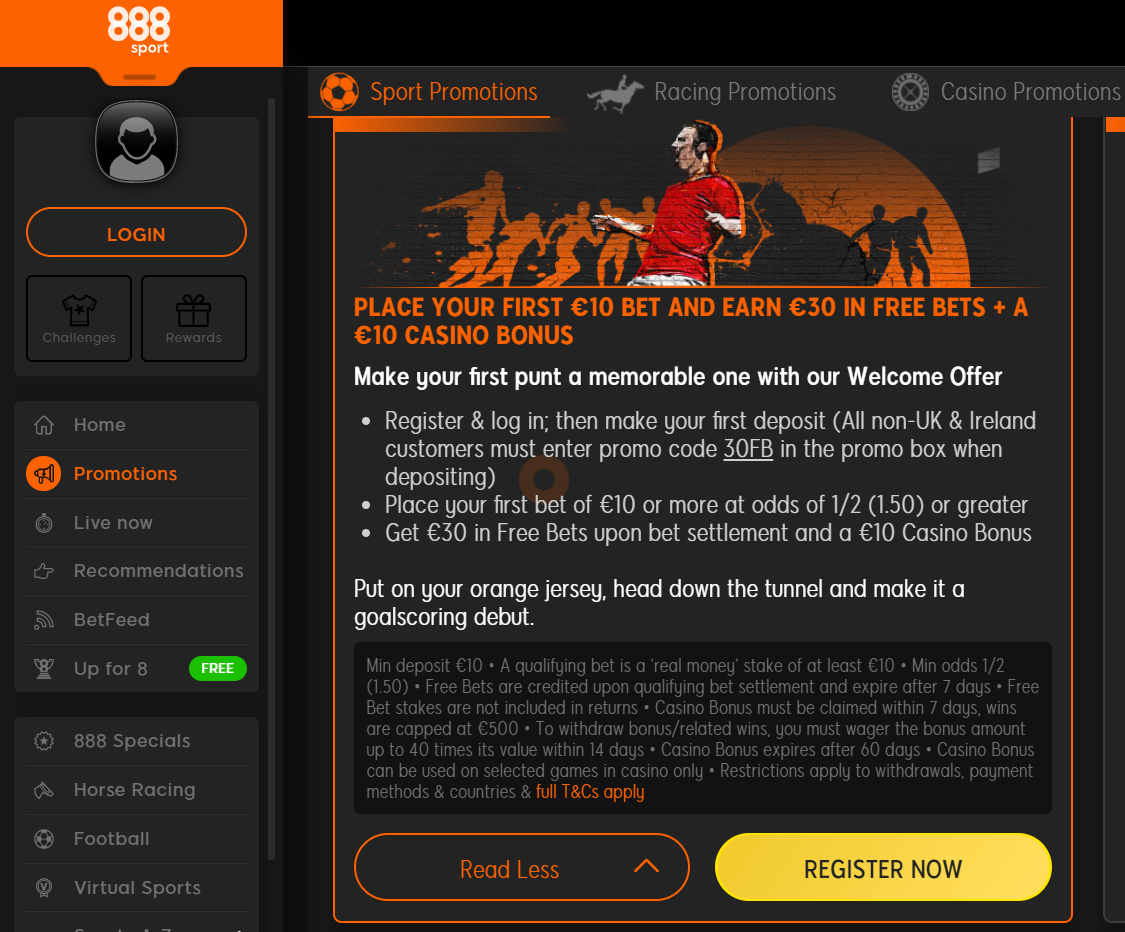 Ongoing Promotions
These deals are available for existing customers with a brand. Their size will be considerably smaller than most sign up bonus bet offers. On the flip-side though, they can usually be triggered repeatedly, making them reliable ways to continually get bonus bets. Common examples include Insurance deals (see below), Boosts, and straight-up Free Bet Offers.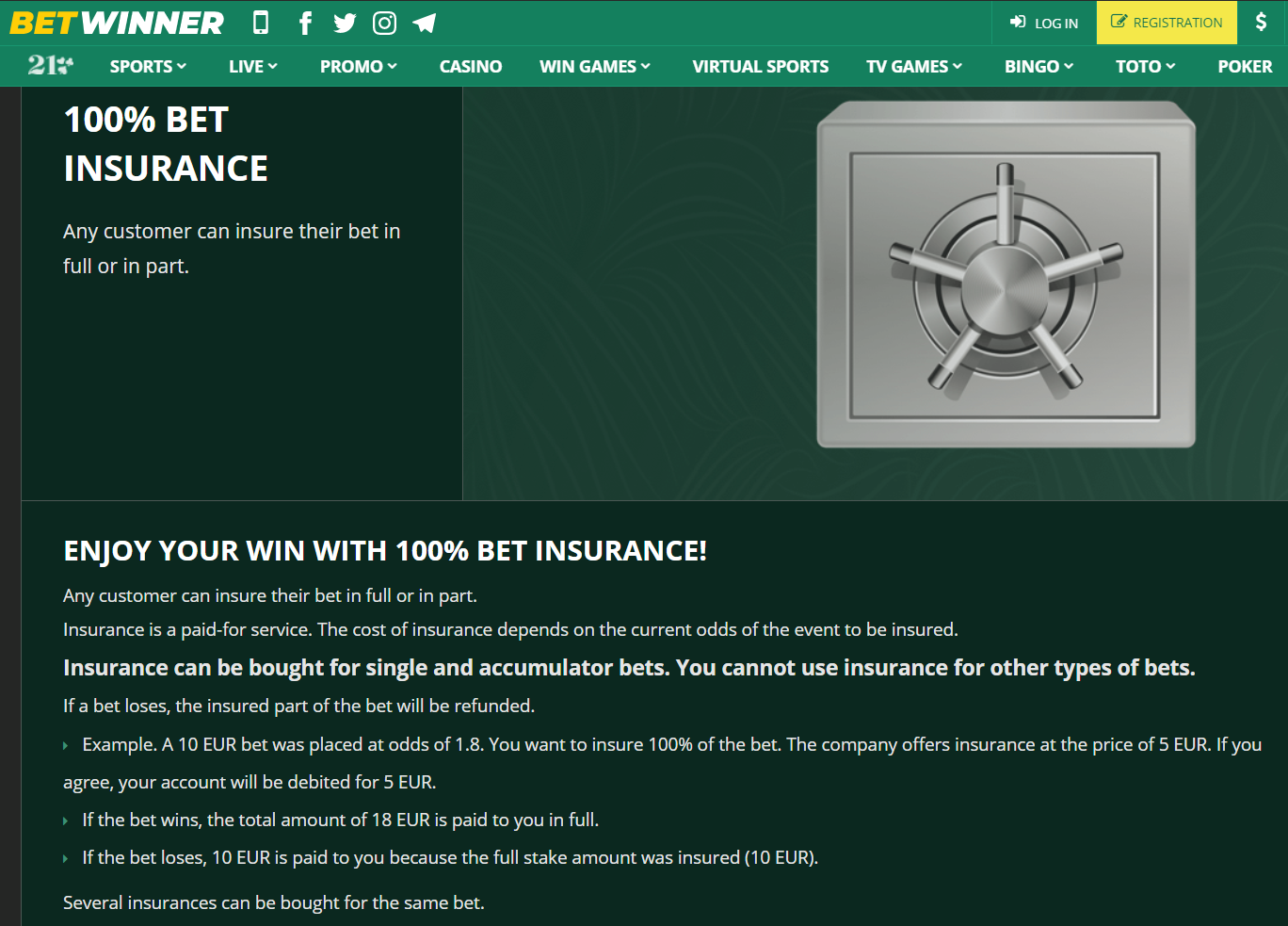 How We Determine the Best Kenyan Bonus Bets
As noted above, there are a whole lot of bonus bet offers out there in Kenya alone. Not all of these are created equal though, and – in order to analyse and rank them – we've got a strict set of criteria in place. Here are five of the most important factors we look at in our evaluations.
This is the first, and the most obvious, thing we look at. Quite simply, the bigger a bonus bet offer is, the better. Larger bonus bets not only help to replace more of your regular cash stakes, but also deliver bigger rewards whenever they are successful. Also, larger bonus bet offers are suitable for a wider range of punters, as those who want to place both lower and higher stakes can take part.
When it comes to bonus bet offers, size isn't everything. Bigger deals are obviously more eye-catching, but the more important factor is actually value.
The main way to judge this is by converting the amounts for your qualifying bet, and the resulting bonus bet amount, into a ratio. At a minimum, that ratio should be 1:1 (i.e. 'Bet 10,000 Ksh, Get 10,000 Ksh'). The greater the ratio skews toward the bonus bet amount, the better the offer. The best such offers can give you a return of 1:3, 1:4, or – in exceptional circumstances – even 1:5.
Qualifying Bet Requirements
The vast majority of bonus bet offers will require you to make a qualifying wager, before you get your hands on any tokens. These will all come with certain terms and conditions attached, and we evaluate not only the clarity of these, but their fairness too.
This involves looking at a few different things, but the minimum odds and eligible markets for your qualifying bet are the most important parts. In general, we want to ensure that you're being given a good chance at actually winning this initial wager, and that you're not being asked to risk too much.
Even after claiming your bonus bet, there will be further terms and conditions regarding how you actually use it. We also comb through these for all our recommended offers, and – again – analyse them for clarity and fairness.
Both minimum odds and market restrictions can apply, although it's rare to find a bookie being too strict with these. The most important thing we look at here is actually the expiry date of your bonus bet tokens. Seven days or more is fine, but anything less than this often won't give punters enough time to find a good market.
You shouldn't need to jump through hoops just to use a bookie's bonus bet offer. Instead, everything from finding the deal, to understanding its T&Cs, to actually triggering the promotion and using the rewards should be as straightforward as possible. Sportsbooks which seem deliberately obstructive here get docked major points.
How Does a Bonus Bet Work?
Each Kenyan brand will handle its bonus bet offers slightly differently, and the specifics of the T&Cs will also vary. That said, most such deals follow the same pattern, and that's especially true when we're talking about sign up bonuses.
If you're still learning how a bonus bet works, these are the three main stages you need to know about.
Registration
To successfully get your bonus bet, you may need to abide by certain T&Cs from the very start. Some bookies will require you to enter a promo code when signing up. There will always be a minimum deposit amount in place, and you will often need to avoid certain payment methods when making this deposit.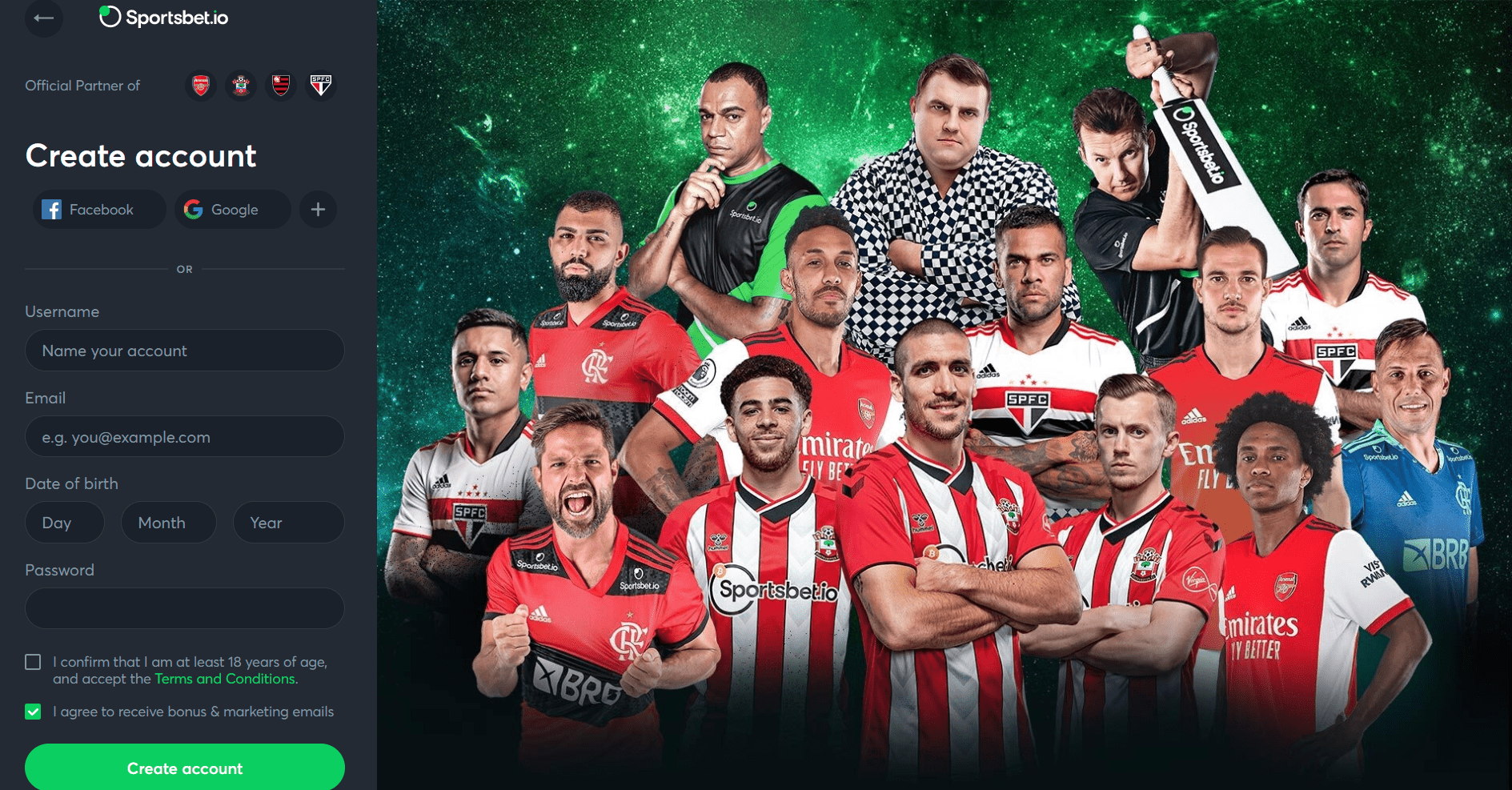 Qualifying Wager
This is the most important part of a 'Bet and Get' bonus bet offer (see below). To trigger the deal, and get your bonus bet, you must first place an eligible qualifying wager.
Most bookies will give you leeway here on which sports you bet on. There may still be restrictions on bet types, however, with some brands requiring you to place a multiples wager rather than a singles. Elsewhere, your wager must almost always meet minimum requirements for both stake and odds.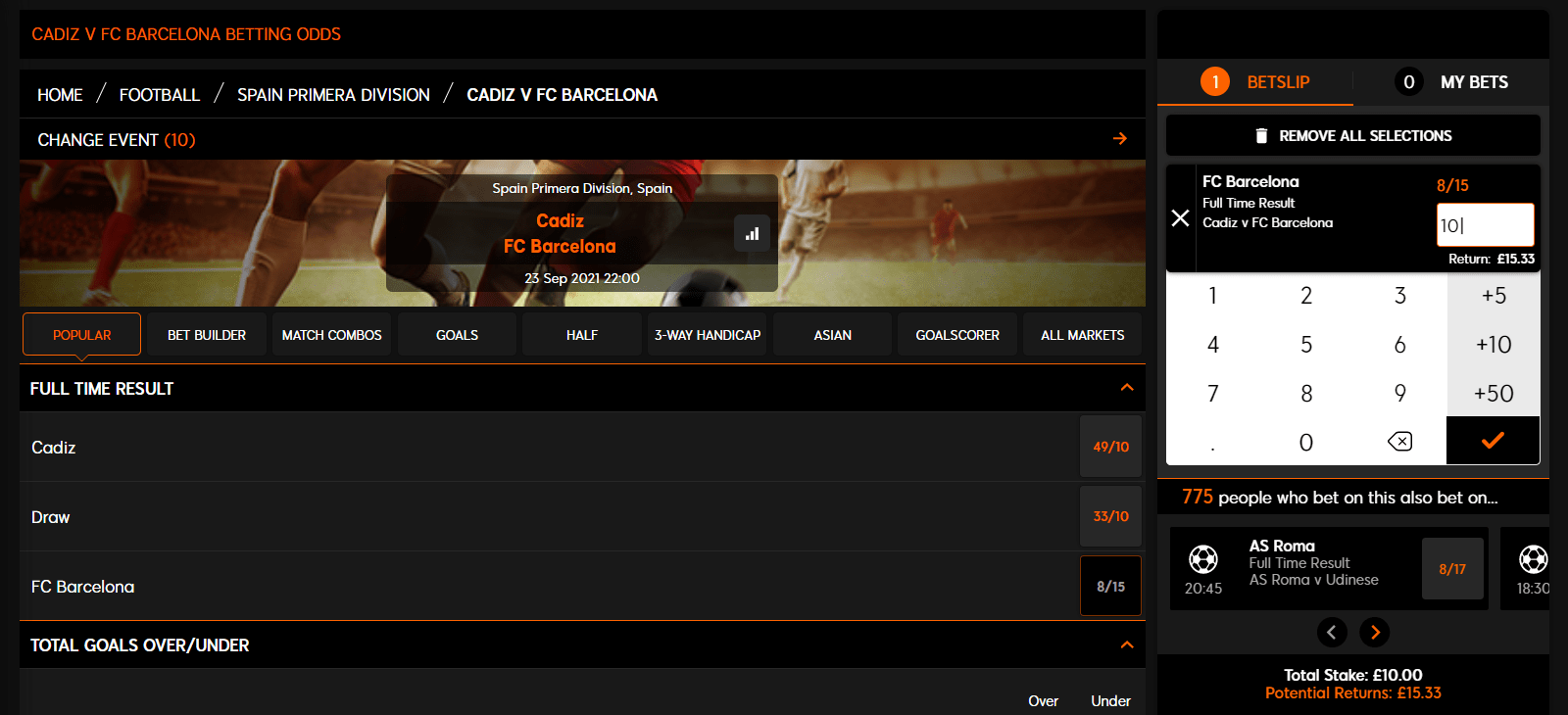 Bonus Usage
Using any bonus bet tokens acquired via a Bet and Get offer is easy. These work in almost exactly the same way as regular stakes, with the likes of minimum odds requirements and market restrictions being rare. Do be aware, however, that your bonus bet will come with an expiry date, so be sure to use it before then.
For Deposit Match deals, this phase is crucial. As explained below, you will need to complete a rollover requirement here before your bonus bet is converted into actual cash. This will also need to be done within a certain time frame.
Different Types of Bonus Bet in Kenya
As mentioned above, the most lucrative bonus bet deals by a distance are welcome offers. If you're interested in the biggest rewards possible, we'd recommend making these your priority.
As you do so, you'll encounter three main types of offer. Each has different mechanics, and provides value to punters in a different way.
Deposit Match
This is the most common bonus bet welcome offer type in Kenya. In the table at the top of this page, you can see a number of excellent examples.
As the name suggests, with this deal the bookie will 'match' the amount of your first deposit. The actual size of this varies, with some brands only offering a 50% match, and others taking it all the way up to 200%. Either way, that match will be awarded as a bonus bet.
These deals can net you the biggest rewards of all, but do come with some strings attached. The most important is the 'rollover requirement' (or wagering requirement). This means you must bet through your bonus amount a certain number of times before it is converted into withdrawable cash. Deposit 5,000 KSh, for example, and you must bet through 5,000 KSh with a 1x rollover requirement.
Bet and Get
These are second-most popular bonus bet offers in Kenya. Their scale isn't typically as big as Deposit Match deals, but they're slightly easier to use. 
Bet and Get deals are typically displayed in the same format – 'Bet $10, Get $30 in Free Bets', for example. This tells you the size of both your qualifying wager ($10) and the rewards you'll get back ($30). 
To trigger the deal, you'll need to bet at least the qualifying amount, while abiding by certain other T&Cs (like minimum odds). Do so, and – regardless of the outcome of that qualifying bet – you'll be given your bonus bet return. 
You can then spend these bonus bets essentially however you like, with very few rules attached. In the best cases, your bonus bet will be split into multiple smaller tokens, allowing you to spread your exposure. 
Risk-Free Bet
This is the least common of our three bonus bet welcome offers in Kenya, by a distance. It's still a very worthwhile deal though, and we'd recommend targeting it wherever possible.
Again, the name is pretty self-explanatory here. Follow the correct T&Cs when signing up with a brand, and your first bet with them will be 'risk-free'. Essentially, you're given insurance on it, up to a certain maximum value.
Let's say you find a '10,000 KSh Risk-Free Bet' deal. Your first wager is 5,000 KSh, and you place it at even odds. If it wins, you collect a tidy 10,000 KSh return as normal. If it loses, however, your entire stake of 5,000 KSh will be returned to you as a bonus bet. Typically, you'll then be able to use this pretty easily, without having to fulfil any rollover requirements.
How to Make the Best of Your Free Bonus Bet
Bonus bet tokens are tremendously useful tools, helping to spare your regular cash balance and therefore make your money go further. You must still be smart in how you use them, however, in order to take full advantage of these opportunities.
Here are five top tips on how to make the best of your bonus bet tokens.
1. Check the T&Cs
This is the absolute first thing you should do, with any bonus bet offers you encounter.
From the start, you must ensure that you're triggering the deal correctly to get your tokens in the first place. After that, you should closely comb through all the rules for using your bonus bet tokens. Check what bet types and markets are eligible, and if there are minimum odds requirements. After that, you can decide whether to use the token as a 'free hit' with a riskier or wager, or play things as safely as possible.
2. Do Your Research
Even if you are taking the 'free hit' approach with your bonus bet, you should still ensure that you're giving yourself a good chance to win the wager. The best way to do this, in turn, is to put the time into your research.
If you're a DIY-style bettor, you can look at all the stats and form tables you can get your hands on. Your bookie might provide these, but – if not – there are plenty of websites which do. Alternatively, you can take advantage of the many free betting tip articles out there. Don't blindly follow these, but do use them to inform your picks.
3. Bide Your Time
Don't rush to spend your bonus bet the instant you get it. At the very least, you should be given at least seven days to use these tokens.
Use this time to your advantage, both to do the aforementioned research, and to wait for the right betting opportunity to come along. If you're a football bettor, for example, and there's nothing on the Premier League slate that weekend which interests you, wait for the mid-week fixtures instead.
4. Find Value
We don't necessarily advocate a low-risk, low-reward approach, or vice versa. Instead, we recommend making value your priority in betting, and this applies to bonus bet usage too.
If a market has high odds, but you still believe it's fairly priced (or even undervalued), don't be afraid to pull the trigger. Likewise, if you judge a market to be almost a 'sure thing', don't be dissuaded by a low price. Ultimately, you're trying to balance risk and reward, and – naturally – win bets.
5. Spread Your Exposure
If possible, target bonus bet offers which split the tokens into smaller increments. Getting 3 x $10 free bets, for example, is preferable to getting a single $30 bonus bet. That's because it allows you to spread your exposure across multiple bet types, matchups, or even sports. If your first wager fails, it's not the end of the world. You can take a breath, readjust, and place the second and third tokens on completely different markets.
Can I Withdraw Winnings From My Bonus Bet?
For the most part, a bonus bet does work in the same way as regular, cash money. You can usually use it on the same markets, get the same odds, and so on.
When it comes to winnings and withdrawals, however, things can operate a little differently.
For starters, one crucial thing you need to know is that – unlike with a regular wager – your bonus bet stake will not be returned with any winnings. If you win a 1,000 KSh wager at 2/1  odds normally, for example, you'll get 3,000 KSh back (2,000 winnings, plus your 1,000 stake). When using a bonus bet, however, you'll only get a 2,000 KSh return.
After that, the withdrawal requirements will depend mostly on the offer type.
When using a bonus bet acquired via most types of promotion, you'll be able to withdraw any winnings immediately. This includes Bet and Get welcome offers, and ongoing promotions like Acca Insurance or Acca Boost. In these cases, you simply head to the Cashier section, pick your withdrawal method, and request the transaction.
With certain deals though, you must first complete a rollover requirement. As noted above, this includes Deposit Match promotions. In these cases, you must actually bet through your winnings a certain number of times (often at certain minimum odds), before you can make a withdrawal.
Final Thoughts
If you're a relatively inexperienced bettor, you can surely already grasp the value of bonus bet deals after reading this article. However you specifically choose to use them, they spare your regular account balance and generally help your funds go further.
If you're an experienced punter, your mind might already be whirling about the possibilities here. Some seasoned veterans build entire systems around bonus bet deals, with no-risk matched betting being arguably the most popular.
Either way, bonus bet promotions can prove very useful indeed. You now know what types are available, how to find them, and how to use them. The only thing that remains for you to do is to pick one of our recommended Kenyan betting sites (or go with our number one option, below), sign up now, and take advantage of its bonus bet promotions.
Win $50 Free Bet
Impeccable customer support
Fast Crypto Transactions
Solid football betting markets
9.9
Claim Bonus
Enjoy more FREE opportunities to win more than ever before, with more games events and more prizes on offer with our specially-themed European Championships Free To Play games. Play 4-3-Free EVERY GAME DAY and win! If you answer all four questions correctly, you will get a $50 Free Bet*. If you answer three questions correctly, you will get a $10 Free Bet*.
FAQ
What are bonus bets?
They are tokens, which work similar to 'free bets'. You earn them via triggering either welcome offers, or ongoing promotions. You can then use them instead of your cash balance when placing wagers.
Can I get a sign up bonus bet?
Absolutely. Many of the top Kenyan sportsbooks offer bonus bet rewards for new customers. These will usually either be Deposit Match, Bet and Get, or Risk-Free Bet promotions, all three of which are explained above.
What are the best Kenyan bookies for a bet bonus?
There are plenty of good options out there, but we've narrowed your selection down to just 10 names at the top of this article. Our number one overall pick is Sportsbet.io, but each of the other options has its own strong points.
What payment methods can I use?
Most of our recommended bookies will give you a decent selection of choices here. The most common, by far, are debit card and bank transfer. While there will be other options (like eWallets or prepaid cards), remember that these may be incompatible with the brand's bonus bet welcome offer. This is something you must check for yourself in advance.
What are the main T&Cs when I bet with a free bonus?
With bonus bet welcome offers, you may need to opt-in, enter a promo code, or only use certain payment methods for your first deposit. After that, you will need to trigger the deal - minimum odds and market restrictions can both apply to your qualifying bet. Finally, there may be a couple of conditions for using your bonus bet, including minimum odds and an expiry date.