It's boom time for betting apps in Kenya. Sports betting sites such as 22bet, BetWinner and MELbet offer superb betting apps for both Android and iPhone users. With between 80 and 90 percent of people in Kenya now having access to the internet, it's never been easier to blast shillings into your betting account using Airtel and place your bets via an app.
Here you'll find listed the leading betting apps Kenya residents can use to place bets in 2022. Whether it's on the African Cup of Nations, the Rugby World Cup finals or Kenya's leading athletes, use our recommended betting apps and you're onto a winner.
Top 10 Betting Apps Kenya of 2022
If you want to get a quick snapshot idea of what each of our top ten betting apps offer you, here's a speedy list of each site and what we think is a key feature of each.
Top 10 Betting Apps in Kenya
1. 22bet – Best all-round mobile betting app
22bet is our number one winner when it comes to sports betting apps in Kenya. The site's app is an absolute pleasure to use and placing bets is as easy as blinking. What makes this fact so amazing is that 22bet is relatively new in Kenya – however when you consider that 22bet offers similar apps in countries all over the world, it is perhaps not that surprising.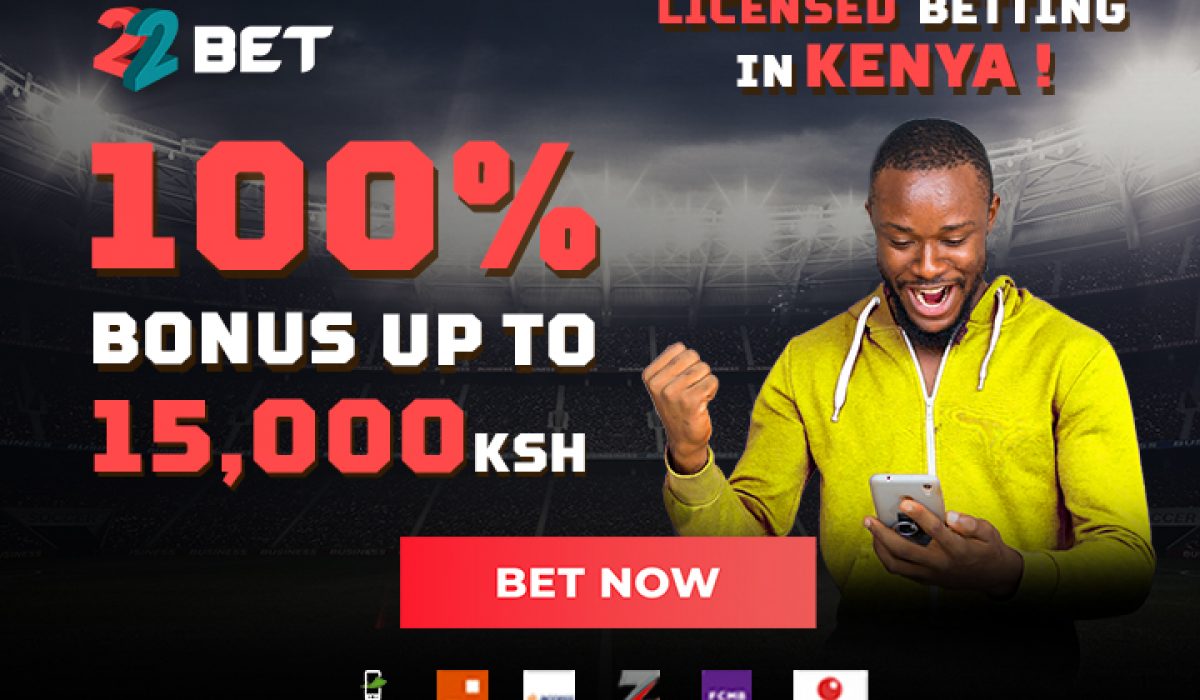 The site also makes depositing via mobile super easy too, with mPESA and Airtel included and the app is available for iOS and Android too. Whether you go mobile or not at 22bet there's a tasty bonus awaiting you – up to 18,000 KSH. That's just another reason why 22bet makes it to the top of our list for the top ten betting apps in Kenya.
What we like:
Number one sports betting app in Kenya
Decent bonus up to 18,000 KSH
Easy deposits via mPESA and Airtel
What we don't:
2. BetWinner – Leading betting app in Kenya for promos
It was a tight race for the number one spot in our top tier list of Kenyan betting apps but for once, BetWinner was not the bet winner here. We think 22bet offers the better all-round betting experience for mobile but we rate BetWinner extremely highly too. If for some reason you don't get on with the 22bet app then the BetWinner betting app in Kenyan is a very solid second choice.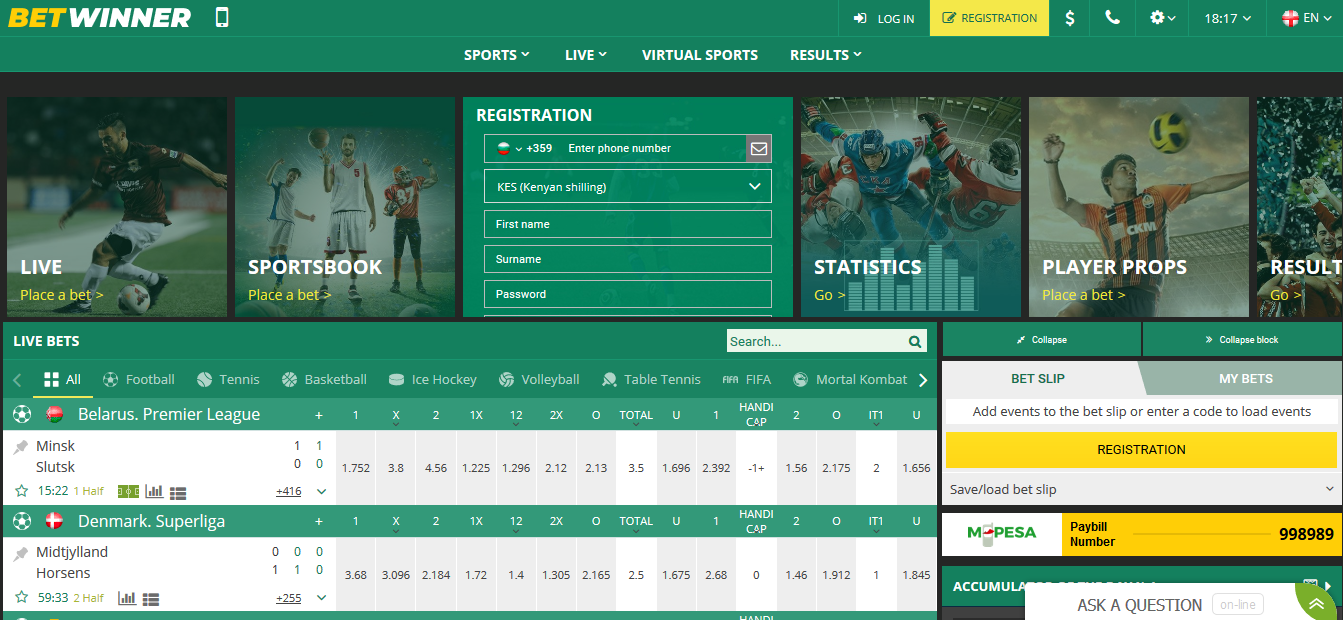 This sports betting site likes to treat its customers well, and we think it's the best site sports betting site in Kenya for ongoing promotions. If you click on the 'promo' tab on the app then then some kind of inventive promo is always waiting for you. The site recently held a lottery in which the top prize was a brand new Playstation 5! This is on top of the site's generous welcome bonus worth up to 15,000 KSH!
What we like:
Generous promotions
Good choice for live betting
Decent odds for football
What we don't:
Design may be too simplistic for some
3. 1xBet – Top app for a welcome bonus
Most sports bettors around the world will have heard of 1xBet (as the company was founded in 2007) and now most sports bettors in Kenya will have heard of 1xBet too. This sports betting site expanded into Kenya a year or so ago, adding Kenya as one of the fifty nations 1xBet now has a presence in. Everything about 1xBet is just what any dedicated sports bettor would expect, including one of the best mobile betting apps for iOS and Android.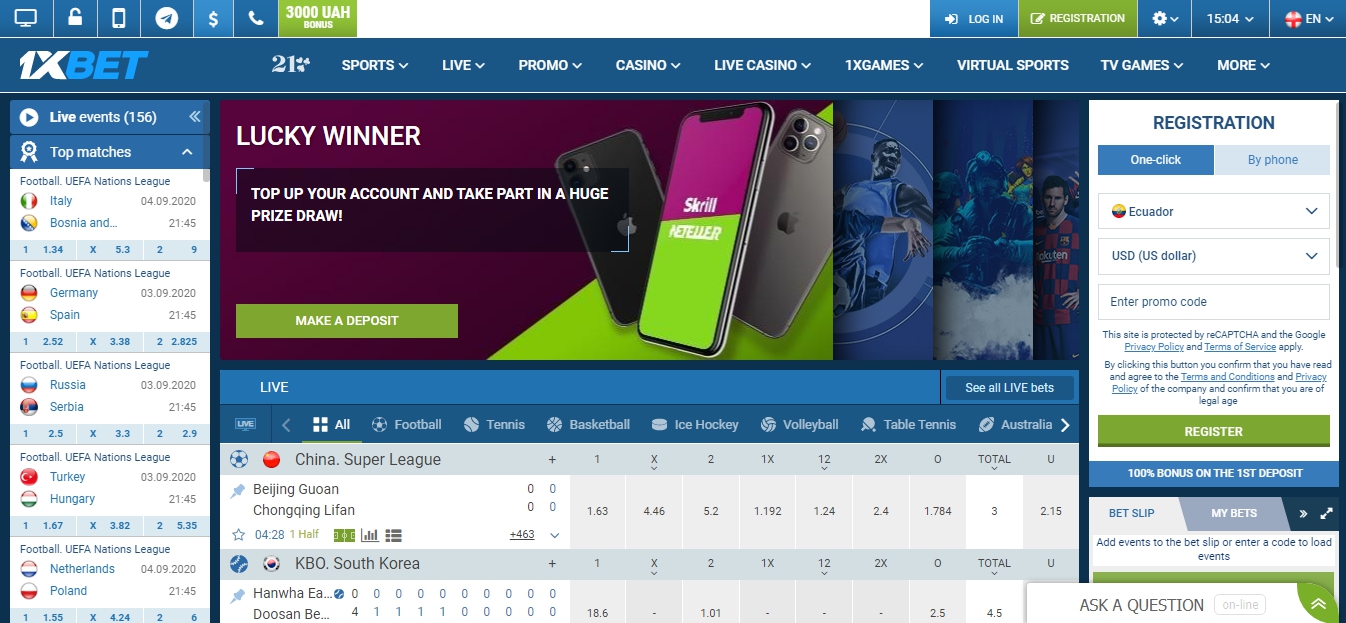 We also think that 1xBet offers the best welcome bonus for new sports bettors in Kenya. If you sign up at 1xBet in Kenya you could receive a substantial 200 percent bonus up to 20,000 KSH, which should get your sports betting experience here off to a quite brilliant start. The app supplied by 1xBet is amazing too, with all football markets covered in subtantial detail.
What we like:
Internationally-recognised brand
One of the best welcome bonuses – up to 20,000 KSH
Some live streaming available
What we don't:
Not as many markets as some
4. mCheza – Best mobile app for leading odds
mCheza is the first mobile sports betting app on our top ten list that has been designed primarily for people in Kenya. The site is owned by Acumen Communications Limited, which is a company that's based in Nairobi. You'll also find mCheza sites designed for the people of other African countries, including Tanzania and Nigeria. Interesting fact – mCheza was created by ex-NTV TV presenter Julie Gichuru!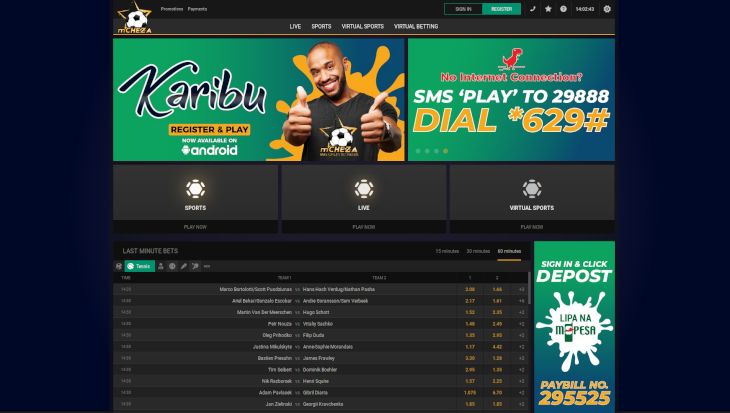 When it comes to sports betting it's perfectly understandable that you're going to want to get the best odds possible, and we think that you'll find you'll get exactly that at mCheza. The odds are updated on the fly so your wins will generate more cash than at sites with odds that are less favourable. The mCheza app is also easy to install, and easy to use making it one of the best mobile betting apps in Kenya.
What we like:
Over 50 sports betting markets
You'll always get the best odds at mCheza
Built on the back of SMS-betting success
What we don't:
Navigation is no intuitive
5. SportPesa – No. 1 betting app in Kenya for live betting
Of all sites on our top ten list, SportPesa is probably the biggest. Of course, just because you're the biggest doesn't mean you're the best, which is why SportPesa only makes it to number five! It is still a very, very good site and if you are the kind of Kenyan who enjoys betting on the sporting action 'as it happens' then SportPesa is definitely the best for live sports betting opportunities.
If you like to watch the EPL from Kenya then you will recognise the name of SportPesa as they had been the sponsors of leading EPL side Everton since 2017 (although both parties agreed to curtail the £7 million-per-year deal at the end of the 2019-20 season). If you're watching the EPL you might want to put a live bet on – and we think SportPesa has the best app for doing just that.
What we like:
Probably the biggest sports betting brand in Kenya
Live support is always available
Fantastic live betting platform
What we don't:
No live streaming (unusual for a big company)
6. Dafabet – Most secure Kenyan betting app
To operate any kind of gambling website in Kenya you need a licence from the Kenyan Betting Control and Licensing Board (BCLB) and while their regulations are strict, they are not as strict as other board such as the UKGC or the Malta Gaming Authority. Because of this 'laxity' some betting apps may put you at risk, in terms of the data you share across the internet.
If security is your number one concern when using betting apps in Kenya, then you really ought to consider using the Dafabet mobile betting app. Dafabet have been around since 2004 and they take customer security very seriously indeed. One of the leading sports betting brands in Africa and Asia, their app has strict protocols in place to secure your data via encryption. This though is just the best feature of what is a truly excellent Kenyan sports betting app.
What we like:
A major sports betting global brand
Ultra-high levels of security
Good levels of customer support
What we don't:
Promotions come with strict terms
7. OdiBets – Easiest to use sports betting app in Kenya
OdiBets has long been thought of being one of the easiest to use sports betting apps in Kenya, and we are going to stretch that out and say that we think it's THE easiest to use sports betting app available in the country. The site has been designed with mobile devices in mind, and even the desktop version of OdiBets looks as if it is being displayed on a phone or tablet!
Because of this mobile-first approach the OdiBets site loads with incredible speed as long as you are using a decent internet provider. OdiBets has always been mobile-first and they are one of the few Kenyan online betting apps providers that still offers SMS betting. If all this is not enough to get you to download the app then there's another reason – once you have downloaded the app you will be able to claim a mobile exclusive free bet!
What we like:
Simplistic, easy-to-use app
SMS betting still available for nostalgia freaks
All the top markets available
What we don't:
Some may find it a little too simplistic
8. MELbet – Speediest payouts for a Kenyan mobile app
One aspect of sports betting in Kenya that is unique to the country is the way that people get money into and out of their sports betting accounts. While the rest of the world (outside of Africa anyhow) uses debit card, credit cards, online banking and eWallets, such payment methods are uncommon in Kenya. Instead Kenyan sports bettors tend to use the SMS banking services M-Pesa, Safaricom and Airtel.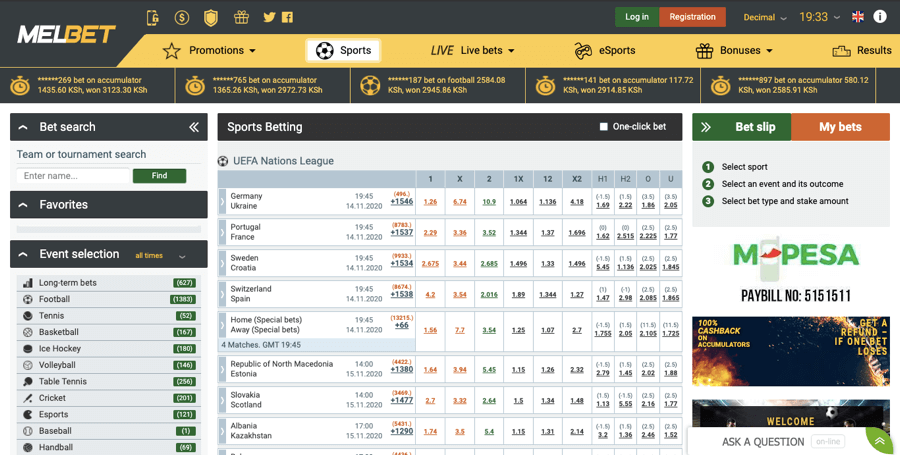 This can lead to payment delays, especially with withdrawals. If you win a chunk of shillings at a sports betting site, you may be waiting as long as a week to get your hands on your money. That's not usually the case at MELbet though, the number one site as far as we are concerned for speedy payouts. This thoroughly decent sports betting site will get your money to you faster than most, or at least they will try to.
What we like:
Super-charged payout speeds
One of the best sites for live streaming
No minimum deposit
What we don't:
More payment options would be a plus
9. Bet254 – Best cashout betting for an app in Kenya
Bet254 is one of the hottest new sports betting sites and online betting apps in Kenya. It's so hot that when you download the app to your mobile device, you'll need to take care not to singe your fingers! This relatively new venture is a sister site of the popular Zambian sports betting site BetPawa. We're not 100 percent sure why it's 'Bet254' … but we can safely say this site is available 365 days of the year!
This site is also perhaps Kenya's number one betting app for cash out betting. This is where you can 'cash out' a winning bet before the event you've bet on has finished. We feel that Bet254 is the number one sports betting app in Kenya where you can easily cash out any bet that you feel is unlikely to go the distance. Just pop open the event via the app's menu and you'll see your cash out options and the cash out price on offer. If you fancy the cash out, just click the button.
What we like:
Internationally-recognised brand
Low minimum stakes
One-click popular bets feature
What we don't:
Site and app are a little rough around the edges
10. Mozzart – No. 1 betting app in Kenya for a weekly bonus
No matter how you feel about classical music, you can't knock Mozart's contribution to the history of tunes and melodies. We're more Beethoven fans, but that's not why the Mozzart betting app is only number ten on our list of the leading ten betting sites in Kenya – it's just because there are nine better ones! We still think the Mozzart betting app is a fantastic mobile option though, which is why Mozzart gets on our list in the first place. We do think that Mozzart is the best betting app in Kenya if you like a weekly bonus.
Every Monday there will be a brand new bonus waiting for you via the Mozzart betting app. Just sign into your account via the mobile app on an Monday and you'll see the latest bonus that is lying in wait for you. Just click on the bonus to accept it, and the bonus will be added to your account. If you don't like this week's bonus then just ignore it and wait a week for the next one! You can place bets via the Mozzart betting app while you are waiting!
What we like:
Weekly bonus boost
10,000,000 KSH Daily Jackpot
At least 10,000 live betting events per month
What we don't:
App can run slowly at times
Key Features of the Best Betting Apps for Kenya
So, what are the most essential features of the leading online betting apps for sports bettors in Kenya? Well, if you look at the table below we've picked out four key factors of our top ten best betting apps in Kenya, and you can see at a glance which have them, and which do not.
How We Rank the Best Kenyan Sports Betting Apps
In Kenya people have been using their phones for ages to place bets, but now that internet connectivity has improved tremendously in the nation over the past couple of years, people are moving towards mobile betting apps. With SMS betting on the wane, people might not understand what makes a great sports betting app. Below you'll find listed some of the criteira we go by when evaluating our rankings for the best Kenyan sports betting apps.
Availability – The whole mobile world now practically runs one of two ways – Apple's iOS or Google's Android. If a site doesn't offer online betting apps for both platforms, then that's a definite black mark in our book.
Safety – Naturally we only consider betting apps from sites that have a legitimate licence from the Kenyan Betting Control and Licensing Board. In addition we champion apps with secure encryption protocols and sites that do all they can to keep customer data safe.
Markets – There's doubt that football is the most popular sporting pastime in Kenya, with basketball running it a close second. There's volleyball and rugby too, and we like apps that cover both popular sports, and the more niche pastimes too.
Odds – Odds tend not to vary across sportsbooks, but some sites have more favourable odds than others. Naturally, we are more inspired by apps where better odds are available for customers, than by those where the odds are not as generous.
Bonuses – Bonuses are great, and most sites offer newbs a welcome bonus. We rank sites and online betting apps that offer repeated, ah-hoc promos on a regular basis above those that hand you a welcome bonus and then say "that's all, folks!"
Usability – You shouldn't need a degree in apps to be able to get the most out of any app. The easier-to-use an app is, the better in our book.
Support – Even the most experienced sports bettor needs a helping hand now and again. Any decent app should have a decent support function, and that doesn't just mean the facility of sending a quick email.
How to use a Betting App
As we have mentioned before, more and more people in Kenya who place bets are moving over from SMS betting to mobile betting apps. It's not difficult at all to use a mobile betting app on iOS or Android to place a bet, but just in case anyone is unsure, a handy step-by-step guide is available below.
Step 1: Choose Your App
Make sure you take a look at the mini reviews above and choose whichever of the sports betting apps you think most suits your needs. Once you've done that use a mobile browser on your device to visit the site. From there you many be able to find a link to download the site's app. Sometimes though you'll have to search Google Play or the Apple App Store yourself.
Step 2: Getting Downloading
Take the steps to download the sports betting app just as you would any other application or program. You will of course need a decent internet connection. Apps are usually quite small, so they should not take too long to download and install.
Step 3: Get your account
If you have not already registered with the sports book that is providing your sports betting account, then now is the time to do so. You should be able to do this via the app you've just downloaded. Once you have completed all the registration steps, you'll be ready to start placing bets.
Step 4: Deposit your shillings
You can't bet for free with any Kenyan sports betting app, so you will now need to load up your cashier account with shillings. Head to the cashier account section of your app and do what is necessary to add money to your account. Most apps will give you details of how to pay with m-Pesa, Airtel or via Safaricom.
Step 5: Place your bets!
Work through the menus on the app to find an event you want to bet on. Find the outcome you are interested in and select the odds – this should then transfer your bet to your bet slip. Enter the total of your wager and then click on 'Bet Now' or 'Place Bet' – that's it, you've just placed your first sports bet using a Kenya mobile sports betting app!
Active Betting Apps in Kenya Sign Up Offers
Most sports betting apps in Kenya will offer you a tasty welcome bonus if you agree to sign up with them. Other deals may include free bets and no deposit bonuses. Some sports betting sites will offer you an app-specific bonus if you download and install their sports betting app.
You are not going to get rich by taking up a sports betting bonus in Kenya (unless you are really good at sports betting), but at least it is a little extra cash that you can use to explore the site, make some bets and just test out the lay of the land, a little. Here are the top three betting app welcome bonuses that are available in Kenya.
No deposit bonus worth 30 KSh
No deposit bonus worth 30 KSh
Large number of sporting events covered
Simplistic design
Telephone support available
9.6
Claim Bonus
Kareco Holdings Limited, Plot No. LR 209/2167, Crescent Lane, Parklands, Kenya operates the OdiBets brand and authorized and regulated by the BCLB (Betting Control and Licensing Board) under the Betting, Lotteries and Gaming Act, Cap 131, Laws of Kenya under License No. 0000116.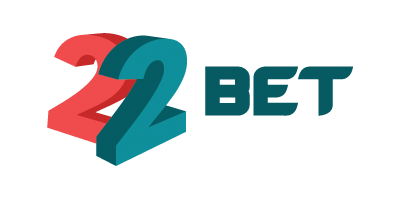 100% up to 15,000 KSh
Variety of ongoing promotions
Attractive welcome bonus
Excellent bookie for live betting
9.7
Claim Bonus
Only one 100% first deposit bonus per customer. The minimum deposit required to get the bonus is 100 KES. If the bonus is credited to the bonus account for sports betting, the wagering requirement will be 5x the bonus amount in accumulator bets. Each accumulator bet must contain at least three selections.
Dedicated Kenya Betting Apps v Mobile Browsers
You're probably aware that nearly every single sports betting site that is available in Kenya can be used in a mobile browser. Indeed, most of the top betting apps are simply browsers themselves where the home page is set the betting site's home page and where navigation and search options have been removed. This may lead you to ask the question – why bother to download an app in the first place when you can just use your normal browser?
The best answer to that question is that a dedicated app simply gives you a better experience. It also stops you from needing to take the one step of navigating from your browser's home page to the site you want to look at. True, an app takes up space on your phone but most apps are tiny. Any images or info you see via the site is downloaded when you open it.
Below you'll find listed the main pros and cons of dedicated sports betting apps in Kenya versus just using a good old-fashioned browser.
Pros:
Better all-round experience
Cached data can be used offline
Quicker
The site is available with one finger press
Some app-specific bonuses
Cons:
Takes up space on your device
More likely to have bugs
You need an app for each specific site
Best Kenya Betting Apps for iPhone and iPad
In terms of mobile devices in Kenya, it's a case of the usual battle between Apple and Google's Android. It's estimated now that over 65 percent of people in Kenya have smartphones, but more people have Android-based phones than iPhones, as iPhones are more expensive. If you have an iOS-based device and want to check out the best iOS sports betting apps in Kenya, then below you'll find listed the ones we think the best:
Bookmaker
Bonus
Key App features
Visit Site
22bet
Up to 15,000 KSH welcome bonus

No.1 app all round
Perfect app for iOS
Fast & Easy-to-Use

Check Out 22bet

1xbet
Welcome bonus up to 10,000 KSH

Top app for iPhone users
Looks even better on an iPad
Safe & Secure

Check Out 1xbet
BetWinner
Welcome offer up to 15,000 KSH

Leading brand in Kenya
Competitive odds
Nicely-designed app

Check Out BetWinner
Best Android Betting Apps in Kenya
The chances are that if you own a mobile phone in Kenya, then its operating system is based on Android. Android phones are cheaper than Apple products and while they are not as decent in terms of performance, even the cheapest Android-powered phone can use a mobile betting app in Kenya. You may though ask yourself which are the best Android betting apps? Here are the three best betting apps Kenya residents can use for Android-powered phones, in our opinion.
Bookmaker
Bonus
Key App features
Visit Site
OdiBets
50 KSH free bet

Designed for Mobile
Live streaming
Get notifications

Visit Odibets
mCheza
50% MultiBet Bonus

Superb app
M-Pesa banking available
Supports SMS betting

Visit mCheza
SportPesa
No welcome bonus

Biggest brand in Kenya
Brilliant for football
Weekly 10,000,000 KSH jackpot

Visit SportPesa
Best Kenya Betting Apps with Live Streaming
Live streaming is where you can watch an event on your phone via an app of a sporting contest. There are usually rules around whether you will be allowed to watch an event – you might have to have a bet on the event, or have made a bet via the app you are using in the last week or so. There are not many apps that have live streaming in Kenya, but below we have listed three that do.
The Best Football Betting Apps in Kenya
Football is extremely popular in Kenya, although most people follow the top international leagues in countries such as England, Spain and Italy rather than the Kenya National Super League or the under-acheiving Kenyan national football team. Football betting in the country is popular too, and below you'll find what we think to be the best football betting apps in Kenya.
| | | | | |
| --- | --- | --- | --- | --- |
| Bookmaker | Key App feature | Android | iOS | Visit Site |
| 22bet | No. 1 app for football betting | | | Visit 22bet |
| Dafabet | Most secure football betting app | | | Visit Dafabet |
| Bet254 | Cash out on football always available | | | Visit Bet254 |
Why Should You Use a Kenya Sports Betting App?
The number one benefit you will most likely gain from using a sports betting app in Kenya is convenience. Your phone is probably less than five feet away from you at all times, day and night. If you get a sudden urge to place a bet on a football match, or if you were going to place a bet earlier in the day via your laptop and then you forgot and there's still time, then you can just whip out your phone and do the necessary.
A betting app on your phone is just easier to use than a site via a laptop or computer, and you are much more likely in Kenya to have a phone than a laptop or PC. SMS betting has always been popular in Kenya, but now it's time to take that one step further with mobile betting via a Kenya sports betting app. The best Android betting apps and betting apps for iPhones make betting the pleasyre it ought to be.
Bottom Line on Kenyan Betting Sites
Why bother with a laptop or computer when you just have a mobile phone or a tablet? Laptops and computers should be left where they belong – in the workplace. Even a semi-decent iOS or Android-powered phone in Kenya can do all the tasks that you might otherwise comm0nly use a laptop or PC for – internet browsing, watching videos and of course, placing sporting bets!
Just check out any of the top betting apps listed here that we consider to be the best for sports betting in Kenya, and remember to enjoy your sports betting in a responsible fashion.
Best Kenya App for Betting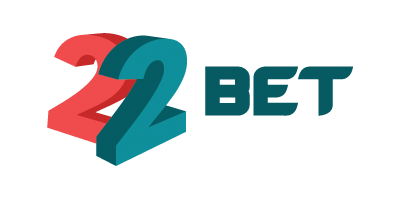 100% up to 15 000 KSh
Variety of ongoing promotions
Attractive welcome bonus
Excellent bookie for live betting
9.7
Download App
Only one 100% first deposit bonus per customer. The minimum deposit required to get the bonus is 100 KES. If the bonus is credited to the bonus account for sports betting, the wagering requirement will be 5x the bonus amount in accumulator bets. Each accumulator bet must contain at least three selections.
FAQs
Can I still do SMS betting if I download a sports betting app in Kenya?
Sure, if your phone has the ability to send SMS messages (which of course 99.99% of them do) then you can still do SMS betting no matter how many of the top betting apps you have.
Do I need to pay to register at a sports betting site?
You shouldn't, and none of the sites we list here charge you for registration. If a site does try and charge you then we suggest you find another one.
Why do I need to supply my mobile number when registering?
Because most sites were set up during the SMS betting 'era' and registering via SMS was how it was done. It's still the easiest way to register at a site.
What's an apk file?
Apk stands for 'Android Package' - it's like a zip file that unpacks and installs by itself once you have downloaded it. It's only for Android-powered phones, obviously.
Can I bet using a sports betting app in US dollars?
It's unlikely. If you are in Kenya and have registered with the site then the site will probably set your currency to shillings and you might not be able to change it to a foreign currency.
What do you mean by 'live betting' ?
This means betting on an event that has already started. The prices for any outcome of the event will be tailored to reflect the event's current situation.