What does handicap mean in betting? Handicap betting offers an alternative method to wagering on sporting events. Here, one outcome is handed an advantage, while the opposite outcome comes with a disadvantage. Known as a surplus and deficit, this effectively levels the playing field. Whether it be Asian handicap or other similar markets, handicap betting sites are very much in demand.
On this page, we will outline our favourite handicap betting sites. We will also explain the handicap meaning in betting in greater detail. Having read such information, punters will be able to place handicap bets on a host of sports, with soccer handicap betting and rugby handicap betting being among the most popular.
How We Rank the Best Handicap Betting Sites
We have not simply selected the bookmakers above at random. Our experts have taken time in ranking handicap betting sites currently available in South Africa. Our recommendations include both domestic and international brands. So, just what separates the best handicap betting sites from the rest? The following factors help us to decide:
Handicap Markets – Handicap betting should ideally be available on a host of sports. While soccer and rugby are popular sports in this area, tennis, golf and basketball are among the other options for punters. Meanwhile, despite Asian handicap being the preferred bet for many, split and league markets are also popular. Generally, larger brands will deliver more handicap betting options, such as 1XBet.
Handicap Promotions – With handicap betting having grown so popular, bookies have introduced promotions specific to it. Whether it be accumulator insurance or free bets, handicap bets are now often eligible. T&Cs apply, so always read the small print. However, having once been ineligible, this is rarely an issue for bettors.
Odds – Handicap betting sites are utilised by punters who are looking to boost the odds when there is a clear favourite and underdog. However, this is only really worth doing if the prices offered are appealing. A quick comparison of bookmakers in this area has enabled us to recommend only the very best operators. For those looking for a South African bookie, Bet.co.za regularly offers leading handicap odds.
Additional Features – Whether it be cash out, bet builders or live betting, additional features made available by online bookmakers can add to the appeal of handicap markets. Handicap betting comes with a lower margin for error. This makes cash out useful. We will outline later on just which handicap betting sites score highest here.
Key Features of the Best Handicap Betting Sites in South Africa
As mentioned above, features found at handicap betting sites add to the user experience, while also potentially aiding your success rate. The majority of features are available on both desktop and mobile betting apps in South Africa today. However, there may be restrictions and terms and conditions when it comes to eligible markets, qualifying stakes and minimum odds. In order to make your decision regarding which betting site to sign up on, the table below is a breakdown of the features available to punters in South Africa.
| | | | | | | |
| --- | --- | --- | --- | --- | --- | --- |
| Sportsbook | Live Betting | Live Streaming | Handicap Betting | Cash Out | Bet Builder | Acca Insurance |
| 1XBet | | | | | | |
| Bet.co.za | | | | | | |
| Playa | | | | | | |
| Betway | | | | | | |
| Sunbet | | | | | | |
| Supabets | | | | | | |
| Sportingbet | | | | | | |
What is Handicap Betting?
How does handicap betting work? Handicap betting is when one team or player is handed a deficit, with their opponent having a surplus. Those backing the favourite must see their pick win, as well as overcome their deficit. Meanwhile, a bet on the outsider will mean that they must win by a margin greater than their handicap. Handicap betting is most appealing when there is a clear favourite and underdog. Odds are unlikely to be so appealing when there is little to choose between the two parties.
In order to understand handicap betting sites properly, it is worth looking at some examples. The following are soccer handicap betting and rugby handicap betting examples:
Soccer Handicap Bet Example:
Ahead of a Champions League match involving Barcelona and Club Brugge, the Spanish side are likely to be available to back at a handicap of -2.5. So, a bet on Barcelona with this handicap means that they must win by 3+ goals in order for your bet to be successful.
Rugby Handicap Bet Example:
South Africa have been drawn alongside Georgia at the Rugby World Cup. With the Springboks being the reigning champions, they have been given a handicap of -21.5 points ahead of kick-off. A handicap on South Africa means that punters are backing them to win by at least 22 points.
Beginners Guide to Handicap Betting
How to succeed at handicap betting? Before getting started at handicap betting sites, it is important to understand how to be successful at this form of wagering. Simply, the greater the handicap, the higher the potential winnings will be. An increasing number of punters are turning to handicap betting, especially for those with expert knowledge of a particular league or competition. For example, if you know that a soccer team is known for regularly scoring a hatful of goals, backing them with a large deficit is worth considering. Handicap betting also generally requires more research.
Types of Handicap Betting Markets
When browsing online sportsbooks, punters are likely to come across a few different types of handicap markets. South African betting customers are likely to take advantage of the following handicap markets:
Asian Handicap
Asian handicap markets are hugely popular. While taking some time to get to grips with, this form of betting can be very advantageous. Asian handicap markets effectively eliminate the possibility of your bet losing because of a draw. This is because decimal points are used, whether it be 1.5 goals in football or 21.5 points in rugby. Let's take a look at a detailed example of Asian handicap betting:
For an upcoming English Premier League soccer match between Manchester United and Leeds United, it is likely that the Asian handicap would look something like this:
Manchester United -1.5
Leeds United +1.5
This effectively means that Leeds have been given a 1.5 goal head start, while United are at a disadvantage by the same amount. So, if you are betting on Manchester United to win with an Asian handicap bet, the Red Devils must win by 2 or more goals for your bet to be successful. If the result ends as a draw or Arsenal win by just 1 goal, your bet will lose.
Split/European Handicap
There are a number of different names for this type of bet, including 3-way handicaps. Differing from Asian handicaps, a draw is a possible outcome here. For example, let's say you bet on South Africa to beat Australia with a -20 run handicap in an ODI cricket match. In the event of South Africa winning by exactly 20 runs, this would effectively mean that match ended in a draw. With a European/split handicap, your bet would lose. However, this would generally result in a stake refund with Asian handicaps.
Handicap League
With some bookies, punters can place handicap league bets. Whether it be on La Liga soccer from Spain or the Six Nations rugby, bets are placed with a deficit or surplus. For example, backing Real Madrid to win the Spanish title with a -5 point handicap. This means that they must win the title by at least 5 points.
Popular Sports at Handicap Betting Sites
Not all sports will feature at handicap betting sites. This type of betting is most commonly associated with soccer. However, more and more sports are being added all the time. Below are some of the sports likely to attract fans of handicap betting:
Soccer Handicap Betting Explained
Regardless of the league or tournament, soccer fans are likely to be able to find handicap markets on all soccer matches. Asian and 3-way handicaps are the most common here. For example, ahead of a Premier League match between Chelsea and Arsenal, you may wish to back the Blues to win with a -0.5 handicap. This means that they can win just 1-0 and your bet will be successful.
Rugby Handicap Betting Explained
Rugby is a much-loved sport in South Africa. As such, it should come as no surprise that bookies cater for fans looking to place handicap bets here too. Markets include alternative handicap, first-half start and traditional handicap. An example is backing the Crusaders to beat the Chiefs at -14 points.
Basketball Handicap Betting Explained
Available on the NBA, South African National League and other competitions, basketball handicap betting is growing rapidly. With games involving such a large number of points, it can be easier to successfully predict who will overcome a deficit or take advantage of a surplus. For example, betting on the New York Knicks with a +7.5 handicap against the LA Lakers.
Tennis Handicap Betting Explained
Tennis is another long-running handicap betting sport. Here, a match handicap is given in terms of the number of games. For example, Novak Djokovic to beat Kevin Anderson with -2.5. The odds here are generally appealing, given how difficult it is to predict just how close a tennis match will be.
Durban July Handicap Explained
Betting July handicap bets at Durban are hugely popular. The Durban July Handicap is a South African thoroughbred horse race. Held annually since 1897, the race takes place at the famous Greyville Racecourse. Open to horses of all ages, handicaps are given to the best runners. For example, the favourite will have to carry more weight than their rivals.
The Best Strategy at Handicap Betting Sites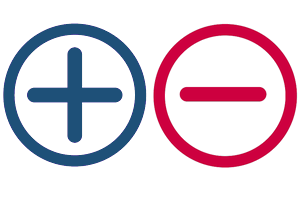 The majority of handicap bets are placed when a one-sided sporting event is anticipated. Such bets are placed by top betting sites in South Africa in order to add to the value, in what would otherwise bring about a very small return on investment. However, as with all sports bets, there are no guarantees. Punters can certainly enhance their chances of beating the bookies by carrying out a number of steps though. So, be sure to consider the following factors before placing any handicap bet:
1. Compare Opponents
Before placing any handicap bet, be sure to consider the gulf in quality between the two parties involved. In some sporting events, there will be a clear gulf in quality. However, occasionally, there will be little to choose between the two. Handicap bets work better when there is a clear favourite and underdog.
2. Recent Form
Even the best sports teams and players can go through rough patches. Meanwhile, favourites will often win, without even competing at the top of their game. So, consider whether a favourite is in good enough form to overcome a deficit. For example, if the South African T20 cricket team have lost their last three matches, they may even struggle to beat the lowly ranked Ireland. As a result, a handicap bet may be worth avoiding.
3. Pre-Match News
There is nothing worse than placing a handicap bet, only to find that the team you have backed is without their star player. Managers and coaches may rest their stars when playing against a weaker opponent. This is in order to save them for tougher tests. As a result, this will potentially impact your handicap bet.
Bottom Line on Handicap Betting Sites
With punters always looking for methods of finding value when wagering online, it should come as no surprise that handicap betting sites are so popular. Our recommended bookies offer a range of handicap markets from different sports. Soccer, rugby and tennis are among the most common, however basketball and Esports are some of the emerging options. Handicap betting is especially appealing to those with a good knowledge of a particular sport.
For example, if you follow Super Rugby religiously, you may well have a good chance of placing winning handicap bets on matches. So, be sure to check out our top ranked betting sites. As always, we have ensured that all are completely secure and reliable.
Our Recommended Handicap Betting Site
200% Bonus up to $130
50+ sports covered
Competitive odds
Mobile app available
9.8
Claim Bonus
T&Cs apply. 18+
Handicap Betting FAQ
What is handicap betting?
Handicap betting is when an advantage or disadvantage is given to a particular sports team or player. This is carried out by bookmakers in order to level the playing field before and during events.
Why are handicap betting sites so popular?
Handicap betting is popular due to the fact that it is a good alternative to traditional 1x2 or match winner markets. If you are a soccer expert or follow tennis tournaments weekly, handicap betting is a good option for enhancing the odds when there is a clear favourite and underdog.
Can I use bonus funds on handicap bets?
This depends on the terms and conditions of your chosen handicap betting site. A welcome bonus or free bet is likely to be available, along with ongoing promotions. In most cases, handicap bets will be eligible when spending your bonuses.
Are handicap bets available on all sports?
No. However, this form of betting is available on an increasing number of sporting events. Soccer, tennis, basketball, Esports, cricket and horse racing are among the sports most commonly associated with handicaps.
Can I cash out handicap bets?
Most likely, yes. Again, this will vary between bookmakers. The cash out feature is generally only available on selected markets. However, the vast majority of our recommended sites state in their T&Cs that cash out can be used when placing handicap bets.