Sports betting in Slovakia has always been popular and it is unlikely that that is something that's likely to change any day soon. Since the break up of the Soviet Union and the split from Czechia, gambling in Slovakia has been perfectly legal, at both Slovakia-registered and international betting sites. Gambling in the country generates around €900 million per annum in income for the government. Keep reading to find the most comprehensive round up of all aspects of online betting sites in Slovakia.
How We Rank the Best Betting Sites in Slovakia
Gambling in Slovakia (then part of Czechoslovakia) was forbidden when the country was part of the Soviet bloc. The bloc ended in 1989 and Slovakia became a country in its own right in 1993. Gambling was swiftly legalized and specific laws concerning online gambling came into force in 2005. As a result, people in the country are free to gamble at any licensed site, be it Slovakia-based or an international site.
We have created our own top ten list of the best sites for people in Slovakia, but how have we come up with our rankings? Below you will find out the basis for our reasoning. What are the most important aspects we look at when we evaluate any online gambling site for Slovakia?
Safety – People in Slovakia are free to gamble at both registered Slovak sites and international sites. No matter the choice you make, you need to be 100 percent safe when you sign up. That's why we evaluate all the sites on our list for safety, and only recommend sites with encryption tools in place, and that have proper, recognized licensing.
Odds – If you are keen to make a profit from your sports betting, then the better odds you find, the better your profits you will see. We compare the odds offered by any site to see how they stack up against others, and we promote sites that have the best, more competitive odds.
Markets – Slovakia is no different from many other countries in Europe in that football is king. Slovan Bratisalava is the most famous Slovak football team, with Marek Hamšík being probably the best footballer the country has ever produced. Ice hockey is also extremely popular in Slovakia, as is tennis and cycling. We look for sports books with coverage of all the popular sports in Slovakia, and the best coverage of sporting markets overall.
Currency – People in Slovakia do not have too much of an issue using their chosen currency at online sports books, as the country is a member of the European Union. This means that the euro is the currency used, and nearly all sports books will accept the euro as a currency. We tend to ignore sites where the euro is not an accepted currency.
Bonuses – Every Slovak loves a sports betting bonus, and who can blame them? While we do like sites that offer bonuses (both for new sign-ups and existing customers), it's not the only thing we look for (unlike other review/info sites). We do check every bonus we find for fairness, though.
Mobile – More people use a phone to make their sports bets in the 2020s in Slovakia than use a computer or laptop. All of the sites on our list have mobile devices options, and some even have bespoke apps that you are freely able to download. We review every app we find to see how it performs in terms of connectivity, reliability and ease-of-use.
Support – Support is another important factor when it comes to any sports betting site. If you do have a query, or you find something that you are unhappy with, then you are going to want to get it sorted straightaway. We champion sites with decent levels of support, but sadly, very few of them offer support in the native tongue of Slovakia, Slovak.
Features – Too many sites, in our opinion, follow a generic sports betting template when it comes to their creation. We prefer sites that offer just that little bit extra, including live streaming, user leaderboards, shout outs to the bigger winners and betting tools such as bet builders. We therefore place sites with such extras closer to the top of the list than the bottom.
Key Features of the Best Sport Online Betting Sites in Slovakia
You've now seen all the aspects of any online sports betting site that we think are important, but when it comes to the user experience there are probably some key aspects that you – as a dedicated sports bettor – are expecting to see. We have listed below what we think are probably the aspects of any sports betting site that you are most interested in, and indicated which of our top ten sites in Slovakia have them.
Top Betting Sites in Slovakia 2023 by Category
We are happy to recommend to you any of the sites on our top ten list, and we strive only to include sites that score highly in all evaluated categories. However, we have to admitted that some of our recommended sites score the highest in specific categories, whereas in the same catergories some of our favourite sites are a little lacking. Here is a list of many important categories, and which of our sites scores the best in each of them.
| | | | |
| --- | --- | --- | --- |
| Category | Sportbook | Category | Sportsbook |
| Best Overall Betting Site in Slovakia | Wazamba | Best Special Offers | eTipos |
| Best New Sportsbook in Slovakia | DOXXbet | Top Special Features | Fortuna |
| Top for In-Play Betting Online | 22bet | Best Range of Payment Methods | Unibet |
| Best Mobile Features | Unibet | Best Betting Odds | Wazamba |
| Strongest Security | Wazamba | Top Option for eSports Betting | Nike |
International Betting Sites that Accept Slovak Players
Nearly everyone in Slovakia when placing their sports bets uses a Slovak-registered betting site such as Fortuna, Tipsport or eTipos. Such sites are popular with Slovaks because of the presence these sports books have in the country and have had for a long time, even in the Czechoslovakia days. There is nothing wrong with these sites, but there is some benefit in Slovakian bettors using international sites such as Wazamba instead. Sites like Wazamba have benefits such as more beneficial odds, bigger bonuses and more markets. Below are a handful of international betting sites that you should really take a look at.
100% Bonus up to €122
Well-respected international brand
Run your account in euros - no problem
One of the best sites for football betting
9.8
Claim Bonus
Deposit €50 – Play With €100
Deposit €50 – Play With €100
Another excellent international brand
Decent bonuses and promotions
Properly and legally licensed
9.7
Claim Bonus
Types of Welcome Bonus in Slovakia
Virtually all sports betting sites in Slovakia offer welcome bonuses for new sign-ups. This goes for both Slovakia-based sites and international sites too. You many get a free bet, or a deposit bonus, or a no-risk bet. Just so you can become informed about the many types of welcome bonuses available in Slovakia, here we run through all welcome bonuse types with a quick explanation of what each entails.
Free Bet
A free bet is a bet that is free … kind of. To gain your free bet you have to meet a specific criteria first, usually making a deposit and placing a bet yourself. Typically, your qualifying bet must have a minimum value and be placed on single or multiple events with specified, minimum odds. Once you have done that and your qualifying bet is settled, then your free bet is yours. Note that your free bet can only be used for wagering, and it is not returned when you place it and the bet you placed it on is settled.
Top Free Bet Welcome Offers in Slovakia
Deposit Bonus
Deposit bonuses are not as common as free bets. To gain a deposit bonus, you must make a deposit yourself. The online sports books will then match your deposit with bonus money, usually of the equivalent amount. Bonus money cannot be withdrawn and can only be used for wagering. Before you can withdraw any winnings made with bonus money you will need to complete wagering requirements, which is something we will come to later.
Top Deposit Bonus Offers in Slovakia
*Available to new customers only. Make a qualifying deposit of $10* or more and claim the offer within 30 days of registering your account to qualify for 15% of that amount in Bet Credits, up to a maximum of $100*. Once claimed, your Bet Credits will be held in your account balance and are non-withdrawable.
Risk Free Bet
A risk-free bet is the same as a free bet, except that you only receive your free bet should your qualifying bet be a losing one. This means you can place a, for example, €10 football bet as part of a risk-free bet deal (T&Cs apply) and if your football bet loses, then you will receive your €10 free bet. If your football bet is a winning one, then you do not receive your free bet.
Top Risk Free Bet Offers in Slovakia
No Deposit Bonus
If you get really lucky, then you might find a no deposit bonus. This is the closest thing to 'free money' that you will ever receive at an online sports book. Such a bonus is simply bonus cash that you receive when you sign up at a site – you do not have to make a deposit. Typically though, no deposit bonuses come with tight wagering conditions, so often they are not as generous as they appear to be!
Key Bonus Terms & Conditions
One thing is true about all bonuses offered by online sports book – they all come with terms and conditions. It is vital that you understand any terms and conditions that are attached to any bonus. If not, you could make a mistake that sees your bonus money removed from your account.
To stop this from happening, below are details about the most common T&Cs found associated with bonuses.
1. Minimum Deposit
Most, if not all deals, come with a minimum deposit limit. If the deposit limit is €10 and your deposit is €9, then you will not qualify for the associated offer, and you will not receive it.
2. Minimum Odds
You cannot back a 1.01 shot in order to receive your free bet, or as is usually the case. A qualifying bet must be placed on (a) minimum odd(s) event, usually between 1.50 and 2.00. The same usually applies when you use your free bet.
3. Expiry
Typically, once you sign up for a new account at an online bookies and there is some kind of welcome deal available, you will need to claim this deal within a set period, which is usually somewhere between seven and thirty days. Likewise, your free bet or bonus money must be used with a specified timeframe else it is removed from your account.
4. Maximum Winnings
Winnings for bonuses are usually capped, so if you are exceptionally lucky with your bonus cash, don't expect to win a fortune. The good news though is that such upper limits are usually quite generous.
5. Eligible Markets
Some bonuses – such as an eSport betting bonus – may be limited to betting online on specific markets. Some even may be limited to a specific event. Most bonuses though can be used on any events, but you should always check to make sure.
How to Choose the Best SV Betting Site
If, for some reason, you are unsatisfied by our list of the best betting sites available to people in Slovakia, then you are quite welcome to go out into the field and perform your own research. We do though suggest that when making your own evaluations, you take notice of the factors we have listed below. All the best sites score highly when it comes to these factors.
Best Odds – As we have already mentioned the best sites have the most competitive odds. Slovakia-based sites do not have a reputation for the best odds, so for better odds we recommended that you check out the world's leading international bookmakers.
Additional Features – The best sites go beyond markets and bonuses. Live streaming really is a must when it comes to the best sites, as well as a decent range of in-play markets. In short, the more features a sports betting site has, the better it is likely to be.
Usability – The availability of the internet throughout Slovakia is usually very good. When you evaluate sites, find out how quickly they respond and the speed at which a page loads. If the site is slow it's usually at their end, not yours. You can also check for easy-to-use site options such a menus, filters ands search functions.
Promos – We have already mentioned that all sites will offer a welcome bonus or a free bet deal, but you should look for sites with ongoing bonuses and enhanced odds offers. If a site tries to keep exisiting users as well as attract new ones, the you know it's one worth perserving with.
Reviews – Reviews of online betting sites can be a little hit or miss. If you are going to read reviews of a site you are thinking of joining, then make sure you read plenty of them. Then you will get an overall view of the site, and not just the opinons of a couple of people.
Betting Online Markets Available in Slovakia
Football fans in Slovakia will tell you that football is more popular in the country than ice hockey, whereas ice hockey fans in Slovakia will tell you that ice hockey is more popular in the country than football. In truth, they are as popular as each other and so popular that they put most other sports in the shade. There are other – less popular – sports in the country, such as tennis and ball hockey. Esports betting online on games such as CSGO is becoming popular as well.
Here is a closer look at a trio of popular betting markets in Slovakia.
Football Betting Sites
People in Slovakia do love their football, although their national league is not as competitive as it was before the split with the Czech Republic sending Sparta and Slavia Prague off into a different league. The league champions in Slovakia are usually Slovan Bratislava or MSK Zilina. The national side qualified for the World Cup in 2010 and Euros in 2016 and 2020, but has failed to advance beyond the Round of 16 in any tournament.
People in Slovakia who like to bet on football markets do so on both their national league, and other popular European leagues such as Spain's La Liga, Serie A in Italy and the EPL in England, as well as leading international tournaments like the FIFA World Cup and the UEFA European Championships. Below are what we think to be the best sites at which to place football bets.
Football Betting Tips: Be versatile with your football betting predictions. If you stick to prediciting the winners of each game, then you are unlikely to get very far. Explore as many markets as you can, from handicaps to player props and everything else.
Best Football Betting sites
CSGO Betting Sites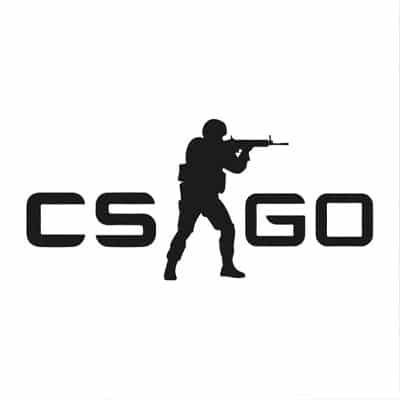 Video gaming is increasing in popularity in Slovakia, just as it is around the rest of the world. As more and more people play video games, more and more are watching games streamed on Twitch, Youtube and Facebook and a fair percentage of those are keen to place bets on the outcomes of matches, and in-game outcomes.
In terms of eSports, Counter Strike: Global Offensive has fast become the most-viewed eSport, and also the most popular eSport betting option. The speedy shooter-and-strategy game makes for superb viewing and you can a little extra thrill by placing bets too. You'll find below three of the best sites at which to place your CSGO eSports bets.
CSGO Betting Tips: To get you started with CSGO betting predictions, follow a CSGO tips site, or find tips on Twitter. This will give you an idea of the best way of betting online. Never, ever pay for tips, though.
Best CSGO Betting sites
| | | |
| --- | --- | --- |
| Bookmaker | Offer description | Visit Site |
| | €20 Free Bonus + 50 Spins | Visit |
| | €50 risk-free bet | Visit |
| | Free €8 bet | Visit |
NHL Betting Sites
Ice hockey and football rival each other in popularity in Slovakia, although countless sports fans love ice hockey as much as they love football, and vice versa! The original Czech ice hockey league started in 1930, but obviously ended with the Czech Republic and Slovakia split in 1993. The Extraliga (sponsored by Tipos) is the national ice hockey league in the country, and curiously between 2018 and 2021 included teams from Hungary.
With the Slovakian ice hockey league not being the highest standard of hockey in the world (it is currently ranked as the ninth strongest hockey league in Europe) hockey fans in the country follow although leagues too, with the NHL in North America generating the most interest. Below you will find details about three sites available to people in Slovakia with the best NHL betting opportunities.
NHL Betting Tips: Sports fans in the US do not like it when teams dominate competitions no matter who they are (the famous New York Yankees haven't won baseball's World Series since 2009, and only once in 20 years). When it comes to your NHL betting predictions, do not automatically assume a winning team in the NHL one season will be a winning team the following season!
Best NHL Betting sites
| | | |
| --- | --- | --- |
| Bookmaker | Offer description | Visit Site |
| | Deposit €50 – Play With €100 | Visit |
| | €4,000 Bonus + €50 Free Bet | Visit |
| | Bonus up to 5,500 Kč (€220) | Visit |
Where to find the Best Sports Betting Odds
We have already mentioned how important it is for your sports betting success to only wager at sites which have the best sports betting odds. This means you should veer towards international sites (which are bigger) as opposed to choosing to stay at Czech-based ones.
You can always do your own research by looking at sports betting odds comparison sites. These sites will pick all the leading sporting events and then display the odds given by the leading international betting sites. You can then surmise which sites genuinely offer the best odds on a regular basis.
If you don't want to go to all that trouble, just choose from our selection of sites, paying particular attention to the three sites listed below.
Top 3 Betting Sites for the Best Odds
Payment Methods Available to Punters in SK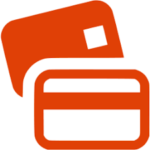 There should be no problem for people in Slovakia in getting money into and out of their sports betting accounts. This is because the national currency is the euro and countless sites – both Slovak and international – are happy to run accounts in the EU's centralised currency. Payment methods are no issue either, and below we check out all the most popular payment methods offered to people in Slovakia.
| | | | |
| --- | --- | --- | --- |
| Payment method | Fees | Min deposit | Min Withdrawal |
| Visa | 0% | €10 | €10 |
| MasterCard | 0% | €10 | €10 |
| PayPal | 0% | €10 | €10 |
| Neteller | 0% | €10 | €10 |
| Skrill | 0% | €10 | €10 |
| ApplePay | 0% | €10 | €10 |
Mobile Sports Betting in Slovakia
Mobiles in Slovakia are usually powered by Android, with Apple only having a 23 percent share of the market. Most Android-powered handsets in Slovakia are imported, with Samsung (27 percent), Xiaomi (19 percent) and Huawei (17 percent) having the largest market share. Just over 4 million people in Slovakia own at least one mobile device, out of a population of 5.5 million.
All these numbers point to the fact that mobile sports betting online in Slovakia is extremely popular, especially as mobile ownership outnumbers PC and laptop ownership. Many sites offer dedicated mobile apps, and all sites offer mobile-optimised versions of themselves that work exceptionally well on mobile platforms. Below you will find details about three of the best.
How to Open An Account at A Bookmaker
We are now going to walk you through the process of opening an online bookmaker account, just in case you have no done it before. We are going to step through the process of opening an account at the most popular Slovakia-based online sports book, Fortuna.sk.
Online Gambling Law in Slovakia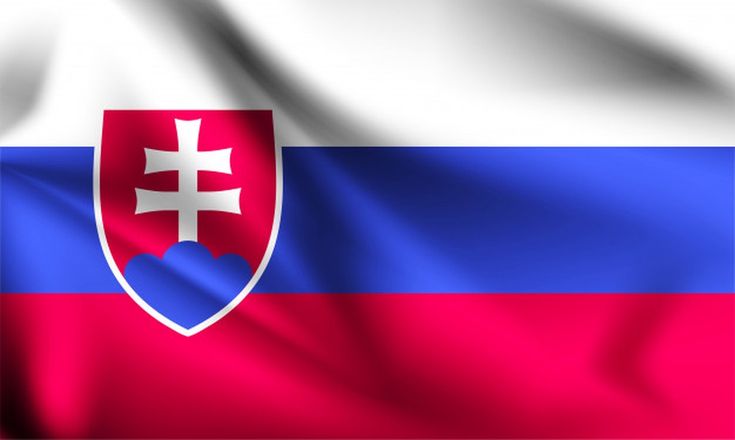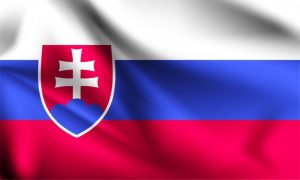 Online gambling law in Slovakia is very easy to understand, and unlike many other global jurisdictions there are barely any obstacles in place that might prevent someone from gambling online in the country. The main reason for this is that Slovakia is part of the European Union, which means the country has to adhere to EU laws about online gambling.
Slovakia as a country was created in 1993, although previously it was part of Hungary (basically, until 1918) and then Czechoslovakia. There were no specific gambling laws until after World War II with the rise of the Soviet bloc. Under Russian rule gambling was forbidden.
The first gambling laws came into force in Slovakia in 2005. This law specifically legalised betting online, as long as online betting sites paid 27 percent of their profits to the Slovakia government as tax.
In 2011 the Slovak government made moves to ban Slovakian citizens from betting at international bets sites, but abandoned this policy as it would have been in controverntion of EU law. Slovakia had joined the EU in 2004.
Further laws were created in 2018 that basically opened up all forms of online gambling for people in Slovakia, at both Slovak-based gambling sites and international ones.
5 Ultimate Best Betting Tips
If you want to get the most out of your sports betting in Slovakia, then you need to take your betting seriously even if you consider yourself to be just a casual bettor. If you don't take your betting seriously, you may as well just toss your euros out of the nearest window, as you'll just be wasting money. To get you started, here at five superb betting tips that should really help you out.
Tip 1: Focus on What You Know
The key sports in Slovakia are football and ice hockey. You may make money betting on those sports, or any other sport that you have a keen interest in. The key is to only bet on sports that you have knowledge of. Horse racing is very popular around the world, but has almost zero prescence in Slovakia. Don't start betting on the horses unless you have really studied the sport and the form of the horses running at each meeting.
Tip 2: Multiple Bookmakers
It pays to have more than one account for your sports betting, and by that we mean having accounts at a decent number of bookmakers. If you are placing a bet you can compare all the bookies available so that you will get the best odds, and you will also be more likely to pick up bonus offers, promotions, and one-off specials such as enhanced odds deals.
Tip 3: Bonuses
We have already mentioned the importance of bonuses above. It is always worth checking out a new and emerging bookie, as they are likely to offer you a welcome bonus or some manner of other incentive, such as a free bet. If you intending to place a bet anyway, then you may as well place it with a new bookies and claim your bet.
Tip 4: Live Markets
If you really know your stuff, then live markets can be where you really excel. If you have a genuine 'feel' for a sport and have reached expert level, then could really shine by placing bets as you are watching a game or event unfold. Perhaps you are watching a football game and one side's defence is quaking under the pressure of a big centre-forward and a goal is imminent. Get your money on quickly to max out the odds.
Tip 5: Know When to Quit
Sports betting should always be thrilling and entertaining. No matter what anyone says, it is not a means of securing a living income, unless you are engrossed in it 24/7. If you are finding no joy from your sports betting, or you are using it as a hopeful means of paying off some debts, then you need to stop. Sports betting should be regarded as a hobby, and people don't do hobbies that do not bring them any kind of reward.
Final Thoughts On The Best Betting Sites Slovakia
With Slovakia being part of the EU, then have to tow the line with how the EU regards sports betting and online sports betting. Thankfully, the EU are fully in favour of both, so this is good news for sports betting fans in Slovakia!
We hope that our comprehensive guide on all things sports betting related in Slovakia has helped you understand as much about sports betting as you are ever likely to want to know. Stick to our recommended sites to get the most from all your sports betting experiences, and we hope that all your sporting bets will be winning ones.
Slovakia Betting Sites FAQ
Which are the best betting sites available to people in Slovakia?
There are lots of decent sports betting sites for people in Slovakia. Internationally there is 22bet, and Unibet, with Fortuna and Tipsport being the top dogs for Slovakia-based sites.
Is online betting in Slovakia legal?
There is no problem betting legally at any online sports book in Slovakia, not matter where it is in the world. As Slovakia is part of the EU, they have to follow EU law which allows all forms of online gambling.
Can I bet on the FORTUNA:LIGA?
Yep, you can bet on the Slovak Super Liga (to give it its non-sponsorship name) at any of our recommended sports books, and indeed any sports book available in Slovakia, including international sites.
Can I deposit funds in euros?
Of course! The vast majority of online betting sites will allow you to maintain your account in euros and to make easy deposits and withdrawals using euros too.
What payment methods are available to Slovak players?
If can use a payment method online in Slovakia, then you will be able to use it at any online sports site. This goes for debit and credit cards, eWallets such as PayPal, Skrill and Neteller and even cryptocurrencies like Bitcoin.