Many of Egypt's Middle Eastern neighbours have incredibly strict laws on gambling making it hard to find betting sites. We're very pleased to say, however, that the situation is much more relaxed in Egypt itself. Whether you're an Egyptian citizen, or an expat staying in the country, placing bets on a whole range of different sports is actually pretty straightforward.In this article, you'll learn exactly how to do just that. We'll also explain the promotion types you'll find within Egypt, reveal the sports you can bet on, identify bookmakers which provide Arabic language sites and accept payments in Egyptian pounds, and plenty more besides.
How We Rank the Best Egyptian Betting Sites
Thanks to the country's surprisingly relaxed gambling laws, you actually have a lot of betting sites to choose from in Egypt. We've researched and tested all the most important options here, en route to forming the rankings you see above.
This analysis was done according to a strict set of criteria, several of which you can check out below.
Mobile
A betting platform must be straightforward to use from the very beginning, regardless of a punter's experience level. The layout should be intuitive, with all the most important sections easily-accessible, and both text and numbers must be clear and easy to read. LVBet and 1xBet are classic examples of sites which tick all these boxes.
Reliability also plays a big role in this. Modern-day platforms should be completely stable, with crashes either minimal or non-existent, and loading times should be consistently quick.
Safety & Security
This is the first thing we checked for each Egyptian betting site. Specifically, we were looking for two things.
The first is at least one license with a respected regulatory body like either United Kingdom Gambling Commission, Malta Gaming Authority or Curacao Gaming Control Board. The second is actual security measures. These should typically include SSL security, advanced firewall protection, 2FA, KYC checks, and a separation between user and company funds.
Promotions
Few things make a bettor's money go further than special offers. That's why they're also a massive priority for us when evaluating a sportsbook. Some give you free bets (FansBet is particularly strong in this area), while others increase your winnings (like BetWinner's Acca Bonus deal).
The main thing we look for is genuine value. All promotions require some investment by the punter, but the rewards they receive in return should be proportional. It's also crucial that every offer is clearly explained, via both a general run-down, and in the full terms and conditions.
Features
Quite simply, the more features a bookie has to offer, the better. Some – like live streaming – are only realistic for the very biggest sportsbooks such as Betway, so we haven't penalised smaller brands for failing to offer them. Others, however – like in-play betting, a cash out tool, and mobile apps – are simply must-haves nowadays.
Of course, it's not only the quantity of features which is important, but the quality too. We've put the time into testing all the key tools, and ensuring they're both responsive and reliable for users. MELBet, for example, has lightning-fast live betting tools.
… And Lets Not Forget the Odds
This one's pretty straightforward. If a sportsbook routinely offers odds that are significantly lower than their competitors', they're immediately discarded from our rankings. In turn, those which regularly offer unusually good prices – like 888sport and Betway – have been rewarded.
Key Features of the Best Online Betting Sites in Egypt
As noted, the more features an Egpytian betting site has, the better. That said, some tools are definitely more important than others, simply because they will hold appeal to a significantly higher number of punters.
For us, three such features stand out above the rest. The first is in-play betting, which offers a completely different range of opportunities compared to pre-match gambling. The second is live streaming, which can both inform your in-play picks, and – quite simply – make your betting experience more fun. Finally we have eSports betting, with gambling on video games – in Egypt, as elsewhere – getting more and more popular all the time.
Below, you can immediately see which of our top betting sites ticks each of these boxes in turn.
| | | | | |
| --- | --- | --- | --- | --- |
| Sportsbook | In-Play Betting | Live Streaming | eSports Betting | Minimum Deposit |
| Betway | | | | €10 |
| Betfair | | | | €5 |
| 888sport | | | | €10 |
| 1xBet | | | | €1 |
| BetWinner | | | | €1 |
| LVBet | | | | €10 |
| FansBet | | | | €10 |
| MELBet | | | | €1 |
International Top Betting Sites that Accept Egyptian Players
While the gambling laws in Egypt are more relaxed than you might expect, it is still currently impossible for new sportsbooks to get a domestic license. As a punter within the country itself, therefore, you're completely reliant on international betting sites which accept Egyptian bettors.
This isn't actually a bad thing. Going with a big international sportsbook over a smaller domestic bookie typically has a range of benefits. These include a wider number of betting markets and payment methods, better customer service coverage, and a superior range of special offers.
In fact, there are very few drawbacks to this approach. The only two for Egyptian bettors may be a lack of Arabic language sites, or those accepting payments in Egyptian pounds. Even this isn't a major issue though, with several of our top betting sites ticking either one or both of these boxes. Below, for example, you can find the three best international betting sites with which you can deposit directly in EGP.
100% Deposit Bonus Up To $100
100% Deposit Bonus Up To $100
Enticing ongoing promotions
Egyptian pound payments supported
iOS and Android apps
9.8
Collect Bonus
Customers are entitled to only one bonus. Place wagers equal to 5 times the bonus amount in accumulator bets. Each accumulator bet must contain 3 or more events, at least 3 events in an accumulator bet must have odds of 1.40 or more.
100% Up To 100$ In Free Bets on Sports
100% Up To 100$ In Free Bets on Sports
Regular 'Betway Boosts'
Egyptian pound payments accepted
Strong on eSports
9.8
Collect Bonus
Your 100% free bet will match the amount of the first deposit, up to 100$/€. To activate the free bet, you must wager the total value of your first deposit. To be taken into account when calculating the number of bets required, bets must be: - Single bets: placed with odds of 1.75 (3/4) or more.
100% Match, Up to €100
Acca Bonus offer available
'One-Click' registration process
Make payments in Egyptian pounds
9.6
Collect Bonus
Min deposit €1. Must opt-in to receive offer. Receive 100% match automatically, up to €100. Must wager 5x bonus amount in accumulator bets, min 3 selections, min odds 1.40. Bonus must be used within 30 days.
Welcome Bonuses Available in Egypt
New customer offers are the most lucrative promotions around, delivering – by far – the biggest bonuses. While they're short-term deals which can only be triggered once, the sheer scale of the rewards make it easily worth your time and effort to do so.
Egyptian bettors have two main forms of welcome offer to choose from. These deliver value in very different ways, so let's take a closer look at each type in turn.
Deposit Match
As a bettor in Egypt, this is easily the most common type of welcome offer you'll find. As the name suggests, with these deals the bookie will 'match' your first deposit with them. In the best cases, this match will be a full 100%, meaning your spending power is doubled immediately. Even 50% or 60% matches can still be valuable, though.
This match will be given to you as a bonus (basically a free bet), rather than cash. While you'll usually be able to use this bonus easily enough, you'll always need to complete a 'rollover requirement' before you can withdraw any subsequent winnings. For more details on what that involves, check out the 'Key Bonus Terms Explained' section below.
Betway – 100% Up To 100$ In Free Bets On Sports
MELbet – 100% Match, Up To $115
BetWinner – 100% Match, Up To €100
Bet X, Get Y
This is an old favourite for punters in the UK, and – since British sportsbooks are typically happy to accept Egyptian bettors too – it's also a common welcome offer type in Egypt.
Using these offers is very straightforward. To trigger them, you must place an eligible qualifying wager. Do so successfully, and you'll be given free bets, regardless of whether that initial wager won or lost. These free bet tokens can then be used to either place regular wagers, or as part of a no-risk matched betting strategy. You should typically look to get rewards of at least 1:1 with these deals (e.g. 'Bet €10, Get €10'), with the very best promotions giving a return of up to 3:1.
888sport – Bet $10, Get $30 In Free Bets
FansBet – Bet €20, Get €40
LVBet – Bet €10, Get €10 In Free Bets
Key Bonus Terms Explained
All sportsbook deals in Egypt – whether they're welcome offers or ongoing promotions – should come with a full range of terms and conditions attached. It's crucial that you read these before attempting to use any such deals, to avoid wasting either your time or money. As you do so, these are the three main areas into which you'll find the T's & C's being separated.
Registration Phase
From the very beginning, you need to ensure you're abiding by a sportsbook's T&Cs in order to successfully use its welcome offer. Some will require you to opt-in for the deal, while others may ask you to enter a promo code, either when you sign up or make your first deposit. You'll also usually find that certain payment methods are ineligible for that initial payment, which you must be careful to avoid.
Triggering the Offer
With Deposit Match deals, your bonus is usually awarded automatically. For Bet X, Get Y welcome offers though, you must trigger them yourself.
To do so, you need to place a qualifying wager. This should meet two main requirements – a minimum stake amount, and minimum odds. In certain cases, market restrictions may also apply, with specific bet types or even entire sports sometimes being ineligible.
Using Your Bonus
If you're using a Deposit Match promotion, a rollover requirement will apply for your bonus. This means you need to bet through your deposit and/or bonus amount a certain number of times, before you can withdraw any winnings earned via your bonus. If you deposit $20, for example, and there is a '5x Bonus Amount' rollover, you must wager $100 in total before making a withdrawal. Minimum odds requirements will also apply here, as will a time frame in which the rollover must be completed (with 30 days being the industry standard).
Things are more straightforward when it comes to Bet X, Get Y promotions in Egypt. You'll find few restrictions here as to how you use your free bet tokens, with many top sports betting sites imposing neither odds requirements nor market restrictions. Crucially though, the tokens will come with an expiry date, before which they absolutely must be used.
How to Choose the Best Sports Betting Sites in Egypt
Both the quickest and easiest way to get started with your sports betting in Egypt is to simply pick one of our 10 top sports betting sites. You're perfectly welcome to go your own way instead, however.
If you do choose to do so, these are some of the most important steps you can take.
Check the sportsbook accepts customers from Egypt
See whether you can make deposits and withdrawals in Egpytian pounds
Confirm the payment method you want to use is available
Check the minimum deposit and withdrawal amounts, and any transaction fees
Browse the list of markets, and look for the sports you actually want to bet on
Analyse the range of available promotions, for both quantity and quality
Take some time to browse the desktop site, and assess its usability
Download the mobile app, and test it out on your device
Check the customer support options, and try sending a test enquiry
Read both expert and user reviews for the brand, and assess its reputation
Check that the bookie has security features in place, and a legitimate license
Confirm that live betting tools are included, and that odds update regularly
See if any additional special features are provided, like live streaming
Sports Markets Available to Egyptian Bettors
Egyptian bettors have an absolutely enormous range of markets to choose from. In addition to the likes of TV specials and politics, most modern-day bookies will have at least 20 different sports sections in place. Let's look at a few of the most important ones in more detail, before getting a wider overview of your other options.
Football Betting Sites
As in so many other countries, football is comfortably the most popular sport in Egypt. Unsurprisingly, it also enjoys the best coverage – by far – among online sports betting sites.
Most such bookies will offer markets on competitions from all around the world. On platforms like Betway this includes the top two Egyptian domestic leagues, and you're also able to bet on the Egyptian national team in the World Cup, African Cup of Nations, and so on. As you'd expect, all the biggest European contests – including the Champions League and Premier League – are also in place on all major football betting sites.
Tip: You'll find a huge amount of variety in the bet types you can get on football betting sites in Egypt. Don't simply stick to Match Result wagers. Instead, look to mix in other pre-match bets, along with in-play and outright wagers, each of which offers a different risk/reward ratio.
Tennis
Tennis is arguably the second-most popular sport in Egypt. Although you won't find quite as many markets as with football, every major sportsbook will definitely still include a tennis section.
This will always feature the four slams, and will typically include smaller events from both the men's and women's tours too. In general, thanks to its year-round nature, tennis can be an extremely fun and profitable sport to follow for betting purposes.
Tip: The bigger bookies – like Betway – will often provide live streaming of tennis matches for free. Use this to your advantage, as a way to inform your in-play betting picks.
Basketball
Basketball is another widely-played sport in Egypt, and – once again – it has absolutely excellent coverage among the best betting sites.
While you won't be able to bet on the Egyptian Basketball Super League, you will be able to wager on international tournaments, the EuroLeague, and – of course – the NBA. As with football, you'll find a healthy mix of pre-match, in-play, and outright markets available here. With so many teams typically being in the title mix pre-season, long-term outright bets can be especially lucrative for the NBA.
Tip: Few team sports rely as heavily on star power as the NBA, with a selection of individual players typically dominating each game, and the league as a whole. Adjust your betting accordingly by focusing on player props. This can be done 'per game' (e.g. taking an over/under on points scored), or outright (MVP Winner is the most popular option here).
Other Popular Sports To Bet On
In addition to those listed above, Egyptian bettors will usually find anywhere from 20 to 30 more sports to bet on. These range from enormous international markets to much more niche offerings. Just a handful of examples include:
Horse racing
Motorsports
Golf
Athletics
Boxing
Handball
Volleyball
In addition, most top bookies will offer two further, highly-modern sections. One is eSports, with titles like Dota 2, CSGO, and LoL having the best coverage. The other is virtual sports, which offers 24-hour betting opportunities on horse racing, football, and more.
Tip: Even if a promotion doesn't specifically mention the sport you're interested in, it may still be eligible. Deals like Acca Bonus, for example, are usually marketed towards football bettors, but might still be used on motorsports, athletics, and so on.
Where to Find the Best Betting Odds
You should never simply settle for poor odds from a sportsbook. In fact, the quality of a betting site's prices should be one of the first things you check.
To do so, simply pick a few markets you're interested in betting on, and compare the odds on that site to those being offered on the biggest brands around. If they're more or less the same, you can continue evaluating the bookie. If they're drastically inferior, you should discard them immediately. After all, if a site's odds are lower than they should be, you'll always be facing an uphill battle to make a profit.
If you're looking for a benchmark, the three sports betting sites below provide some of the best prices around for Egyptian bettors right now.
Get Up to €100 in Free Bets
Get Up to €100 in Free Bets
Huge range of sportsbook markets
Biggest betting exchange around
Top-notch mobile features
9.8
Use bonus code
Copy
Visit Site
Must use promo code ZBBC01. Place up to 5 bets of €10 or more, at min odds of 1/2. Receive €20 free bet after qualifying wagers have settled. Process can be repeated 5x, for max bonus amount of €100. Bets must be settled within 30 days. Free bets expire after 30 days.
Bet $10, Get $30 In Free Bets
Bet $10, Get $30 In Free Bets
Highly respected international brand
Specials bets on footbal
Good selection of payment methods
9.8
Use bonus code
Copy
Visit Site
New customers only, 18+. Min deposit $10. Use promo code 30FB when depositing. Place qualifying bet of $10, min odds 1.50. Receive $30 in free bets. Free bets must be used within 7 days.
100% Up To 100$ In Free Bets on Sports
100% Up To 100$ In Free Bets on Sports
Regular 'Betway Boosts'
Egyptian pound payments accepted
Strong on eSports
9.8
Visit Site
Your 100% free bet will match the amount of the first deposit, up to 100$/€. To activate the free bet, you must wager the total value of your first deposit. To be taken into account when calculating the number of bets required, bets must be: - Single bets: placed with odds of 1.75 (3/4) or more.
Payment Methods Available to Bettors in Egypt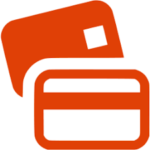 We're pleased to say that modern-day bettors in Egypt have a healthy range of payment methods available to them.
Cash remains the country's most popular form of payment, by far. Unfortunately though, because of the lack of brick-and-mortar bookmakers, there's no way to make cash payments into your betting account. The likes of Mobiamo and OneCard – although widely-used in Egypt – are also unavailable. Bank cards are the second-most popular method though, and both Visa and Mastercard are supported at every major online sportsbook.
Backing these up are several different eWallets, including PayPal, Neteller, and Skrill. These are quicker to use than credit or debit cards, but a fee will typically be incurred for doing so. Bank transfer is another common alternative, although it's much slower than the aforementioned method.
At most international betting sites, you will need to make payments in a foreign currency – usually either USD or EUR. There are some major online betting sites out there who do accept EGP though, with Betway and BetWinner being just a couple of examples, and some betting sites in Egypt – like 1xBet – will even take cryptocurrencies.
| | | | |
| --- | --- | --- | --- |
| Payment Method | Fees | Min Deposit | Min Withdrawal |
| Debit/credit card | 0% | €5 (95 EGP) | €10 (191 EGP) |
| Bank Transfer | 0% (banks may charge) | €10 | €10 |
| Neteller | 1.9-4.95% | €10 | €10 |
| Skrill | 0% (withdrawal fee may apply) | €5 | €5 |
| Cryptocurrencies | 0% | 0.001 BTC (595 EGP) | 0.005 BTC |
Betting Apps and Mobile Online Betting Sites in Egypt
For many modern sports bettors, on-the-go features are at least as important as traditional desktop platforms. With some 92.7% of the population believed to own a mobile device, this will clearly be the case in Egypt too.
We're pleased to say, therefore, that the standard of mobile betting features nowadays is incredibly high. The vast majority of sportsbooks – both large and small – have mobile apps in place for Android and iOS users. Even if you don't want to download anything, you'll always find a mobile-responsive version of the main betting platform in place.
Either way, Egyptian online bookies have ensured that you can enjoy essentially the same betting experience on a computer, tablet, or mobile phone. All the same features are carried across, from the basics – like making payments and managing your account – to special features like in-play betting and live streaming. Both apps and mobile sites tend to be extremely stable now too, with crashes being rare, and loading speeds are generally extremely speedy.
If on-the-go gambling is a priority for you, be sure to check out a bookie's mobile features before signing up with them. Both downloading and testing betting apps is extremely easy, and – in both cases – you won't need to spend any money, or even create an account. Below, you can see three of the very top brands when it comes to mobile features.
100% Deposit Bonus Up To $100
100% Deposit Bonus Up To $100
Enticing ongoing promotions
Egyptian pound payments supported
iOS and Android apps
9.8
Download App
Customers are entitled to only one bonus. Place wagers equal to 5 times the bonus amount in accumulator bets. Each accumulator bet must contain 3 or more events, at least 3 events in an accumulator bet must have odds of 1.40 or more.
Bet €10, Get €10 in Free Bets
Bet €10, Get €10 in Free Bets
Live eSports streaming
Sleek and modern user interface
Huge range of payment methods
9.6
Download App
Deposit and bet at least €10, min odds 2.0. Receive €10 free bet the following day. Bonus must be used on wager with 2+ selections. Min total odds 2.0 for using free bet. Free bet expires after 7 days.
Online Gambling Law in Egypt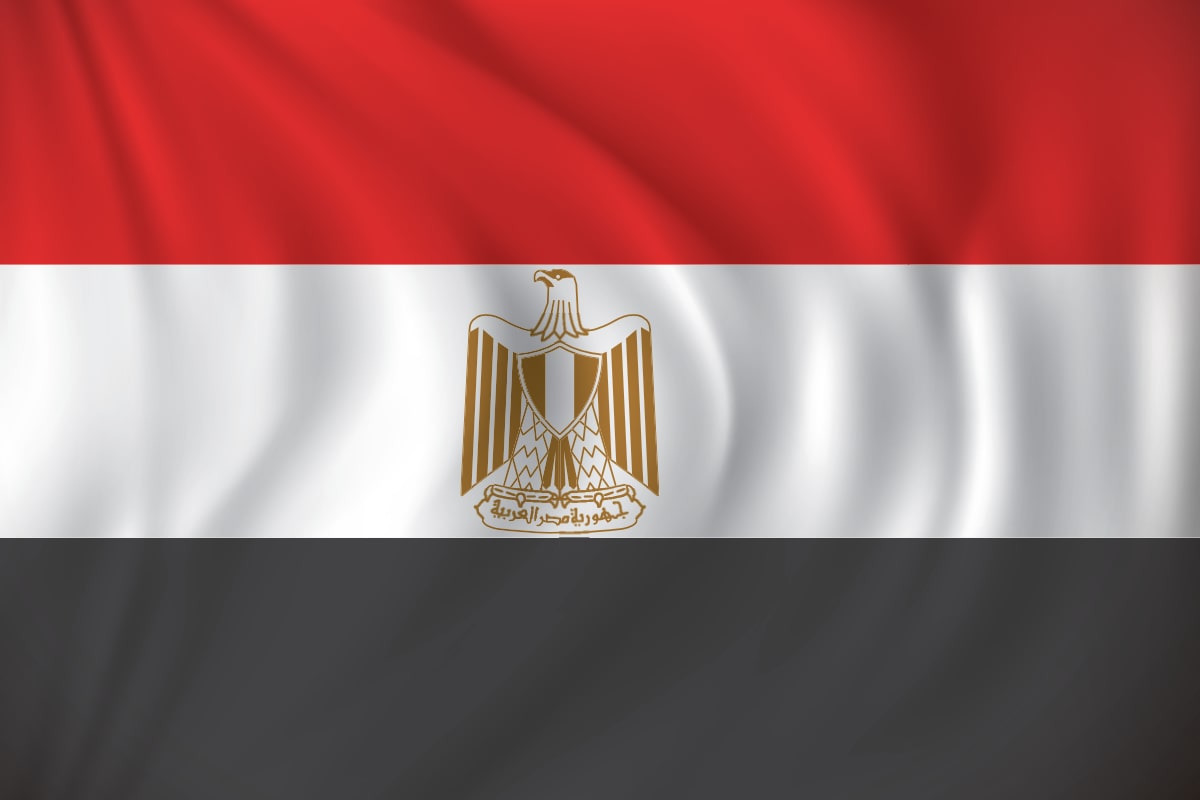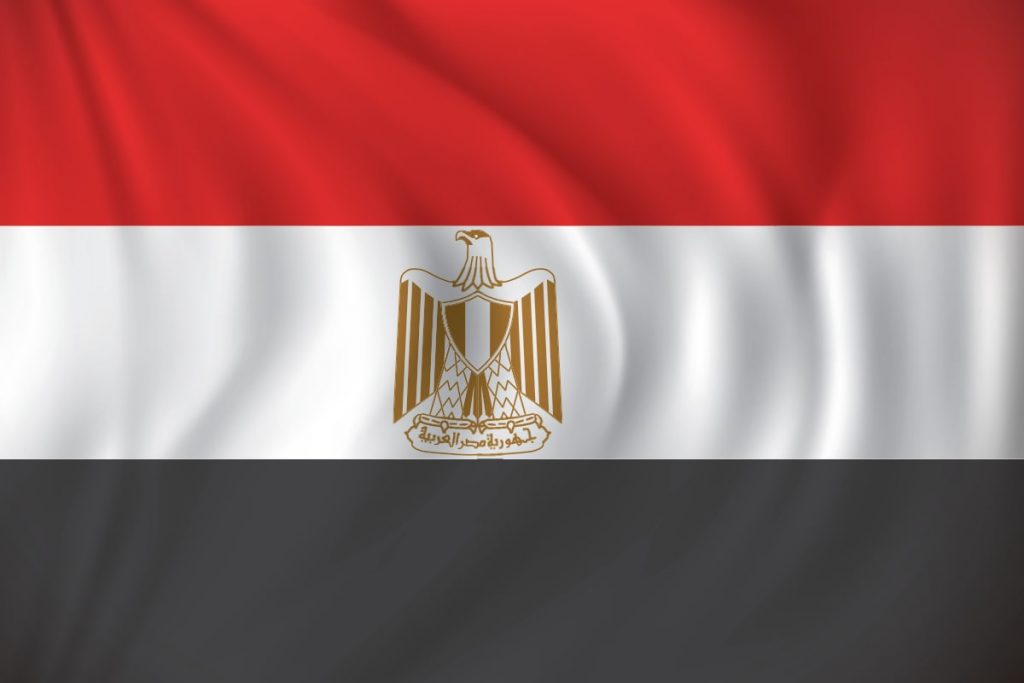 As a Muslim country, you might expect that gambling would be completely forbidden with Egypt. In fact, the truth is a little more complicated than that. For starters, there are a whole series of physical casinos within the country. The catch, however, is that these are exclusively for foreigners, with Egyptian citizens forbidden from betting within them.
As for online betting, this continues to fall into a legal grey area. While gambling is frowned-upon by the government, there are actually no official laws which legislate against online sports betting. This means that – whether you're an Egyptian citizen, an expat, or a tourist – you can place wagers on the internet without any fear of punishment.
Of course, since there are no specific laws addressing online betting, this means that sportsbooks can't obtain an official license to operate within Egypt. There are no domestic online betting sites, therefore, meaning that you must go 'off-shore' to place wagers. As noted earlier though, many completely legitimate international brands are very happy to accept Egyptian customers.
5 Ultimate Betting Tips
In Egypt as in other countries, there's absolutely no guarantee that you'll turn a profit from your sports betting. We can tell you one thing, though. If you put the time in, and follow a smart plan, you stand a much better chance of making money than by simply 'going with your gut'. In that spirit, here are five tips to help guide your sports betting.
Tip 1: Do Your Research
Betting on instinct might sound cool, but it's not the smart way to go. In general, the more informed you are, the better your picks will be. Use the wealth of statistics out there to help you find trends pre-game, and make smart picks accordingly. There are also a huge number of pre-made betting tips out there, which you can usually access for free.
Tip 2: Mix It Up
Pre-game, in-play, and outright markets are typically available for most major sports. Each offers a radically different way to gamble, and – for your own betting strategy – we'd recommend blending all three.
Tip 3: Watch Along
We're big fans of statistical analysis, but there's still a place for the 'eye test' in your sports gambling. Not only that, but – by watching games live – you'll greatly improve your in-play betting picks too.
Tip 4: Use Those Promos
Special offers provide value in a whole range of ways. Some increase your winnings, like Acca Boosts and Odds Boosts. Others – like Risk-Free Bets and Acca Insurance – help to minimise your losses. Either way, you should look to use both ongoing and welcome offers as much as possible.
Tip 5: Be Responsible
A huge part of making a long-term profit in gambling is knowing when to stop. Never go chasing a big win just because you lost a prior bet. A great way to curb this temptation is to create a staking plan for yourself, or to take things a step further by imposing deposit limits on your account.
Final Thoughts
Compared to your neighbours in nearby countries, if you're based in Egypt right now you'll actually find it pretty easy to begin betting online. The lack of laws against doing so means that you don't even need to subscribe to a VPN, or avoid certain payment methods, to help avoid detection.
While there are no domestic Egyptian sportsbooks, there are plenty of other excellent international options who would be delighted to welcome you. Some of the best sports betting sites will even let you make payments directly in Egyptian pounds, and several will provide Arabic language versions of their platforms.
The quickest way to get started is to simply go with one of our 10 top options, each of which offers an enjoyable, modern betting experience for Egyptian punters. If you'd prefer to find your own bookie though, there's plenty of information to help guide your choice throughout this article. Either way, remember to bet smartly, safely, and – most important of all – responsibly.
100% Up To 100$ In Free Bets on Sports
100% Up To 100$ In Free Bets on Sports
Regular 'Betway Boosts'
Egyptian pound payments accepted
Strong on eSports
9.8
Claim Bonus
Your 100% free bet will match the amount of the first deposit, up to 100$/€. To activate the free bet, you must wager the total value of your first deposit. To be taken into account when calculating the number of bets required, bets must be: - Single bets: placed with odds of 1.75 (3/4) or more.
FAQ
What are the best sports betting sites in Egypt?
You can see 10 of the top options at the start of this page. The best all-round bookie for Egyptian players right now is Betway, but each of the other 9 brings its own advantages to the table.
Is online betting legal in Egypt?
It's a grey area. There's no legislation specifically addressing online betting, meaning that - while it's not 'legal' - it's not illegal either. Most importantly though, you will not be punished for betting online within Egypt.
What payment methods can I use on the top sports betting sites?
Visa and Mastercard are universally supported, and bank transfers are also common. You can also usually use at least one eWallet - such as Skrill or Neteller - and some sites even let you use cryptocurrencies.
What sports are available to bet on?
There are dozens. Football has the best coverage, as you might expect, but the likes of basketball, tennis, horse racing, and plenty more are also represented.
How do I know if an Egyptian bookie is legit?
First, check whether it has a license from a regulatory body in the UK, Malta, Curacao, or elsewhere. Then, research the brand's reputation among both critics and users.