Slots are the most popular form of online casino game in the UK. Online slots are software-based versions of the kind of video slots first seen in the US in the 1980s, although they have evolved since then. This online slots guide will explain to you fully how to play slots.
The Complete Beginners Guide to Playing Online Slots
Step One

Your first job in playing slot games is to pick one, and that can be a difficult one as there are thousands available. If you are new to

casino slots

we suggest one that is simple and is easy to play, such as NetEnt's immensely popular Starburst.

Step Two

Take a look at the slot's paytable. This will tell you which symbols are the high paying ones, and which will barely cover your spinning fee. It should also tells you details about the paylines available, and any wilds symbols, scatters, bonus games and special rules.

Step Three

There will be a few options available, such as the number of paylines you want active, the size of the coin you are going to use, and your betting level. The latter two options will determine the size of your wins, as the more you pay, the more you win (although it is all proportional).

Step Four

Hit the 'spin' button. The reels will spin and after a couple of seconds, they will come to rest. If you have any winning combination on a selected payline, then your win will be indicated, and the amount of money in your slotting bank increased.

Step Five

Keeping on spinning for as long as you wish, or until your slotting bankroll budget runs out. You can of course choose to play a different slot at any time, or cash out your bankroll and spend it elsewhere.
Understanding Online Casino Slots
Playing online slots outshines all other forms of online casino gambling in the UK, but if you were born in the UK, then you will have grown up with one-armed bandits or fruit machines as opposed to video slots. Such 'seaside arcane' machines – mechanical or electric – typically had three reels and a single payline. The payline was the central line across the playing screen.
Slots in Las Vegas used to be the same until the advent of video slots, where the action took place on a TV monitor. Enhanced by computer chips, such slots were able to add extra features (expanding from three reels to five, for a start off) to make them more entertaining.
Online slots via desktop sites and casino mobile apps have evolved a little from video slots but many elements survive and remain important in online slots. Below are a few slotting features you should be completely familiar with.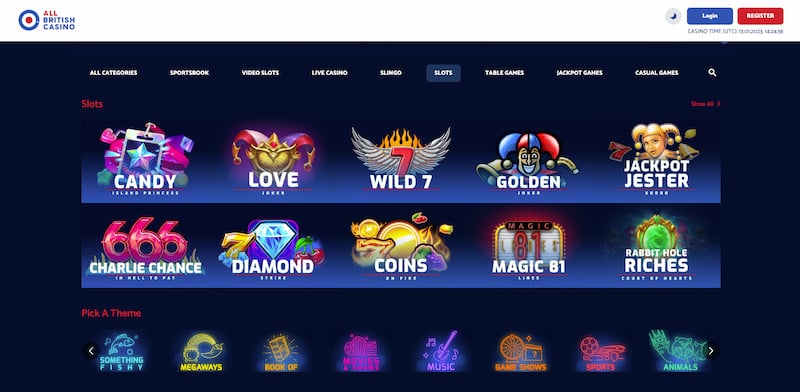 Wilds
Wilds are special symbols that can be used to replace any other symbols should, by doing so, a winning combination be the result. Wilds are often winning combinations on their own too. One thing to note, if on a payline the wilds create multiple winning combos, only the highest-paying combo will count.
Scatters
Identical symbols usually have to land on a payline to create a win. Scatters can appear anywhere on the playing screen to trigger rewards. Usually, the more scatters you land, the higher the prize. Scatters are usually used to trigger bonus games too.
Multipliers
Multipliers may appear on symbols or as separate entities external to the main playing grid. For example, if you have winning combo and one of the symbols has a 'x3' multiplier on it, then that value of that winning combo will be tripled. If you have multiple multipliers on a winning combo then sometimes the multipliers will be combined, and sometimes only the biggest multiplier will count – it depends on the game rules.
Multipliers that are external to the playing grid are usually triggered by a winning combo and then increase in value for each successive winning combo that is landed. Once a non-winning spin is encountered, the multiplier will reset back to its default value.
Free Spins
Here we are not talking about online casino bonuses, but free spins which are a feature in most games. You usually have to land a specific combo or trigger a feature in order to be awarded free spins. Free spins are just spins of the slot that you do not have to pay for. They should have the same value of your current coin and bet size.
In some games you can trigger the award of free spins during free spins, and in others cannot – consult the game's instruction pages.
Progressive Jackpots
These types of jackpots are the biggest jackpots in slotland. They are built up by the players themselves – each spin of a specific slot via any online casino will add a tiny amount to the jackpot. This jackpot builds and builds until finally, it is won.
The key to learning how to play progressive slots is to understand that it's only rare symbols or circumstances will trigger a progressive jackpot. Some jackpots will only ever pay out every few months or so, meaning the jackpot is huge, well into the millions.
The actually longest gap between progressive jackpot wins is held by an IRL slot, Lion's Share in Las Vegas, which did not payout its $2.4m jackpot for 20 years!
Bonus Rounds
A bonus round is something that has only been possible since the advent of video slots. They are typically games where the rows and reels are replaced by something completely different.
Not all slots have side games but all side games are in some way unique, although they may have similar mechanics. A semi-rare combination of symbols will trigger a side game, and you will usually gain a decent amount of benefit from its appearance.
Casino Slot Mechanics
A casino slot is made up of a number of different aspects that all work together to create the full slotting experience. While such mechanics are based on mechanical slots, the advent of technology has upped the game when it comes to video slots considerably. Below we get into the main mechanics you will need to become familiar with if you are hoping to play slots and win.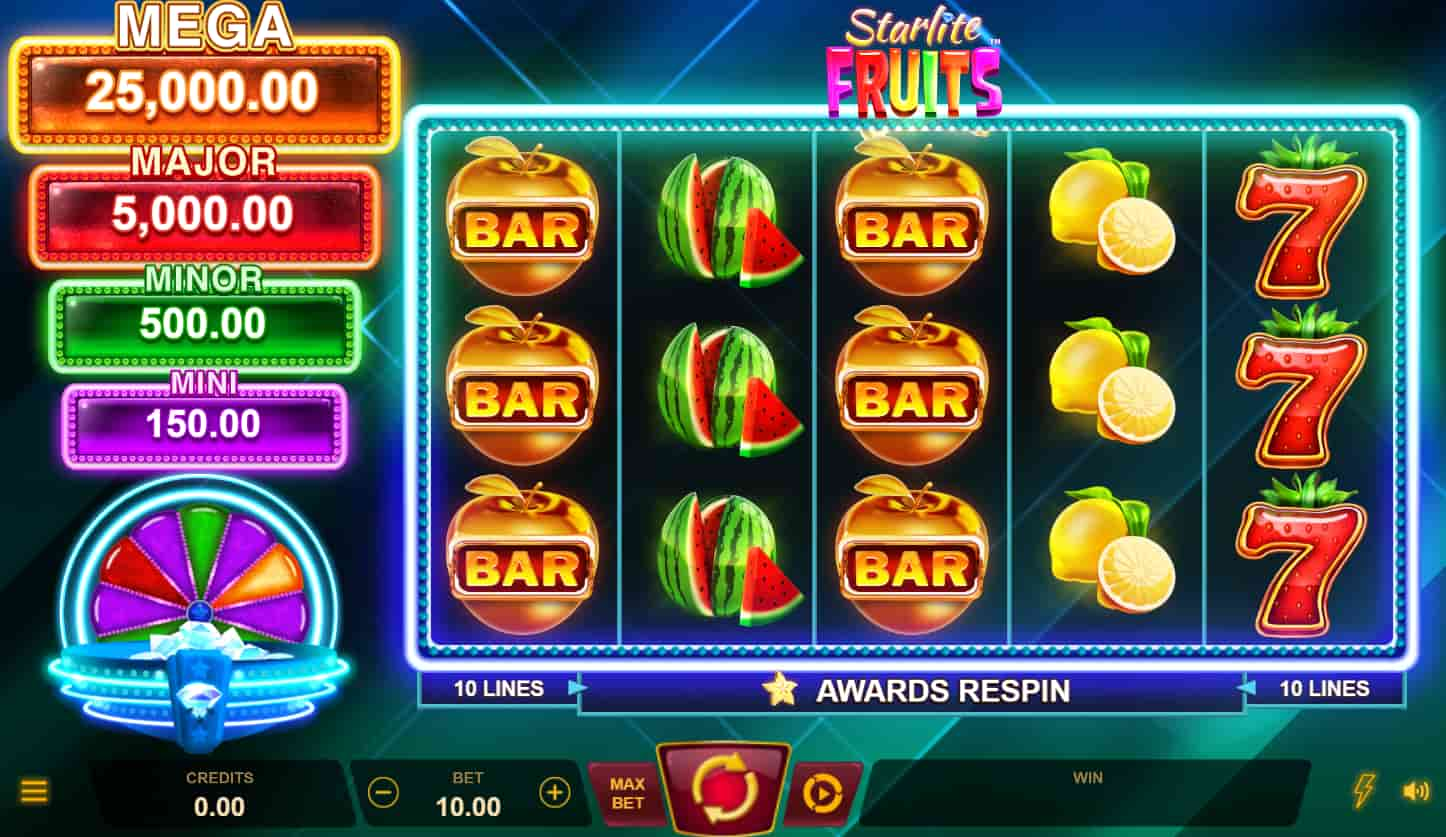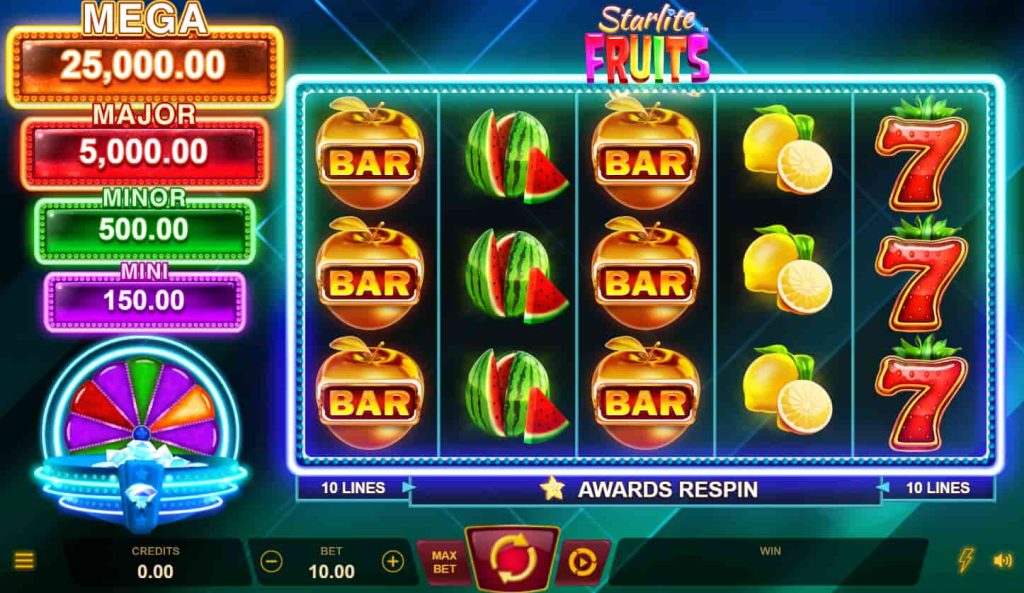 Reels
With mechanical slots, reels are the cylinders that rotate when you trigger a spin. Reels with online slots are based on such cylinders, although the appearances of symbols is completely random and not in a set pattern.
'Classic' video slots tend to have three reels, while video slots have five. A few slots (in particular Megaways slots) have six reels, but very few have more than that.
Rows
The rows across the reels. Typically, a five-reel slot will have five rows. If a slot extends to six reels, it may have four rows. The rows make up the playing grid and with video slots, and all rows on the grid are important, not just the central one.
Payout Tables
The payout table displays what you win by landing winning symbol combinations. The value of your wins will be tied to the number of coins you are wagering with, so will be in 'coin value' as opposed to monetary. This may sound complicated, but it really isn't once you get used to it.
The payout table should also have details concerning any special features or rules that you need to be aware of.
Paylines
Us Brits are accustomed to the single payline being the winning one – the central line across the paying screen. Video slots can have many more paylines, all different combinations in all kinds of pattern.
The best slots have 'all ways pay' which means any possible combination of identical symbols across the screen is valid. If a slot has five reels and three rows, this means there are 3x3x3x3x3 = 243 possible paylines.
Symbols
Each slot will have its own set of symbols, although across the slotting realm common symbols (such as playing card values from 9 to ace) can be found.
Winning at slots is just a case of landing a minimum number of symbols (usually three) in sequence on a payline, usually from the left-hand reel onwards.
Slot Controls Explained
Playing an online slot is not complicated as it usually means hitting a spin button repeatedly. Here we have a quick look at the type of slot controls you can expect when playing online video slots in the UK.

Above you can see the controls from a version of NetEnt's popular Starburst. Let's go through the main controls, left to right.
Lines – the number of lines you wish to have in play. In some slots you can choose the lines you want to play, and which ones you don't. In most slots though, you do not get this choice. Your total bet is lines x level x coin size.
Level – the level you want to play at, which will determine your stake and the magnitude of any wins. The higher the level, the higher your bet, and the higher any wins.
Autoplay – spin the reels without repeatedly hitting the spin button. This feature has now been made illegal by the UKGC, but we thought we'd include it here for old times sake.
Spin – hit this to set the reels in motion.
Coin value – unlike real-life slot machines which have a fixed 'cost per spin', you can usually set your own coin value. Of course, the bigger your coin value, the bigger any wins.
Lets now move down to the smaller tool bar at the bottom.
Wrench – this will allow you to adjust the settings for the game.
Speaker – toggle the game's sounds off and on.
Question Mark – this will give you access to the game's help files.
Auto – another way of turning autoplay on, now banned by the UKGC.
How to Choose the Best Online Slot
Choosing which slot to play is basically a matter of personal choice. Do you want a 'classic' slot (three reels) or a video slot? Do you want a complicated slot with plenty of side games, scatters, wilds and other features? Do you want the chance to win often for small gains, or win less frequently for larger gains? Do you want the chance to win an incredible jackpot?
As there are 1,000s of slots available, starting from scratch is an impossible task! It's our aim to start you out on the best footing possible, and we have selected ten very popular slots that we think you should check out. These are our favourite slots, and we have rated them based on a number of criteria that should help you make the right selection for you.
| | | | | | |
| --- | --- | --- | --- | --- | --- |
| Slot | Developer | RTP (%) | Volatility | Complexity | Jackpot |
| Starburst | NetEnt | 96.1 | Low | Simple | 200k x bet |
| Book of Dead | Play'n GO | 96.2 | Medium/High | Medium | 250k x bet |
| Dead or Alive 2 | NetEnt | 96.8 | Very High | Medium | 250k x bet |
| Reactoonz | Play'n GO | 96.5 | High | Medium | 4,570 x bet |
| Jokerizer | Yggdrasil | 98.0 | Extreme | Simple | 6k x bet |
| Gonzo's Quest | NetEnt | 96.0 | Very High | Medium | 2.5k x bet |
| Immortal Romance | Microgaming | 96.9 | Very High | Complex | 1.5k x bet |
| The Dog House Megaways | Pragmatic Play | 96.5 | Medium | Medium | 12.3k x bet |
| Fluffy Favourites | Eyecon | 95.4 | High | Simple | 15k x bet |
| Mega Moolah | Microgaming | 94.0 | Low | Simple | Progressive |
The RTP (return to player) is a measure of a slots generosity. Without getting into the complications, if you play a slot with a high RTP, your money is likely to last longer than if you play a slot with a low RTP.
Volatility describes how a slot pays out. If a slot has high volatility it means it doesn't pay out all that often, but when it does pay out it's a payout worth winning. If a slot has low volatility, it pays out often, but the payouts are generally relatively small.
How to Play Casino Slots Effectively
You've probably seen posts all around the internet saying 'how to play slots and win' but, as you can possibly imagine, they should all be ignored. The spinning of the reels is random, (almost) completely random and totally random. Did we mention it was random? There are no secret sequences, hacks or viruses you can inject in order to enhance your chances of winning. The slot does not even 'run' on your device – the spins take place on a central, secure server and then the results are sent to your software client.
Betting systems, such as the martingale strategy (double your stake when you lose, go back to your base stake when you win) should be ignored too. They don't work, and if they did work, the people who created them would be very hush-hush about them.
So, as there is no guaranteed way to play slots and win, here are our tips on how to play casino slots effectively.
Find the slots you like – there are many hundreds of slots out there, and when it comes to learning how to play online slots, choose the slotting niche that appeals to you the most. You might like simple slots, or slots with lots of features, or slots with avalanche reels, or cluster pays slots … with a little bit of experience you'll find your favourite type.
View playing slot games as entertainment – you are as likely to get rich playing slots as you are buying lotteries tickets – someone has to win, and it might be you, but it probably won't be. Because online slots have high RTPs, even a tenner at 10 pence a spin should keep you in slotting business for a while. Enjoy your time playing slots but recognise it for what it is – entertainment, and not a 'get rich quick scheme'.
Make the most of free spins – plenty of online casinos offer you free spins, both as a welcome bonus and as ongoing bonuses. We never recommend that you turn your nose up at free spins of course! Free spins may allow you to try a slot that you've never played before at no cost to yourself.
Pick the right slots – as there are thousands of slots available, it can be tough to pick quality slots from awful ones (and there are hundreds of awful ones, as you might imagine). One easy method is to check a slot's RTP. We think that slots with RTPs around or above 96 percent should we worthy of your consideration.
Slot Play Bankroll Management
Brits love to gamble – did you know that around 45 million people gamble at least once per week, every week? Keeping yourself free of excessive losses is very important when you gamble, and one of the ways you can do this is via successful bankroll management.
Bankroll management is very important when it comes to slots play, as the reels spin fast – faster than the spin of a roulette wheel or the play of a blackjack hand. Hit a bad run on a slots and even a tenner could be gone in less than a minute.
Happily, managing a slots budget when learning how to play slots and win is very easy if you stick to just three rules:
Rule #1:
Work out how much money you are willing to lose in a slot-playing session, and divide it by one hundred. This is your cost-per-spin.
Rule #2:
Once your slot play bankroll is gone, it's gone. End your session and go and do something else that's not gambling.
Rule #3:
If you are fortunate enough to double your slot play bankroll when playing (and it can happen – we have experience of this), stop playing. Either use your winnings to fund your next slot playing session, or withdraw them and spend them on something else.
These rules will see you manage your slot play bankroll effectively, and protect you from the perils of gambling problems. Speaking of which …
Responsible Slots Gambling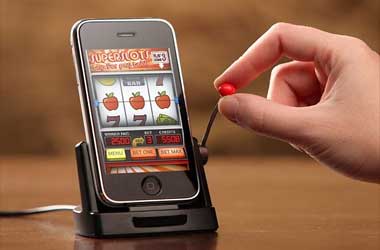 We all know that gambling can be addictive. The United Kingdom Gambling Commission was set up to regulate gambling in the UK, and constantly monitors the current gambling climate in the country. It also publishes reviews and recommendations, the latest one being in April 2023.
Responsible gambling when playing slot games comes down to the management of your time and money. We've had already discussed money management, so how do you manage your time?
It is practically the same – set a time period and stick to it. When that time is up, no matter how much money you have left, quit playing and do something else. There are tools on most online casino sites now where you can set up 'reality checks' – pop up windows that appear when the set period you have decided upon is up. It can be easy to 'lose yourself' when playing slots, so use these tools to help you keep track of time.
Slot Terminology
The important terms you need to know as you learn how to play slots.
| | |
| --- | --- |
| Term | Definition |
| Autoplay | A setting that allows the reels to spin automatically. Now banned in the UK by the UKGC. |
| All Ways Pay | A slot without paylines. All possible symbol combinations are valid. |
| Bet | Your total stake when you set the reels in motion. |
| Bet-per-line | Your coin size (then multiplied by the number of lines you have in play). |
| Bonus feature | A side game that typically, is not based on spinning reels |
| Buy a feature | Buying a special feature of a slot (such as free spin) instead of waiting for it to happen due to gameplay. Banned in the UK by the UKGC. |
| Cascading reels | A slot function where symbols forming part of a win fall off the screen and are replaced by new ones, possibly triggered new wins. May also be called avalanche reels. |
| Classic slot | Usually a slot with three reels and a single payline. |
| Expanding wilds | Wild symbols that expand to cover the whole reel when they land. |
| Gamble feature | The ability to gamble a win, usually on a Evens (i.e. heads or tails) basis. Now banned in the UK by the UKGC. |
| Hit frequency | The percentage rate of how often a slot triggers a win. A slot with a 25% hit frequency triggers a win every four spins. |
| Jackpot | The highest payout available via a slot. |
| Megaways | A concept created by Big Time Gaming where each reel (usually six) can land with between 2 and 7 symbols, creating immense numbers of paylines. |
| Multiplier | A feature where all wins are doubled, tripled etc while the multiplier feature is in play. |
| Nudge | The ability to move a reel up or down one symbol. Not really found with many online slots, but common with IRL slots. |
| Payline | A line in which matching symbols trigger a win. Slots can have between one and many thousands of paylines. |
| Pay table | Information screen detailing the payouts of winning symbol combinations. |
| Pokies | The Aussie name for slots, derived from 'poker machines'. |
| Progressive jackpot | A slot with a jackpot built by players. A progressive jackpot can reach over £1m and is triggered by some rare factor. |
| Reel | A column of symbols. |
| Row | A row of symbols. |
| RTP | Return to player. A theoretical measure of how 'generous' a slot is. |
| RNG | Random number generator. Computer software that creates pseudo random numbers (computers cannot create genuinely random numbers). |
| Scatter | A symbol that can appear anywhere on the reels to trigger a win. |
| Slot tournament | A 'tournament' where the player who wins the most from a slot or slots during a set time period receives a prize. |
| Volatility | Also called variance. Describes whether a slot pays often but in small amounts, or less often but larger amounts. |
| Wager | Another term for bet. |
| Wild | A symbol that can substitute for other symbols to create wins. Wilds can also trigger wins in their own right. |
FAQs
How can I learn to play progressive slots?
What's the best way of learning how to play Megaways slots?
Can I play slots for free before I learn how to play online slots for real money?
What's the guaranteed way how to play slots and win?
Why do online slots have five reels? UK fruit machines usually have three!
Was this article helpful?