Matched betting is a highly popular strategy amongst experienced punters. If practiced correctly, it should always deliver a long-term profit. The main challenge, however, is that it relies heavily on welcome offers. Once you've registered accounts with all the major bookmakers, and used up their welcome offers, the whole system can run out of steam pretty quickly. That's where matched betting reload offers come in. These promotions enable you to keep on rolling with your matched betting. They're targeted at existing customers, rather than newcomers, and can continue to deliver rewards over the long haul.
In this article, you'll learn everything you need to know about matched betting reload offers. I'll cover exactly what they involve, what the various types are, and the best places to find them. Let's get started. 
Top 5 UK Bookmakers for Matched Betting Reload Bonuses
Bookmaker
Welcome Bonus
Reload Offers
Claim Your Bonus
What are Matched Betting Reload Offers?
I've previously given a full and detailed explanation of exactly what matched betting is. In short, it involves backing both sides of a two outcome wager to lock in a guaranteed profit. Doing so requires calculating your stakes correctly, and finding the right odds. Crucially though, it also requires using free bets. 
Welcome offers are the most common way to get those free bets on a sportsbook. A typical example would be spending £10 of real money, and getting £30 in free bets in return. Subsequently using a free bet as your stake for one half of a matched bet is what tips the scales in your favour, and makes you a profit overall. 
Many matched bettors encounter the same problem. Everything starts off smoothly. They sign up with a whole range of sportsbooks, trigger their welcome offers, use the free bets for their matched betting, and make a couple of nice monthly profits. Once those welcome offers run out, however, they're stuck. 
Matched betting reload offers are the solution to this issue. 'Reload offers' is a term that basically means ongoing promotions. As opposed to sign up offers, they're created for existing customers. Matched betting reload offers are usually ones which give you free bet tokens, which you can then use on your matched bets. Other types – which may inflate your odds, or give you early payouts – also help out with a matched betting strategy. 
Looking For Betting Promo Codes?
We have you covered. We've handpicked the best betting promo codes this month – tried and tested.

Types of Matched Betting Reload Offers
Now that you know what matched betting reload offers are, let's take a look at the most common types. While sportsbooks naturally like to pretend their promotions are unique, in reality they generally fall into a few similar categories!  A reasonable number of those categories qualify as matched betting reload offers, which give you free bets. Here are some of the best ones, which I'd definitely recommend targeting. 
Free Bet Clubs
These are easily one of the most consistent and straightforward ways to get free bets. They usually let you do so every single week, qualifying these as excellent long-term matched betting reload offers. Typically, you will need to place a certain number of bets each week to qualify. At Betway, for example, you must place at least £25 on trebles and accumulators between 00:00 Saturday and 23:59 Friday. Do so, and you get two £5 free bets. 
Most free bet clubs follow a similar format. If you're following a matched betting strategy, then – after getting your tokens – they can be spent on the sportsbook side of your matched bets. 
Football Money Back Offers
Football is the most popular online betting sport, and there are plenty of matched betting reload offers available for it. A classic example is 'Early Payout', which you can get from sportsbooks like Bet365. Rather than needing to fully 'win' a qualifying bet, these special offers pay you out when you hit a certain threshold. You might bet on a team to win for example, and – if they go up by two goals at any point – your wager automatically comes in, whatever happens after that. 
'Bore Draw' money back offers are also common. With these, if you bet on a team to win but the game finishes 0-0, your stake will be refunded. 
All such promotions are excellent matched betting reload offers, even if they don't always dish out free bets. That's because they can actually result in you either 'winning' both parts of your matched bet, or at least getting your stake refunded for the 'losing' part of the wager. 
Horse Racing Refunds
Refunds on horse races won't help you win your matched bets, but they can help you recover some of your stakes. In a long-term betting strategy, that is still very valuable over the long-haul.
Perhaps the most famous version is 'Non Runner No Bet', which removes one of the biggest frustrations in horse racing betting. With this in place, if your chosen runner doesn't actually start the race for any reason, your entire stake will be refunded. These types of offers are commonly provided throughout major festivals like Cheltenham or the Grand National. 
Accumulator Offers
I wouldn't necessarily recommend trying to build accas into your matched betting. It makes things a whole lot more complicated. You can, however, use acca offers to help your matched betting. Perhaps the best offer type to target here is 'Acca Insurance'. With this, if all the legs of your acca except one hit, your entire stake will still get refunded. This will usually come as a free bet token, which – naturally – can then be used for a matched bet.
Price Boosts
Matched betting often relies on small margins, based on slight differences between the odds on a sportsbook and the lay odds on a betting exchange like Betfair. Price boosts tip the scales significantly in your favour. 
Many top bookmakers dish these out now on a daily basis. As the name suggests, you can use them to boost the price on a market of your choosing. Doing so is simple. You just find the sportsbook half of your matched bet, add it to your betslip, and add a price boost. The odds will increase, and – if that half of your bet comes in, rather than the lay bet – you'll make a greater profit. 
Understanding the T's & C's of Matched Betting Reload Offers
All betting promotions come with terms and conditions attached, and it's no different with matched betting reload offers. In order to trigger the offer as planned, it's imperative to read and understand these in advance, before you spend any actual money. 
I'd recommend doing this for every promotion, as each one comes with its own stipulations. That said, these are some of the most common T's & C's.
Market Restrictions

There can be two parts to these conditions. Firstly, the sports which are eligible for the offer. If it has 'football' or 'horse racing' in the name, that's obviously a clue. But other matched betting reload offers sound like they apply to everything, while – in reality – they can only be used for a few sports. Some can only be used on certain competitions, like the Premier League.   
Secondly, the bet types which are eligible. An offer might only be available on singles, or multiples. A football deal might only apply to Match Result bets. Elsewhere, more unusual bet types – like 'system bets' – are generally ineligible for most offers. 
Minimum Odds
This is another extremely common stipulation when triggering matched betting reload offers. Quite simply, you must usually place your qualifying wagers at certain odds or higher. If the offer applies to multiples bets (like Acca Insurance), check whether there are separate minimum requirements per selection and for the whole acca.

Expiry Dates
Free bet tokens are one of the most valuable things you can gain from matched betting reload offers. They also, however, come with a few T's & C's. Occasionally they'll have their own market restrictions and minimum odds. But free bets will always have an expiry date, which is usually seven days. If you don't use the free bet within seven days, the token simply disappears, never to be seen again! 
How to Find Reload Offers
The hard way to find matched betting reload offers is to do all the research yourself. This involves heading to the websites or mobile apps of every bookmaker you've signed up with, and checking out their promotions page for any changes. Given how quickly these promotions can change, you'd probably need to do this once per week if you were serious about your matched betting. 
The easy way is to simply use a website that does all the hard work for you. You've got plenty of options in that department, but I'd strongly recommend killing two birds with one stone here, and signing up with a dedicated matched betting site. 
OddsMonkey is arguably your best all-round solution. It comes with a Daily Offer Calendar feature, which collects all the most relevant promotions, presents them in a clear way, and even explains precisely how to trigger them. All you need to do is pick the matched betting reload offers you like best, then simply follow OddsMonkey's guide on profiting from them. Profit Accumulator is another great site providing a similar service. 
Top 5 Betting Sites for Matched Betting Reload Offers 
Matched betting reload offers are relatively rare to find on betting exchanges. By contrast, almost every top sportsbook should have at least a deal or two which fall into this category. I've presented the very best of the best below, in no particular order. If you're serious about getting into matched betting, I'd recommend starting with one of these bookies. 
The UK's leading real-world casino provider also provides an excellent online experience for sports betting fans, plus a great welcome bonus.

The bonus is smaller than most (£50) but what sets it apart are the wagering expectations, set at a super-loose 5 times over. The bonus amount actually comes in three parts – a matched bonus up to £20, a £10 bonus for classic slots or the live casino, and a £20 bonus to use at any of the UK's many real-world Grosvenor casinos. Just sign up with Grosvenor Sport and make your first deposit just £20 and all this bonus goodness is yours.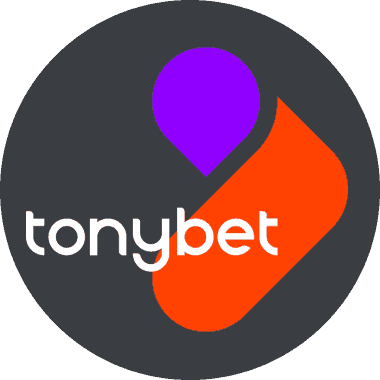 The TonyBet site has fast become a firm favourite with many sports bettors, and their bonus has become something of a favourite too. Just sign up to the site and you could find yourself betting with £50 extra of bonus betting cash.
If you use the promo code 'TONY50' and then make a minimum deposit of £20, you need to wager your deposit ten times over at odds of 1.65. Once you have done this, TonyBet will add the bonus cash to your account, matching the original deposit amount up to £50. You then need to only wager this once over at odds of 1.65 before it is transfered to your cash account.
QuinnBet are another relative newcomer to the world of online betting but they've been delighting all of their customers with the usability of their site, and their triple whammy of a welcome offer.
Use the promo code 'BET' when you open your QuinnBet account and you'll immediately get a free quid bet – no deposit required! Once you start placing those bets QuinnBet will give you 50% back on all your losses on your first day with them up to £25 (of, if you'd prefer, a guaranteed £5 free bet). You also get 50 free spins at the QuinnCasino on Grand Spinn. Register at QuinnBet to get this triple bonus, but check the offer's T&Cs first.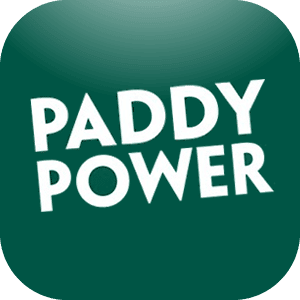 The Paddy Power '£10 Risk-Free First Bet' welcome bonus won't necessarily interest matched bettors, but there are plenty of ongoing matched betting offers. 'Paddy's Reward Club' is definitely the most eye-catching example. Place five bets of £5 or more in a given week, and you'll be given a £5 free bet, plus a 'Power Up' odds boost. Up those stakes to £10 per bet, and you'll get a £10 free bet instead. 
Elsewhere, Paddy Power also has Acca Insurance, an Early Payout deal for football matches, and a Money Back offer for greyhound racing, all of which pay out in free bets.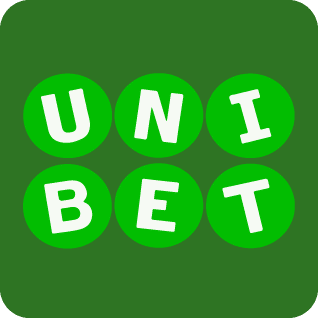 Despite being around since 1997, Unibet haven't quite achieved the brand recognition of some of the other bookmakers I've listed here. Don't let this put you off, though. Unibet ticks every major box which a premium bookie should, and – crucially – has several matched betting reload offers available. 
Leading the way here is the welcome offer, which refunds a losing first wager of up to £40 as a free bet. Thereafter, you can use the In-Play Free Bet Club to get a new £10 in-play free bet every week, if you place five bets of £10 or more. You can get up to £150 in further free bets by using the 'Refer A Friend' promo. Finally, Price Boosts and Super Boosts are available, both of which give you inflated odds.
Summary
If you've had a successful first shot at matched betting, but have now completely run out of juice, matched betting reload offers are the perfect way to get things moving again. They'll help to consistently provide you with free bets, which are the fuel which drives the matched betting engine. They can help you in other ways too, such as by boosting your odds, which can also make a big difference to the long-term health of your bankroll. 
Alternatively, if you're just getting started with this type of wagering, I'd recommend building matched betting reload offers into your strategy immediately. Simply check out the bookies recommended above, sign up with a site like OddsMonkey or Profit Accumulator, target the promotion types listed earlier in the article, and enjoy!
FAQ 
What are matched betting reload offers?
Ongoing promotions which help with your long-term matched betting. Most commonly, they do this by giving you free bets. Price boosts are another common method, though.
What is the best matched betting service?
OddsMonkey is a truly excellent service. Along with a range of other matched betting features, it keeps you up to date with all the latest matched betting reload offers. Profit Accumulator is another good option.
Can casino offers help with matched betting?
Sometimes, yes. Most casino promotions will offer free spins or similar rewards, which are irrelevant here. Some, though, do provide you with free sports bets.
What is the best sportsbook for matched betting reload offers?
William Hill, Paddy Power, and Bet365 both offer a good selection of these deals. Betway and Unibet also have Free Bet Clubs, which can net you a new free bet each week.
What are the best kinds of matched betting reload offers?
Any which give you a free bet! Free bets are an important part of tipping the matched betting scales in your favour. If you're interested in this strategy, you should target these deals whenever possible.