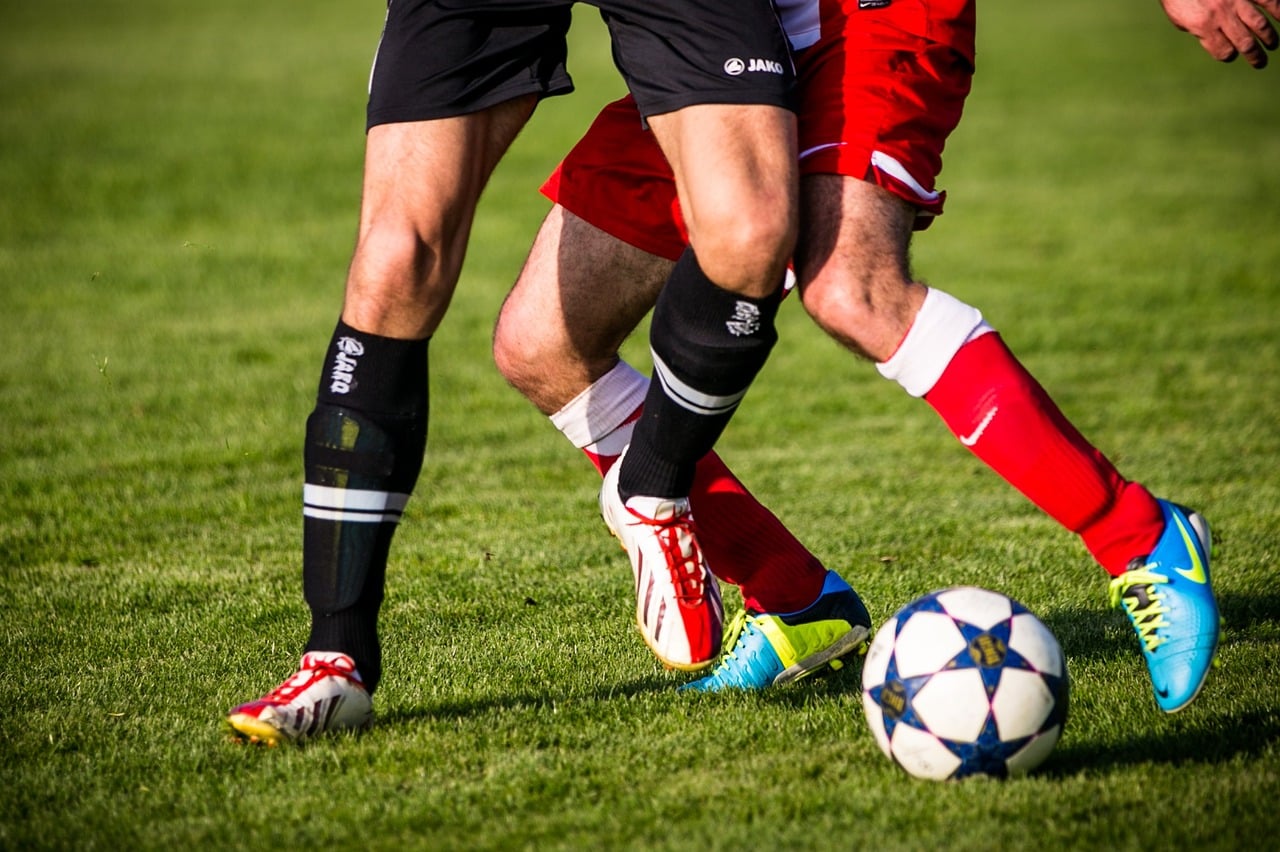 There are few football managers in the world as polarizing as Jose Mourinho. But love or hate him, there's no denying he has left an indelible mark on the game. Safebettingsites.com reports that he is the only tactician with a 100% win rate in the finals of European competitions.
According to Safebettingsites' sports pundit Edith Reads, Mourinho's man-management skills are critical to his success. He has a reputation for being a tough taskmaster. But his players also speak highly of his ability to communicate effectively and build strong relationships with them. 
Edith adds that Mourinho's ability to get the best out of his players has been central to his successes. She explained:
"Mourinho's 100% win rate in European tournaments points to his ability to inspire and galvanize his teams. It showcases his unparalleled knack for devising winning strategies and creating a winning mentality within his squads."
Jose Mourinho's European Triumphs
Mourinho's first taste of continental success was with FC Porto in the 2002/2003 EUFA Cup Final against Celtic FC. The Portuguese side pipped the Scottish outfit 3-2 courtesy of a Derlei brace and a Dmitri Alenichev strike.
He would follow up that win by lifting the UEFA Champions League (UCL) trophy in 2003/2004 with Porto still. Defying the odds, Porto defeated illustrious opponents like Manchester United and Lyon before a memorable victory over AS Monaco in the final. 
Mourinho replicated that feat with Inter Milan in the 2009/2010 UCL campaign. Inter's triumph over a stellar Bayern Munich in the final showcased Mourinho's tactical brilliance sealing his legacy as a master of European football.
Another feather in his cap came from the 2016/2017 UEFA Europa League triumph with Manchester United, ending the team's decade-long draught of continental glory. He would be at it again in 2021/2022 after his Roma side beat Feyenoord to clinch the inaugural edition of the UEFA Europa Conference League.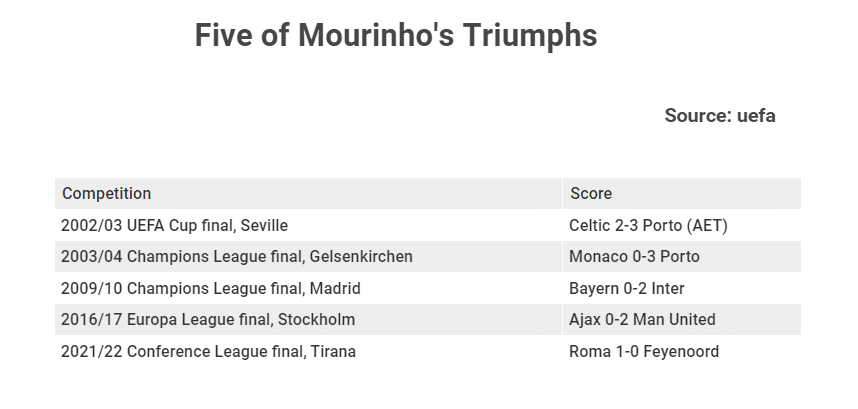 The Journey of the Special One
Jose Mourinho's journey to becoming a top-flight manager began with a humble stint as an interpreter for the late Sir Bobby Robson at Sporting CP. From there, he moved on to work with Robson at Barcelona, where he was exposed to the best of European football. 
It was during this time that Mourinho first developed his love for the tactical side of the game. Robson recognized Mourinho's potential and gave him more responsibility, allowing him to assist in team selection and tactical planning.
 Mourinho soaked up everything he could from the legendary manager and developed his ideas about the game. From the outset, he exuded confidence and charisma that captivated players and fans alike. His coaching style emphasizes pragmatism, defensive solidity, and astute game management. 
Consequently, his teams are often organized, disciplined, and tactically versatile. He also emphasizes the importance of unity within the squad, instilling belief and resilience in his players.
Was this article helpful?