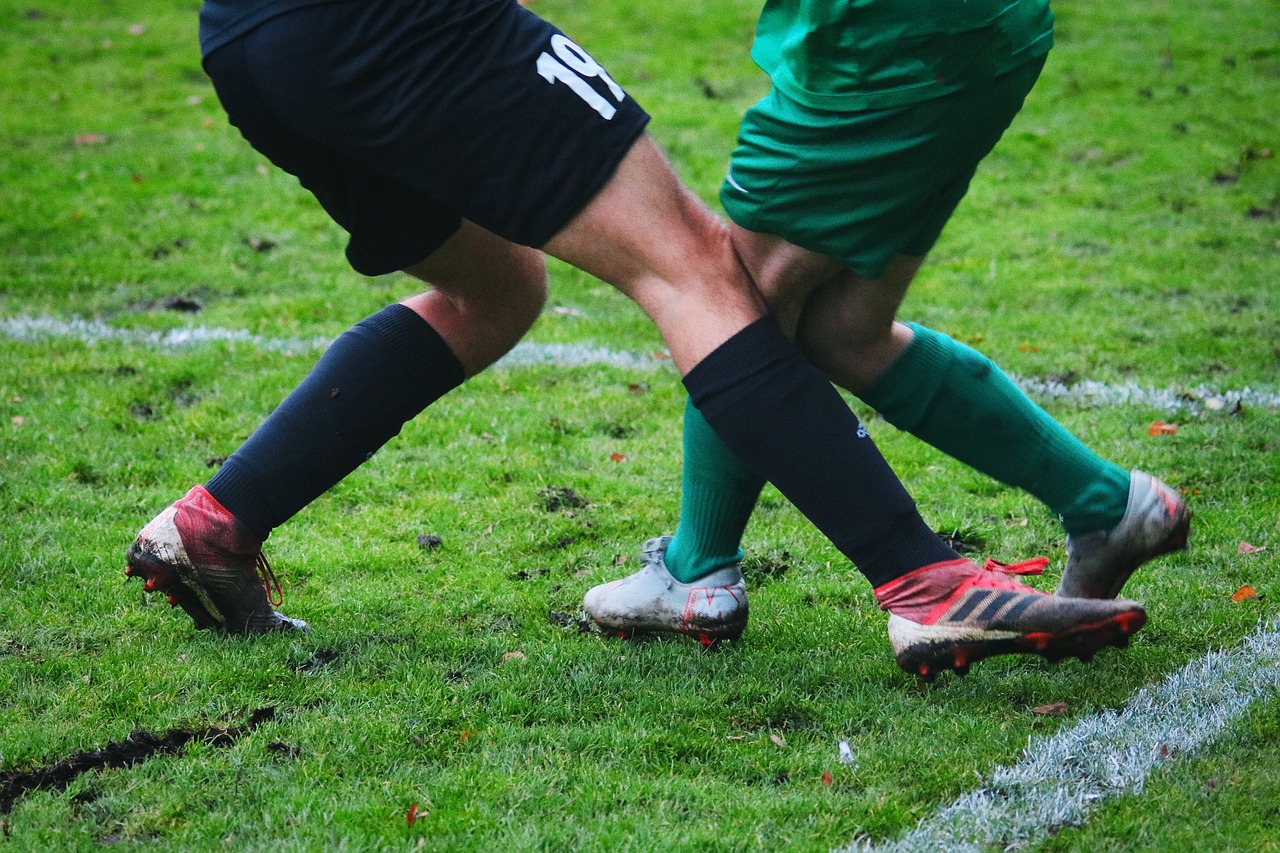 Samuel Umtiti was once regarded as one of the best center-backs in the world. He had everything a modern defender needed: pace, strength, aerial ability, composure, and ball-playing skills. He was a key player for Barcelona and France, winning the La Liga title and the World Cup in 2018.
Umtiti's on-field prowess saw his value peak at a whopping €70 million between July and December 2018. However, things went downhill for him after that glorious summer. And according to a recent Safebettingsites.com report, the Frenchman's stock has plunged by 94% to stand at €4 million. That's the highest fall for any player in the top-5 leagues since January 2019.
Why Did Umtiti's Value Plunge?
Two factors explain how Umtiti went from being a world-class defender to a forgotten man. First, he has battled knee problems since he was 17, causing him lengthy layoffs and ultimately hindering his performance on returning. An arthroscopy on his left knee in his teenage years brought him complications that worsened in the lead-up to the 2018 World Cup.
"Against medical advice, Umtiti forewent surgery, opting for injections to help him play at the 2018 World Cup," explained Safebettingsites football pundit Edith Reads. "Those helped him cope with the pain enabling him to play in all but one France's seven games on their way to lifting the trophy. But that decision would prove costly to him as it aggravated his injury woes."
After the World Cup, the center-back struggled with knee pain and discomfort, missing most of the 2018-19 season. He only made 16 appearances for Barcelona that season, losing his place to Clement Lenglet, who had joined from Sevilla. To compound matters, he lost his status as France's first-choice center-back and had to compete with others for a spot alongside Raphael Varane.
Umtiti would have no respite from the troubling knee through most of the 2019-20 and 2020-21 seasons. He tried to salvage his Barcelona career with a November 2019 return but was a pale shadow of his former self. He looked slow, rusty, and vulnerable on the pitch. Unsurprisingly, his market value plummeted to a measly €2 million by December 2022.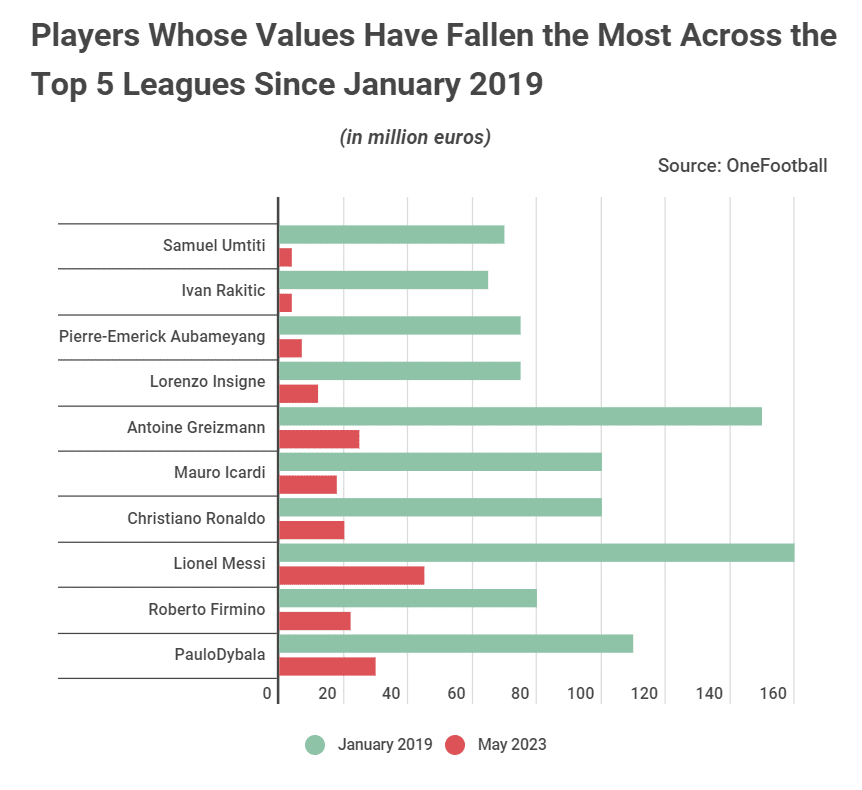 Messi Is Among Players Whose Values Have Crashed
Umtiti is among many players in the top-5 leagues to experience such a massive decline in value. Other notable players whose market values have declined significantly include Lionel Messi, Christiano Ronaldo, and Antoinne Greizman. Arguably the world's most talented footballer, Messi's valuation has nosedived 72% from €160M during his Barca days to the current €45M at PSG.
Likewise, Christiano Ronaldo's stock has tumbled 80% from his Juventus days to stand at the current €20M. France's and Atletico Madrid forward Antoine Greizman has also seen his worth drop by 835 from €150M to €25M. Rounding up the big names that have suffered similar fate are Mauro Icardi, Paulo Dybala, Pierre-Emeric Aubemayang, Lorenzo Insigne, Ivan Rakitic and Roberto Firmino.
While Umtiti's decline may be disheartening, it serves as a reminder of the dynamic nature of football and the need for players to prove their worth consistently. Whether Umtiti can reclaim his former value and resurrect his career remains uncertain. Credit to him, though, he seems to be getting back in his groove at US Lecce, which explains the impressive €2M upswing in his value.
Was this article helpful?