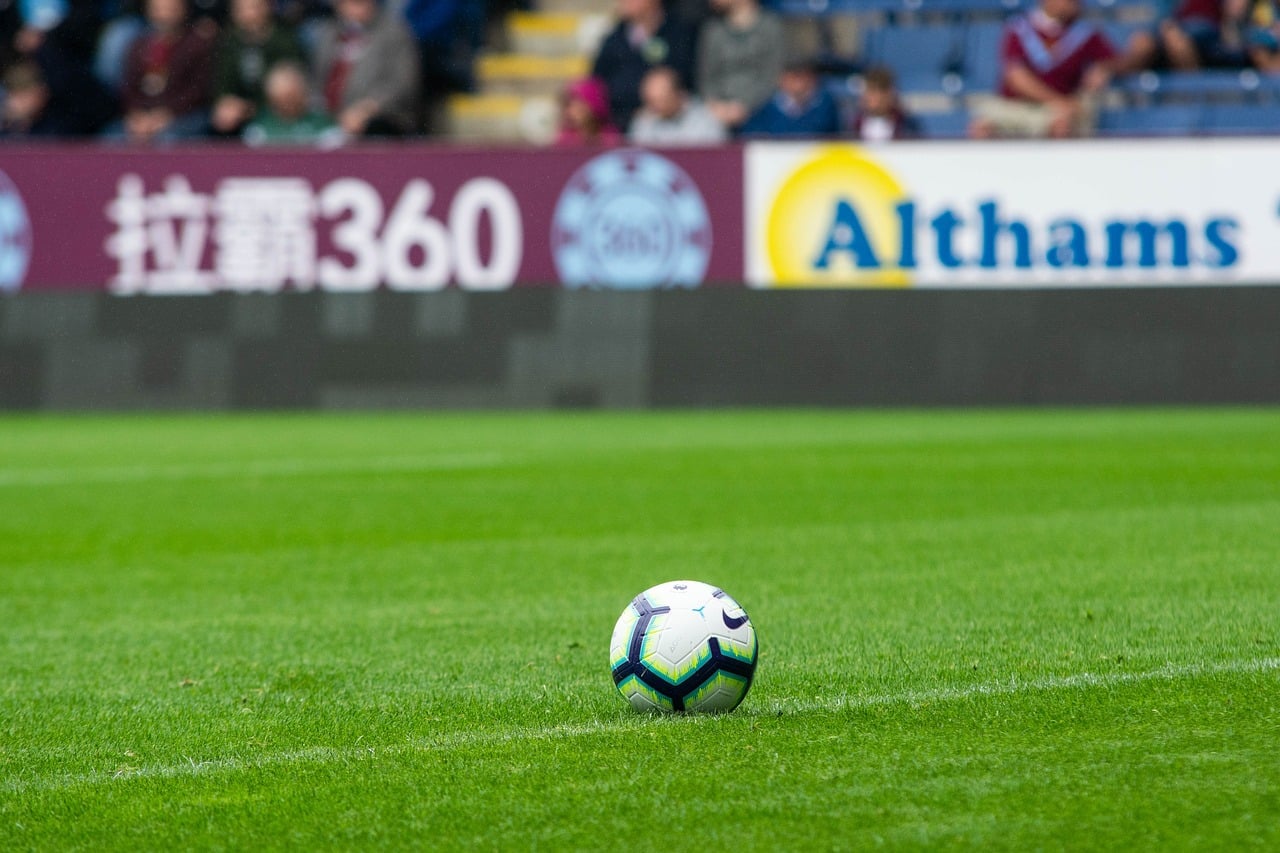 As the 2022/23 EPL season approaches its end, the managerial merry-go-round shows no signs of slowing down. Safebettingsites.com reports that Tottenham Hotspurs' recent firing of Cristian Stellini brought the number up to a record-breaking 14. That figure surpassed the previous record of 10, set in the 2021/22, 2017/18,  and 2013/14 seasons.
This unprecedented level of turnover highlights the intense pressure that EPL managers face in the rapidly evolving world of modern football. That has also come out through findings indicating that the average tenure of a Premier League manager has halved in the past decade. For instance, the BBC and The Independent put that figure at roughly two years, a dip from 2012 when it stood at about four years.
The EPL Manager's Position Is a High-Pressure One
The reasons for these sackings are complex and varied, ranging from poor team performance to disagreements with club owners and board members. The increasing frequency of managerial changes highlights the constant pressure for success in modern-day football in recent years. Here club owners and supporters demand results from the outset.
According to Safebettingsites' pundit, Edith Reads, "The pressure to achieve results is ever-growing, and sometimes, it's at the expense of long-term team-building. We got into a cycle where you win games, you're good, you lose games, you're gone. It just spiraled out of control."
Reads argues that a significant driver of the high EPL manager turnover is the financial investment that comes with premiership status. As clubs' expenditure increase, so do the demands for success on the pitch, making the manager the first line of sighting for poor results.
Additionally, Edith suggets, the intense nature of football in England contributes to these increased changes. There is an expectation of high performance in every game, and clubs that fail to achieve that tend to lose patience with their managers. The English press and media also play a role by exacerbating fan frustrations with their coverage of a team's poor form, putting immense pressure on managers to perform.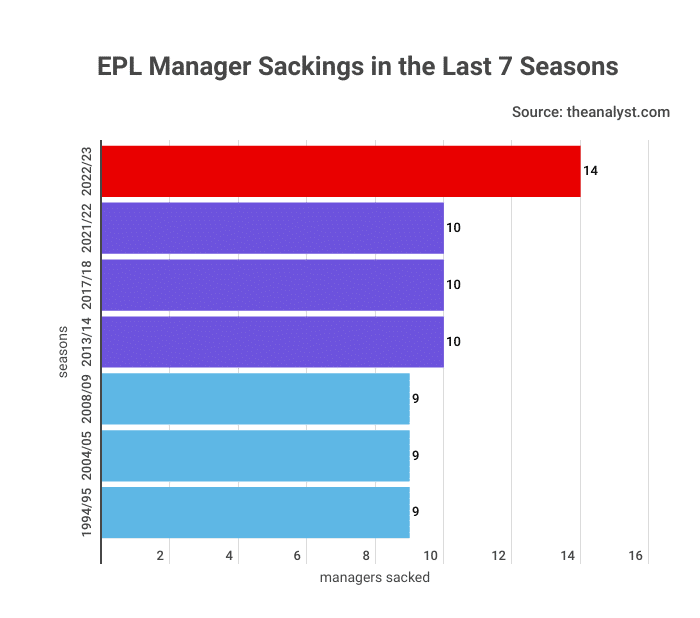 Is the EPL an Impatient League?
The lack of patience for success compared to other premier football leagues could be attributed to why the EPL experiences such a high level of turnover. Previously, many clubs gave managers time to rebuild and improve their teams. But now, there's increasing pressure on clubs to win silverware, qualify for European football, and avoid relegation.
Leicesters' immediate former manager, Brendan Rogers, has spoken of this sense of impatience. Speaking after Aston Villa relieved Steven Gerrard of his managerial responsibilities, he said, "It seems every day a manager loses his job or their job is under threat. I think stability and patience seems to be running out."
Another potential driver behind the trend may be the increasing power of social media and fan opinion, with club owners feeling more pressure than ever to respond to public sentiment and performative calls for change. This reactive approach has sometimes led to decisions that fail to address the underlying causes of poor club performance.
This situation is, however, not peculiar to the EPL. Football leagues worldwide experience almost similar turnover rates for their managers. However, the EPL's unique status as one of the world's most elite leagues has led to a greater focus on its managerial trends. And as EPL clubs seek to better their fortunes, it's difficult to see the trend of managerial turnover decreasing anytime soon.
Was this article helpful?