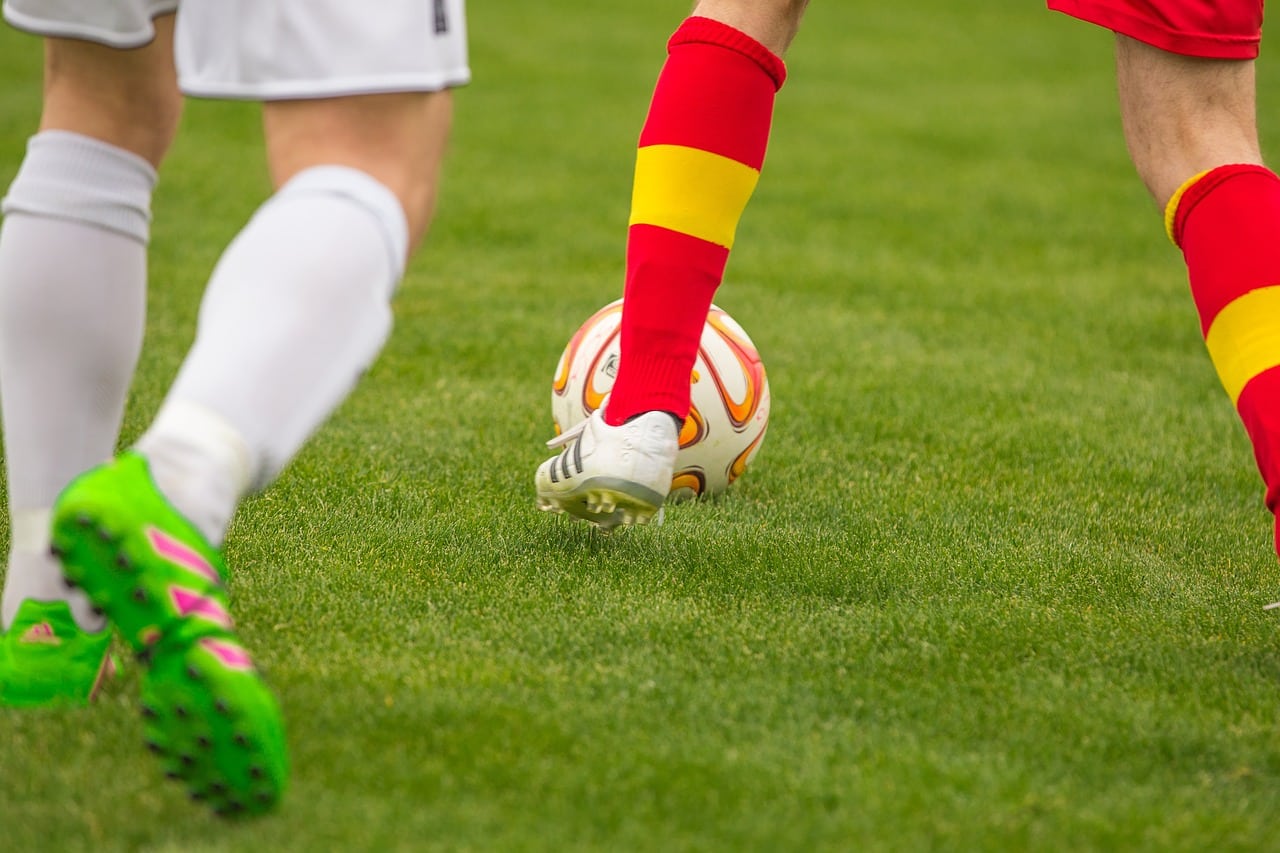 Victor Osimhen is one of the most talked about footballers globally. The Nigerian striker has caught the eye with his outstanding performance for Napoli in the 2022-23 season. And with that, his stock has risen considerably. Safebettingsites.com reports that Osimhen's valuation has jumped 43% since January 2023 to stand jaw-dropping €100M.
Safebettingsites' football pundit Edith Reads has been discussing Osimhen's rapid rise in transfer value. According to her, football is all about perception. If a player plays exceptionally well, his value will likely increase dramatically. As such, it's only natural that the frontman's value would rise, given his performances.
"Osimhen has been on fire this season, scoring 26 goals in 33 appearances for Napoli. His imperious form has been a major factor in Napoli's impressive run in Serie A, and, unsurprisingly, his market value has increased as a result."
Edith adds that Osimhen's impact goes beyond just goals; he's also proven to be a valuable team member in his work rate and link-up play. She explained, "Osimhen's overall contribution to the team has been invaluable. His ability to create chances and attract defenders has also allowed other players, such as Khvicha Kvaratskhelia, to thrive."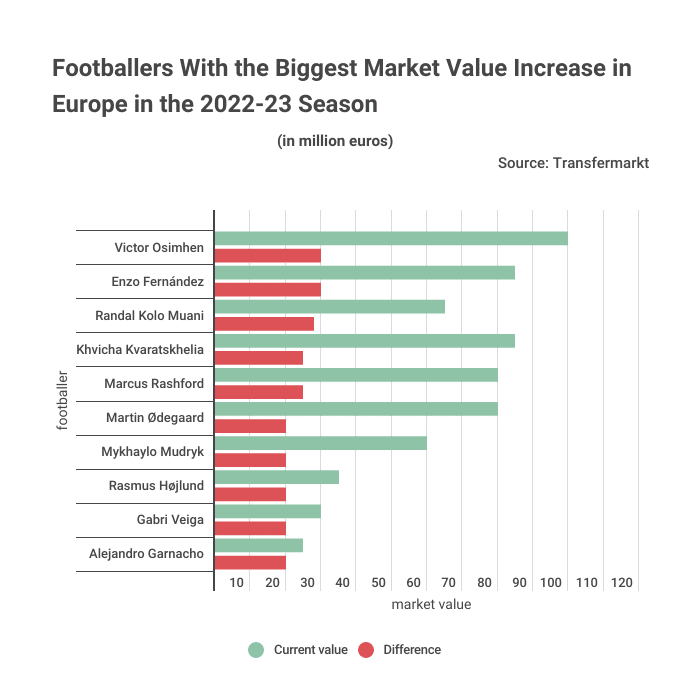 Napoli's €150M Osimhen Tag
But Osimhen's value is not just based on his current performance; his potential for growth and future success is also a significant factor. Analysts view him as a rising star in the football world and predict he will become one of the game's top marksmen.
It's such plaudits that have seen him attract interest from some of Europe's elite clubs, including Bayern Munich, Paris Saint Germain and Manchester United. Another rumoured admirer is Chelsea, the club for which Victor's Idol Didier Drogba played.
However, Napoli is keen on holding on to the young talisman. Media reports intimate that club president Aurelio De Laurentiis has no intention of parting with Osimhen for anything less than €150M. That price tag underscores his importance to I Partenopei, who are inching toward their first Scudetto title in 33 years.
Implications of Osimhen's New Valuation
The implications of Osimhen's new valuation are significant for his career and the football industry. For him, it means he is now among the most highly valued players in the game. Consequently, his performances will face intense scrutiny as he seeks to justify that valuation. It also puts him in a strong negotiating position, potentially commanding even higher fees.
Moreover, this could also impact the perception of African players in the football industry. Osimhen follows in the footsteps of Sadio Mane, Mohamed Salah and Riyad Mahrez, who have proven invaluable members of their respective clubs. Therefore his growing reputation as one of football's hottest properties emphasizes the quality of the continent's talent and their contributions to the sport.
Moreover, the rise of the transfer valuation could also bring significant financial benefits for Napoli. The Italian side paid a club record €70M to sign him from Lille in 2020. But at his current valuation, it stands to make at least €30M if it decides to sell the 23-year-old at such a high value.
For the football industry, Osimhen's valuation is a reminder of the power of star players to drive financial growth and investment. Despite the turbulence that global soccer has faced since the pandemic, clubs are still willing to spend big money on top players. That underlines the importance of player valuation and transfer fees in the modern game.
Was this article helpful?