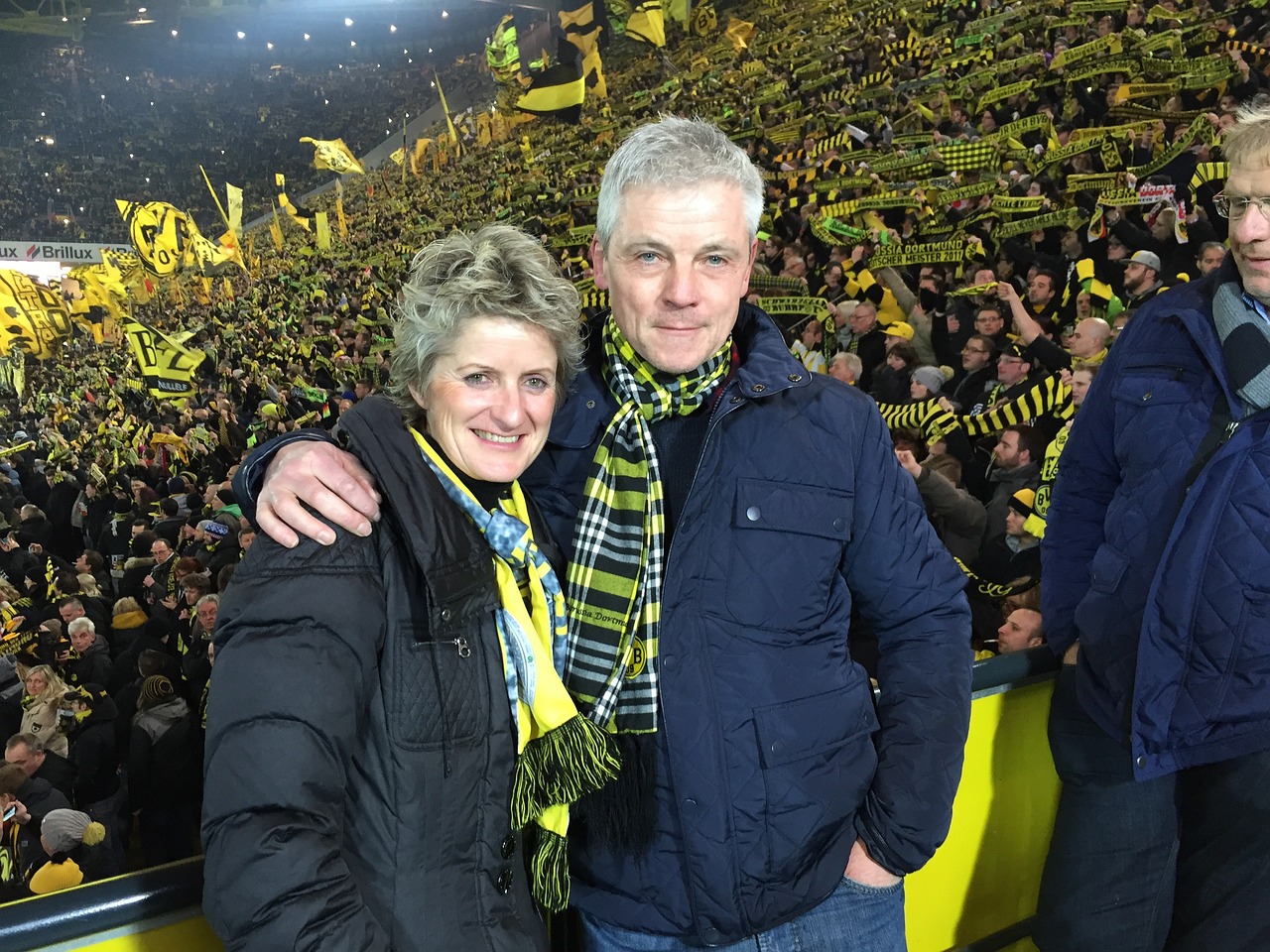 It's no secret that football is constantly evolving. Each season brings something different, including new tactics and more innovative equipment. One trend that has taken hold in recent years is the focus on youth. And when it comes to finding young talent, few teams can match Borrusia Dortmund. 
According to a SafeBettingSites.com report, the German side's under-20 players have played 12.5% of its domestic fixtures since 2018. That's the highest percentage a club in the big-5 leagues recorded. To football pundits, this finding highlights the club's commitment to developing and integrating budding talent into the first team.
While commenting on the findings, SafeBettingSites's Edith Reads said, "This feat underscores Dortmund's longstanding tradition of giving young players opportunities to compete at the highest level. That strategy has helped turn it into one of Europe's most exciting and competitive teams."
But What's Behind Dortmund's Push Toward Youth Development?
For starters, investing in young players is a prudent business move. That's because developing them is much cheaper than buying established stars. Dortmund's scouting network has an eye for identifying young talent long before it becomes mainstream. Thus naturing talented footballers and selling them at a profit provides it with a competitive edge in the transfer market.
That said, the benefits of its focus on youth development go beyond fiscal prudence. It's common for young players to bring energy, enthusiasm, and a hunger to succeed. These can revitalize a team, especially when it's going through rough patches. 
Dortmund has a tradition of playing exciting, high-pressing football, a tactic under which young players tend to thrive.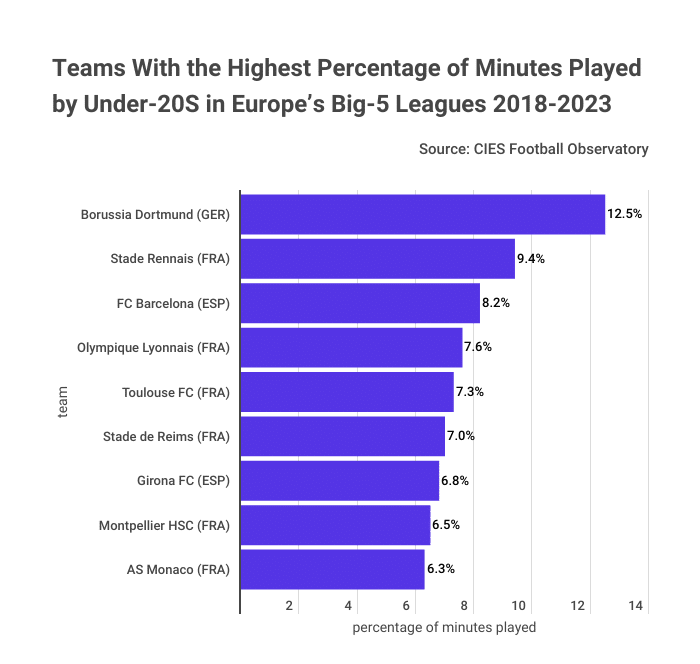 Dortmund's Long List of Standout Under-20S
As stated before, Dortmund has a rich history of producing world-class talent. Players like Mario Götze, Marco Reus, and Christian Pulisic were once part of their youth system. Besides winning the club numerous accolades, these have become superstars in the football world.
Again, other Dortmund's under-20 players, including Jadon Sancho, have stood out in recent seasons. Sancho's stock increased significantly since switching from Manchester City to the Signal Induna Park outfit in 2017. The young Brit quickly established himself as one of Europe's brightest prospects before signing for Manchester United for 85 million euros in 2021.
His English counterpart, Jude Bellingham, is currently one of the hottest properties in world football. Since signing for Dortmund aged 17 in 2020, he has developed into an imposing central midfielder for the club. His impact has seen his value surge from £25 million to the current £120 million.
Overall, it's easy to see why Dortmund's dedication to youth development is critical to its long-term success. The players it produces are more than just assets for the future; they tend to become integral to its success in the meantime.
Was this article helpful?