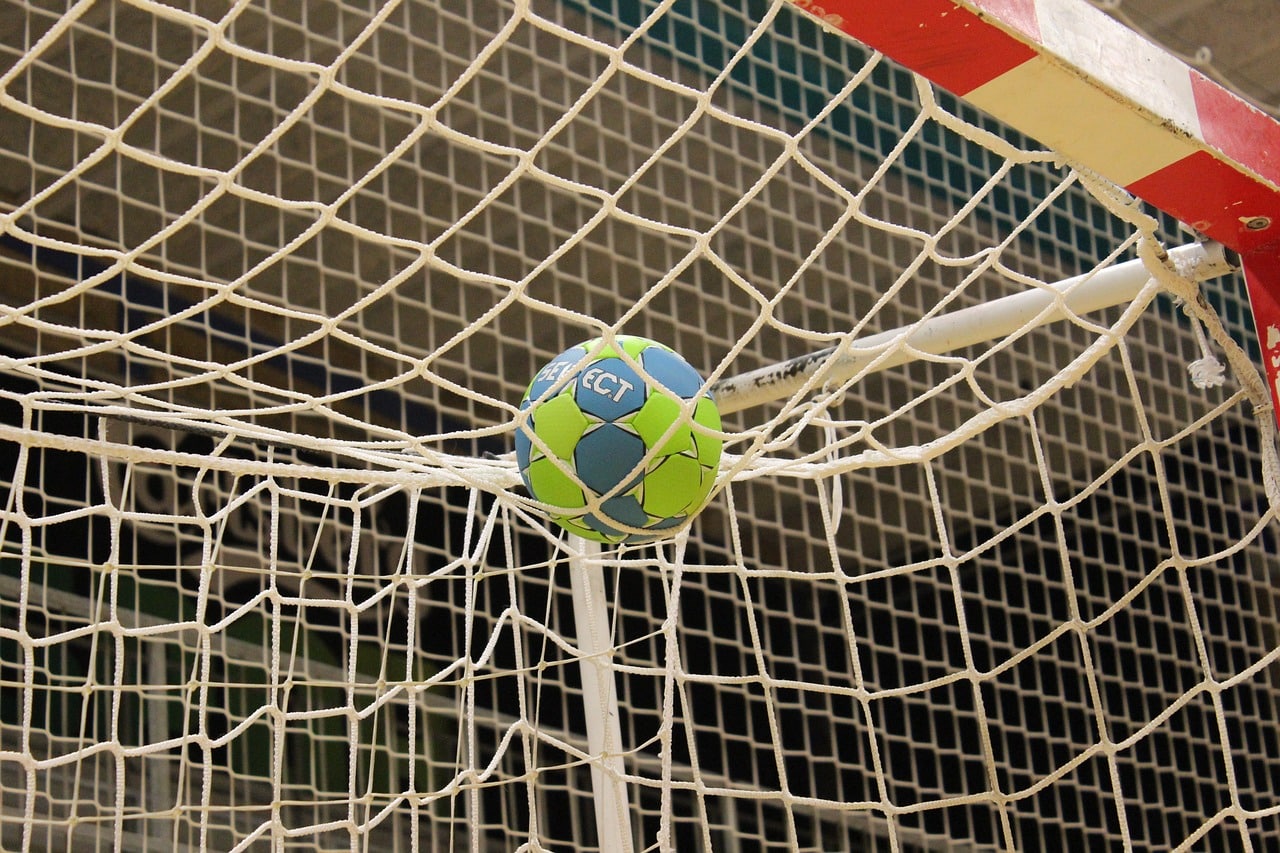 27-year-old Ada Hegerberg has been lighting women's football since joining Olympique Lyon in 2014. Her career achievements are nothing short of a dream for any aspiring footballer, with numerous awards and titles under her belt. One record that stands out is her impressive goal tally in the Women's UEFA Champions League (WUCL).
Per a Safebettingsites.com report, the Norwegian striker is WUCL's most prolific goal scorer. The site has presented data showing she has scored 59 WUCL goals. Her goal-scoring prowess has seen her eclipse former record-holder Anja Mittag by eight goals.
Important Milestone
Safebettingsites' betting expert Edith Reads has weighed in on Hergerberg's record-setting feat. She holds, "The WUCL has seen its fair share of iconic goalscorers, but none matches Ada Hegerberg's sheer dominance. Her success is a reflection of her exceptional talent and an important milestone for the sport. As women's soccer continues gaining visibility and recognition, we can expect more trailblazers like her to emerge on the scene."
Edith adds that Hergerberg's goalscoring record is even more impressive when you consider the age she has attained it. Whereas Mittag set the earlier record when she was 32, the Norwegian did so when she was 24.
Hegerberg's playing style has been pivotal to her success on the field. She has combined her technical abilities with an eye for goal and clinical finishing inside the penalty area. This has made her nearly unstoppable in one-on-one situations and through balls into space which she can latch onto before shooting toward the goal with deadly accuracy.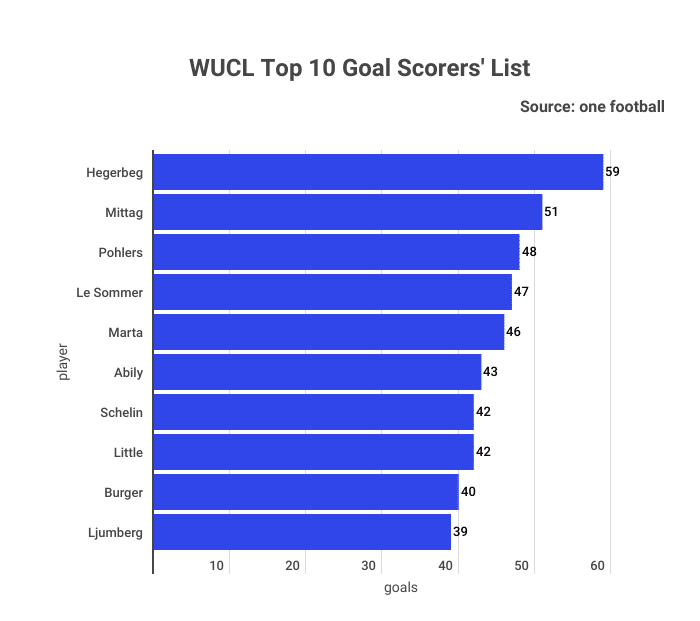 Hegerberg's Journey to Stardom
Hegerberg's journey to becoming a record-breaking player in the WUCL started at an early age. She made her Norway national team debut at 16 and quickly established herself as a key player for the team. Her performances on the international stage caught the attention of several top European clubs, and in 2014, she signed for Olympique Lyonnais.
That move to Lyon was a turning point in her career, and it was here that she indeed established herself as one of the best players worldwide. She quickly became a vital player for the team, helping them win five consecutive WUCL titles from 2016 to 2020. She also won six consecutive Division 1 Féminine with the team before missing the 2020/21 season due to injuries.
The Norweigan also holds the record for most goals scored in a single WUCL edition. In the 2017/18 campaign, she scored a record-breaking 15 goals in the competition, which helped Lyon win their third consecutive title. In the same season, she won the inaugural Ballon d'Or Féminin title.
Advocating for Gender Equality
Hegerberg's performances in the WUCL have been nothing short of outstanding. But her impact on the sport goes beyond her goalscoring abilities. She is a role model for young girls worldwide and has been a vocal advocate for gender equality in football.
Her outspokenness on the matter saw her boycott national team duties for five years in 2017. That action bore fruits in the form of the Norwegian FA agreeing to double the women's teams' pay to bring them at par with their male counterparts.
Was this article helpful?