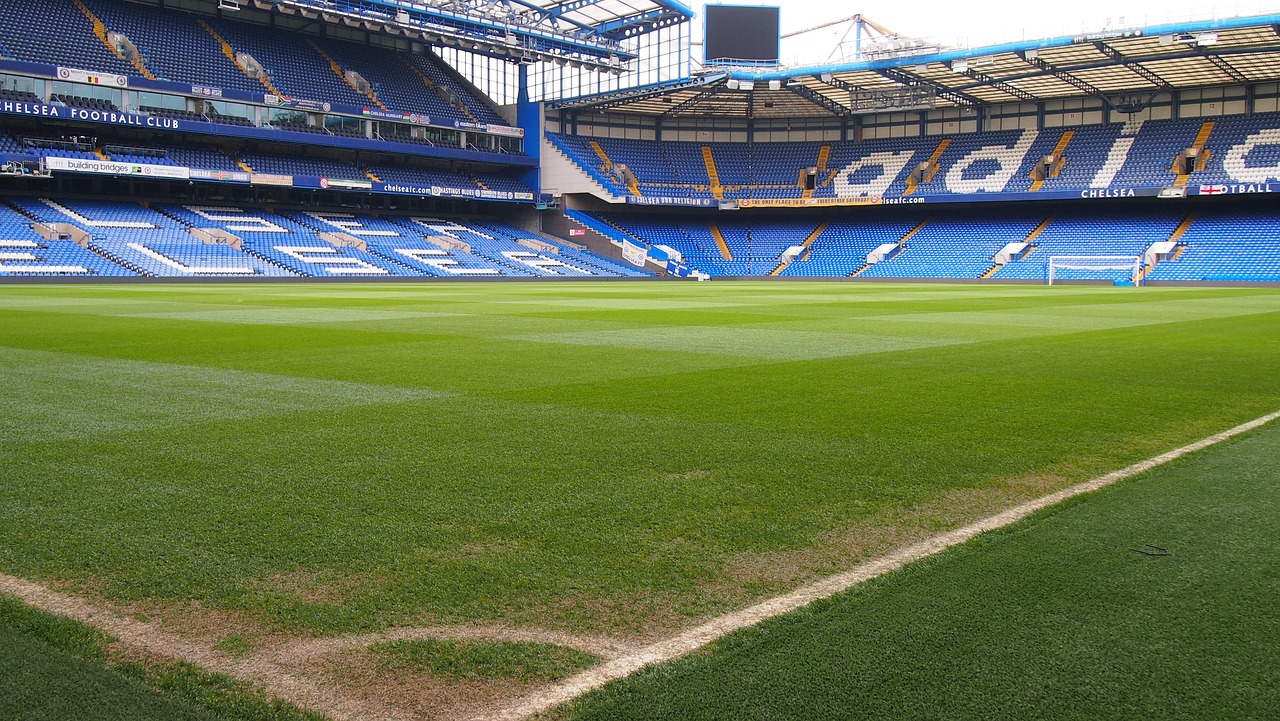 Football, or soccer as it's known in some parts of the world, is the most popular sport globally. It's a game that unites people from all walks of life and has the power to bring nations together. Therefore, it is an integral part of popular culture in many countries. One measure of a team's success is its market value, a reflection of its performance on the pitch and its brand strength. SafeBettingSites.com states England is the most valuable team globally, with a staggering market valuation of €1.11B.  This figure has increased since 2022, with the Three Lions gaining a further £2 million in market value.
SafeBettingSites' specialist Edith Reads commented on the status. "The current Three Lions squad is amazing. Harry Kane is perhaps the most amazing striker in the world. The fact that Jadon Sancho is missing from the squad tells you how competitive and Valuable the team is. Besides, the team attracts serious shirt sponsorship from Nike."
England's Market Value Soars
England's market value has soared by 5.77%, from €1.04B in 2021 to € 1.11B in 2023. England's success is due to the team's performance at the 2018 World Cup in Russia, reaching the semi-finals and winning the nation's hearts. The team's performance in Qatar World Cup in 2022 saw them earn the FIFA Fair play award.
England's brand strength had improved, with the team's reputation rating higher than ever. The team's strength shows in recent tournaments, coupled with the English Premier League's success. This has helped boost the country's overall footballing reputation.
Football is a big business, with clubs and national teams worth billions of euros. After England, France comes second with a brand value of €1.03B. Nigeria is the top African Country, with a valuation of €338.50M.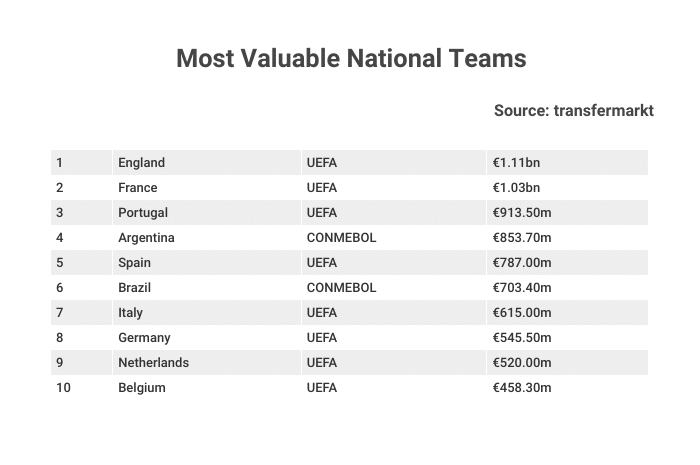 Future Prospects for England's Football Brand
England's success and current market valuation make it an attractive prospect. The valuation also reflects the significant commercial opportunities of England's football brand. Sponsors and advertisers are eager to associate themselves with the team.
The valuation of the England team is not just a measure of their on-pitch success but also their economic impact. The team's success generates significant revenue through sponsorship deals and merchandise sales. Besides, the broadcast rights have helped to increase the team's overall value. The team's success also has a wider economic impact on the country.
The brand will attract sponsors looking to work with a successful and popular football team. This will, in turn, increase their financial muscle.
Was this article helpful?