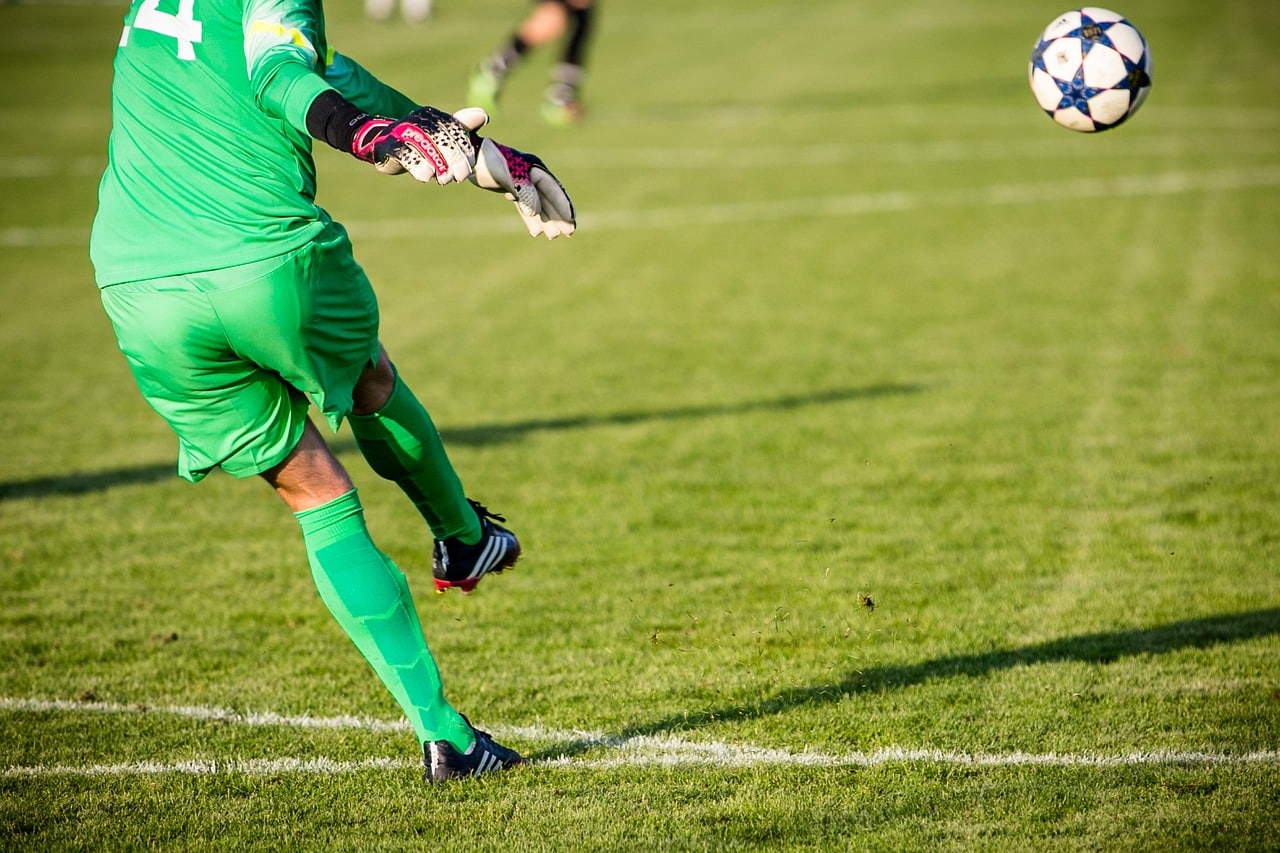 Scoring a goal in a UEFA Champions League (UCL) match is an excellent achievement for any player, but scoring five in one match is an extraordinary feat. According to SafebettingSites.com, Haaland, Messi, and Adriano are the only three players to have achieved an astonishing feat since 1992/1993: scoring five goals in one single UEFA Champions League match.
Speaking on the record, Edith Reads, a specialist in Safebettingsites, said. "UCL is among the most competitive tournaments in Europe. It's an arena for the best. Being outstanding in the tournament is only possible if you are a top creme. The trio has proved their worth and being aggressive and young, Haaland might break more records."
Haaland's five goals in the 7-0 Victory over RB Leipzig
The Leipzig match saw Haaland break Kylian Mbappé's record to become the youngest player to score 30 goals in UCL. The forward achieved this at 22yrs, 236 days. Besides, Haaland is the fastest player to score 30 goals in the Champions League after playing only 25 games. The Norwegian international gave City the lead from the penalty spot after 22 minutes. He scored another goal sooner, and before the break, he scored his hat trick to give Pep Guardiola's squad a 3-0 lead.
Messi's Record-Breaking Performance against Bayer Leverkusen
Lionel Messi's five-goal haul against Bayer Leverkusen in 2012 is still considered one of UCL's most extraordinary performances. Messi was the first player to score five goals in the UEFA champions league since its inception.
Earlier, the Argentine had scored four goals against Arsenal in 2009–10, tying the record set by players like Simone Inzaghi and Marco van Basten.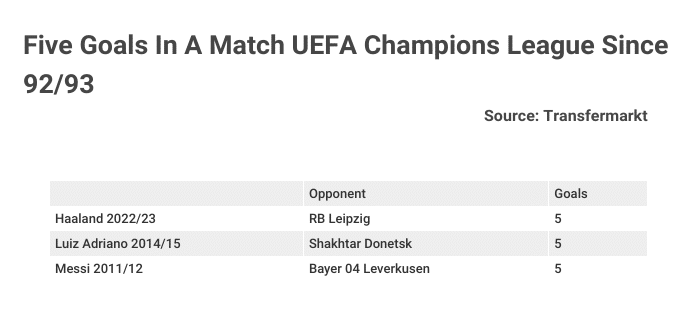 Adriano's Brace of Five Goal Hauls for Inter Milan
The Brazilian striker achieved this feat while playing for Shakhtar Donetsk against BATE Borisov in 2014. Adriano's accomplishment was somewhat overshadowed by both matches being group-stage encounters. Haaland and Messi's five-goal hauls came in the competition's knockout stages.
Haaland, Messi, and Adriano's remarkable performances in the UCL demonstrate the exceptional skill and ability required to excel at the highest level of club football. The rarity of this feat only adds to the significance of these players' performances and solidifies their place in UCL history. As the UCL continues to grow in popularity, it will be exciting to see if any player can replicate or surpass the performances of these three players.
Was this article helpful?