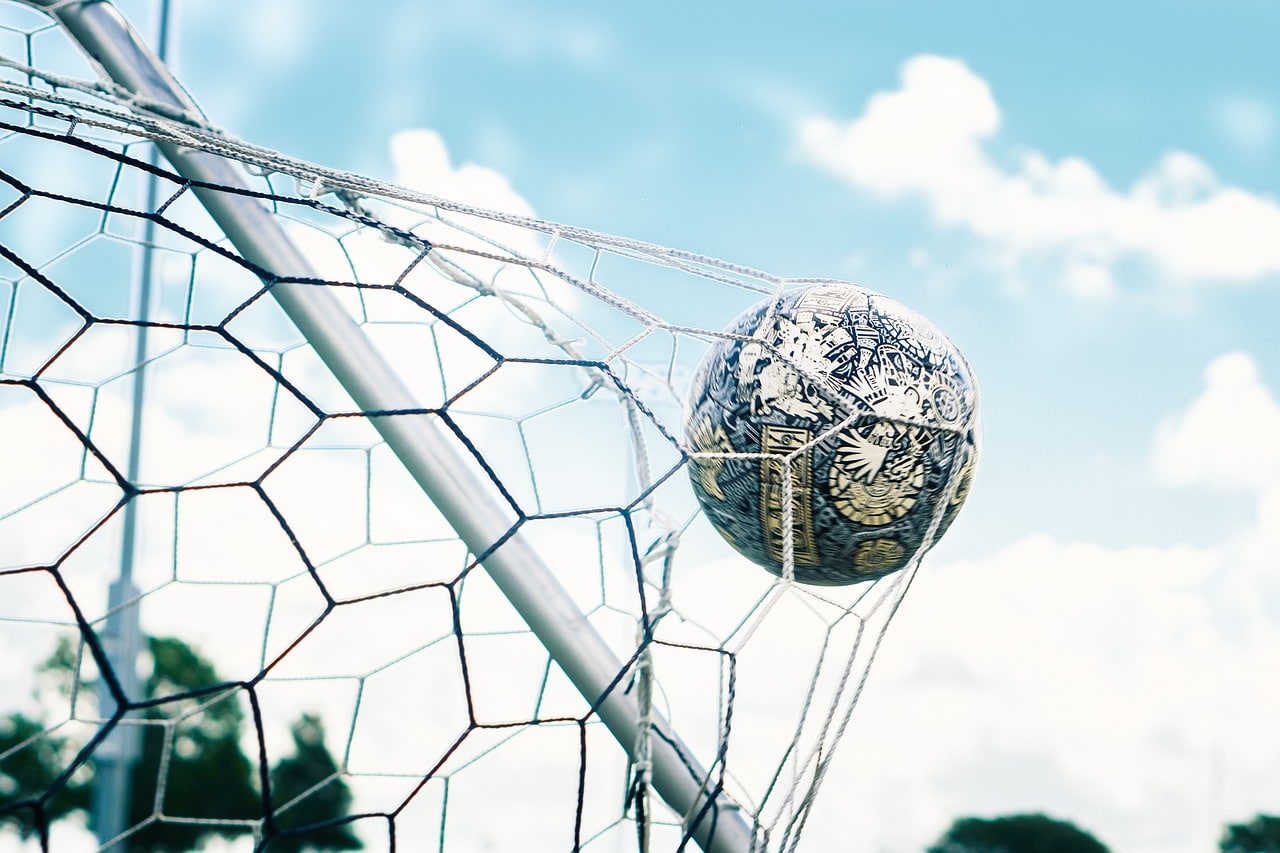 The FIFA World Cup (WC) is replete with remarkable feats of individual and collective brilliance. However, one record that has stood the test of time and seems almost unbreakable is Just Fontaine's feat of scoring 13 goals in a single WC. Fontaine achieved this incredible milestone in the 1958 WC held in Sweden, where he inspired France to a third-place finish.
Since then, despite the many great players who have graced the competition, none has come close to matching the Frenchman's tally. Safebettingsites.com has been looking at the FIFA WC's goal-scoring records and reports it will take some beating to break Fontaine's 13-goal record. The site's sports expert, Edith Reads, adds it'll take something remarkable to match, let alone beat it.
Edith explains, "Fontaine's record of 13 goals in a single World Cup is a testament to his talent and unyielding determination. It's a record that has stood the test of time, and breaking it would require a remarkable feat of skill, endurance, and luck. It's not impossible. But surpassing Fontaine's legacy would take a truly exceptional player."
She concludes that looking at the statistics surrounding Fontaine's record, it will take a player averaging over two goals a game to top it. To her, that's an incredible feat, no matter what generation you are talking about.
So Why Is It So Difficult to Beat Fontaine's Record?
Edith holds that several reasons make beating Fontaine's record a tall order. To begin with, modern football has become much more defensive. Teams are now focussing on preventing goals as much as scoring them. That means individual players have fewer opportunities to score, as breaking down well-drilled defenses is more difficult.
Additionally, the game's physical demands have increased. Today's game is fast-paced, and all players, including the forwards, are expected to put in solid defensive shifts. Again, there's increased pressure for players to maintain peak performances over longer periods. Thus the rigors of the leagues and cup competitions they play in every season can take a toll on them physically and mentally.
The Competition Has Increased
Moreover, Edith argues that the gap between the teams has narrowed. She holds that the level of competition has grown since '58. She insists, "The World Cup attracts the best players from around the world. Today competition is fierce, and the quality of the opposition has increased. The gap between the best and weakest teams has also narrowed, making scoring harder against any team."
Finally, the game has evolved significantly since Fontaine's time. For instance, FIFA has modified the offside rule, making it harder for attackers to get behind defenses and score goals. That has been exacerbated by the introduction of Video Assisted Referee (VAR), a controversial technology that has seen goals chalked off by razor-thin margins.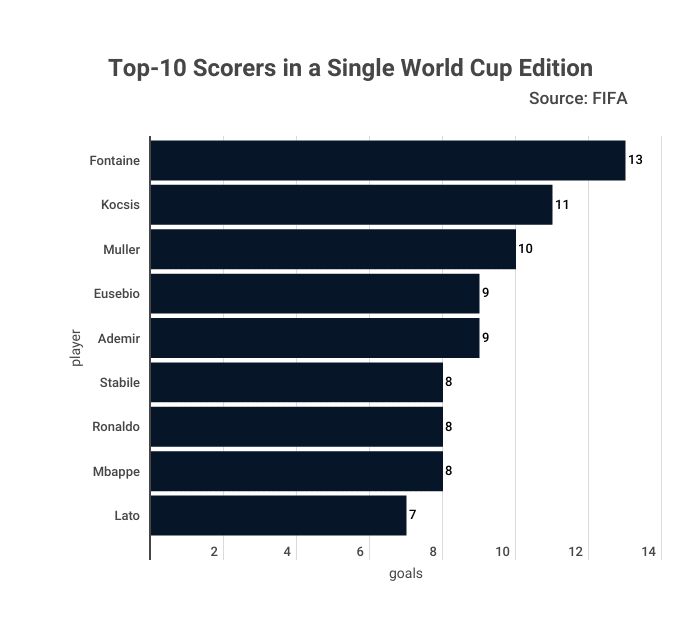 A Footballing Icon
Born in 1933 in Marrakech, Morocco, Just Fontaine began his career in local clubs before making his way to the French national team in 1953. However, it was during the 1958 FIFA WC that he truly made his mark on the sport.
His remarkable performance earned him the tournament's Golden Boot award, which he belatedly received in 2003. He was known for his speed, agility, and precision in front of the net. Unfortunately, a spate of injuries cut short his career in 1962 at the age of 28.
The French and Football World legend scored 165 goals in 200 Ligue 1 appearances and helped Reims to two French league titles and a European Cup final. He was also a key member of the French national team, scoring 30 goals in 21 appearances. Fontaine passed on at the ripe age of 89 on March 1 2023.
Was this article helpful?