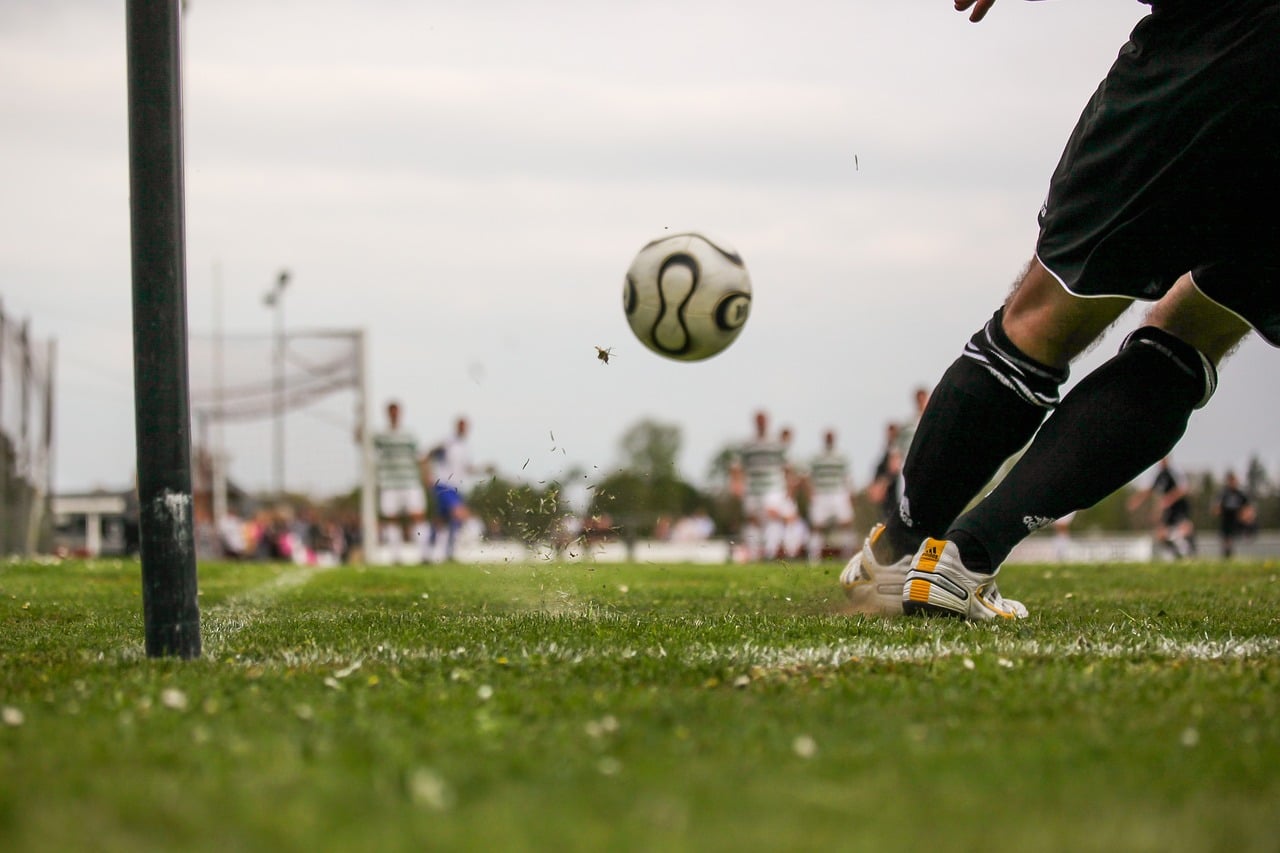 Bukayo Saka is a young English footballer who plays for Arsenal and England. SafebettingSites.com reports that Saka has achieved a significant milestone in his career at 21yrs. Saka is the sixth-youngest player in the English Premier League (EPL) history to record 50 or more goal involvements.
SafeBettingSites specialist Edith Reads commented on the player, "Bukayo is a special player and has shown that time and again. He is only 20, but he plays with maturity beyond his years. He is a player with a bright future ahead of him, and it's exciting to see what he can achieve.
Impressive Record at a Young Age At just 21 years old
Saka has already made a name for himself as a talented footballer. He debuted for Arsenal in 2018 and has since become an integral part of the team. Saka has made 104 appearances for Arsenal in the EPL, scoring 23 goals and providing 18 assists.
Saka achieved this impressive milestone in Arsenal's recent game against Everton, which ended in a 4-0 win for the Gunners. Saka scored one goal and provided one assist in the game, taking his total goal involvements in the EPL to 50.
Saka joins an elite group of players who have achieved the feat younger, including Michael Owen, Wayne Rooney, Robbie Fowler, Cesc Fabregas and Chris Sutton. Owen is the youngest player to reach 50 goal involvements in the EPL, achieving the feat at 19 years and 068 days.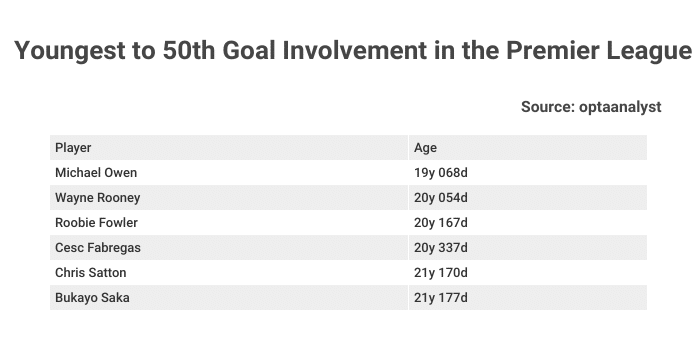 Looking to the Future
Saka's achievement at a young age is a testament to his immense talent and potential. He has been tipped for a bright future in the game. Moreover, he is consolidating himself as a future star of English football.
If he continues on his current trajectory, Saka could break more records and establish himself as one of the best young footballers in the world.
As he grows in the EPL, seeing what other achievements he can add to his already impressive resume will be interesting. He is a serious contender for the English Premier League.
This milestone highlights Saka's talent, skill, and potential for future sports success. As he continues to grow and develop, Saka is sure to become an even bigger star in the world of football.
Was this article helpful?