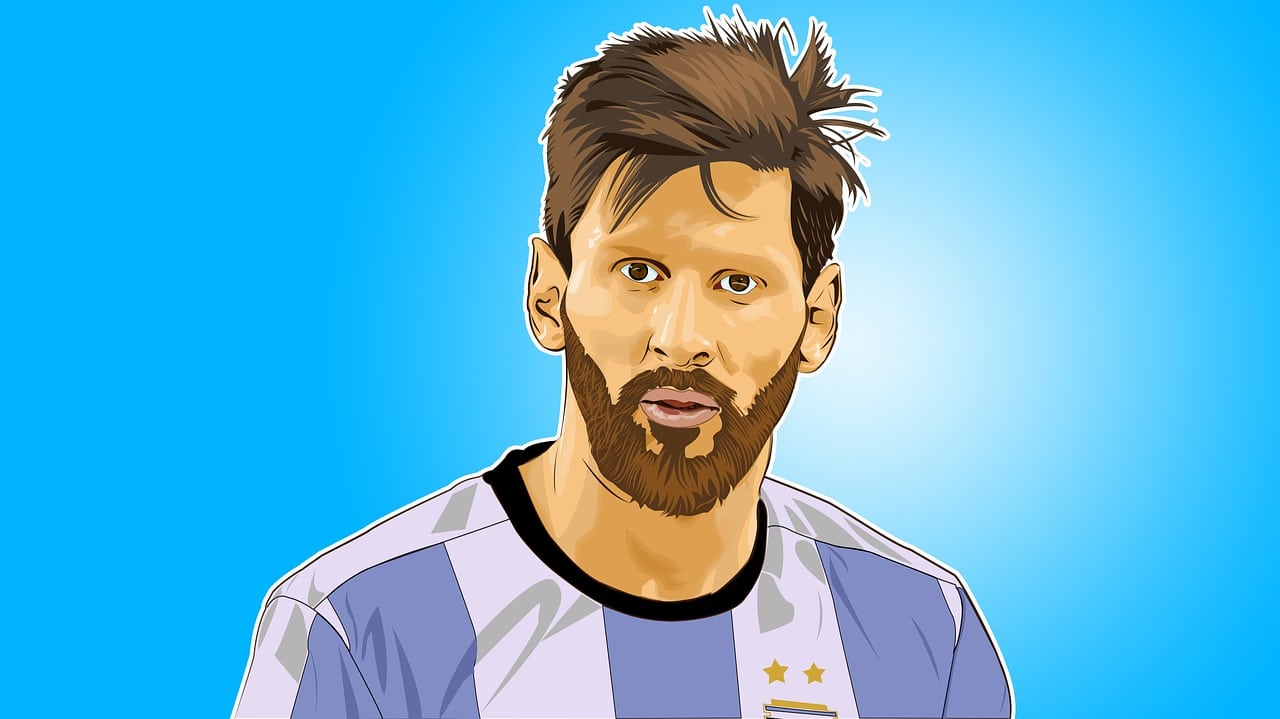 Lionel Messi has cemented his legacy as one of the greatest football players worldwide. According to SafeBettingSites.com, he is now the 9th player in history to have won the treble of winning a World Cup, Champions League, and Ballon d'Or award.
Speaking on the record, Edith Reads, SafeBettingSites specialist, said. "Messi has proved his worth among the most outstanding footballers. He has won 4 UEFA champions league trophies and the Ballon d'Or a record seven times. Notably, he clinched the Copa America and, a year later, the world cup in Qatar."
Joining the Elite Group
By winning the triple crown, Messi joined an elite group of players who have achieved this remarkable feat. Brazil's Kaka, Ronaldinho, and Rivaldo are the other players to have achieved this feat. Besides, Germany's Franz Beckenbauer and Gerd Muller, France's Zinedine Zidane, Italy's Paolo Rossi, and Englishman Bobbi Charlton complete the list.
Messi's latest achievement has again ignited the debate about his place in football history. Many argue that he is the greatest player ever, while others believe that Pele or Maradona holds that honour. However, there is no denying that Messi's achievements on the field have been extraordinary. As a result, he has earned the respect and admiration of football fans worldwide.
He has also been a role model off the field, using his platform to support charitable causes and promote social justice.
Messi's latest achievement is a testament to his remarkable career and status as one of the greatest players ever. While the debate about who is the greatest player of all time will continue, there is no denying that Messi's legacy will hold for generations to come.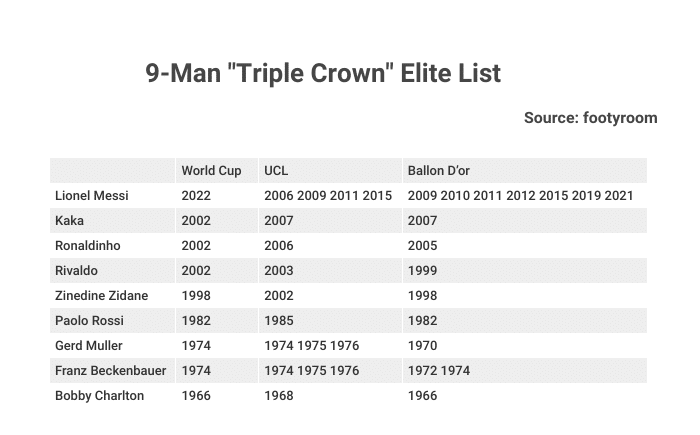 Messi Continues to Make History in Football
Messi's journey to becoming a football legend has been remarkable, with many records and milestones to his name. He is the all-time top scorer for Barcelona and the Argentina national team, with over 750 goals. He has also won a record 35 titles with Barcelona, including ten La Liga titles and seven Copa del Rey trophies.
He has also won 7 Ballon d'Or awards, more than any other player in history. Messi led Argentina to victory in the 2021 Copa America, his first major international trophy. Moreover, in 2022, he won the most coveted football prize in Qatar, the World Cup.
Messi's achievement is a testament to his resilience, determination, and ability to perform at the highest level. Messi's legacy as one of the greatest players of all time is secure as he continues to make history in football.
Was this article helpful?