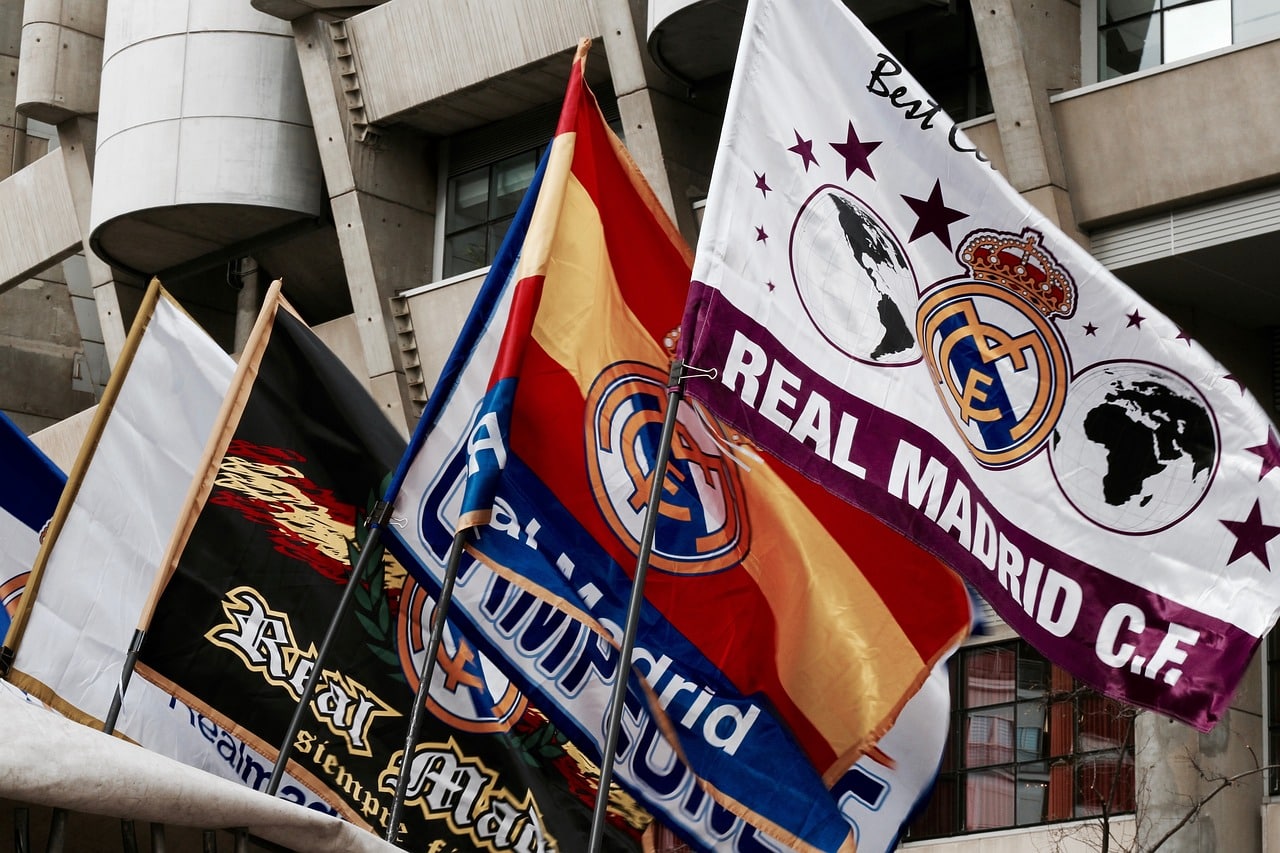 Real Madrid has a rich history of producing talented players and nurturing them into global superstars. Raul and Iker Casillas are some of the greatest players who wore the Madrid badge at a younger age. However, a new name is slowly making its way into the list of Real Madrid greats – Vinicius Junior. According to SafeBettingSites.com, Vinicius Jr became the third youngest player in the history of Real Madrid to reach 200 games.
Edith Reads, the Sports expert of SafeBettingSites, commented. "Vinicius Junior is a rare talent with raw speed and silky skills. He is a joy to watch on the pitch and a player who has the potential to change the game in an instant. He is a legend in the making and the future of Real Madrid. He is bound to make and break several records for the club."
Vinicius Jr, the Phenomenal Prodigy of Real Madrid
Vinicius Jr joined Real Madrid from Flamengo in 2018 as a raw and highly-rated talent. He made his debut for the club in September of that year. He quickly established himself as one of world football's most exciting young prospects. With his electrifying pace, skill, and flair, he captured the hearts of the Madrid faithful.
Currently, Vinicius Jr is one of the most important players in the Real Madrid squad. He has been a regular starter under multiple managers and is critical in the team's attack. His performances have been instrumental in helping the team win major trophies. He won the La Liga title and the Spanish Super Cup in the 2019/20 and 2021/22 seasons.
Vinicius Junior has a bright future ahead of him. He is set to become one of the greatest players in the history of Real Madrid. He is set to become the next Raul or Casillas- Legend.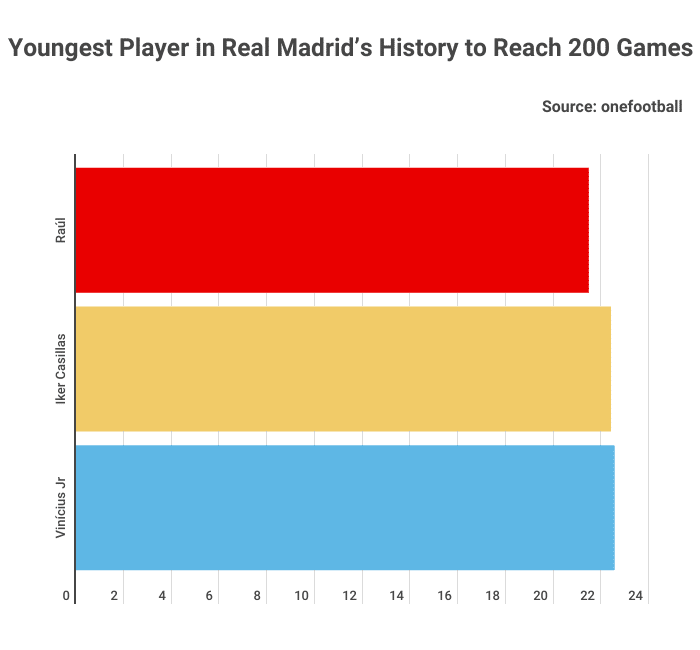 Ronaldo's Record Intact
Vinicius achieved the 200 games milestone for Real Madrid after legends Raúl (21 years, 176 days) and Casillas (22 years, 151 days). He achieved this at 22 years, 205 days old.
A serious injury against Ajax delayed his achievement, but he regained his place in the starting lineup with the help of Zinedine. But it was under Carlo Ancelotti last season when we saw the true potential of Vinicius.
Vinicius marked this milestone in style; he scored against Valencia to mark his 50th goal for the club. Although he has a record in appearance, he falls short of the record for the fastest to 50 goals, which belongs to Cristiano Ronaldo.
Was this article helpful?