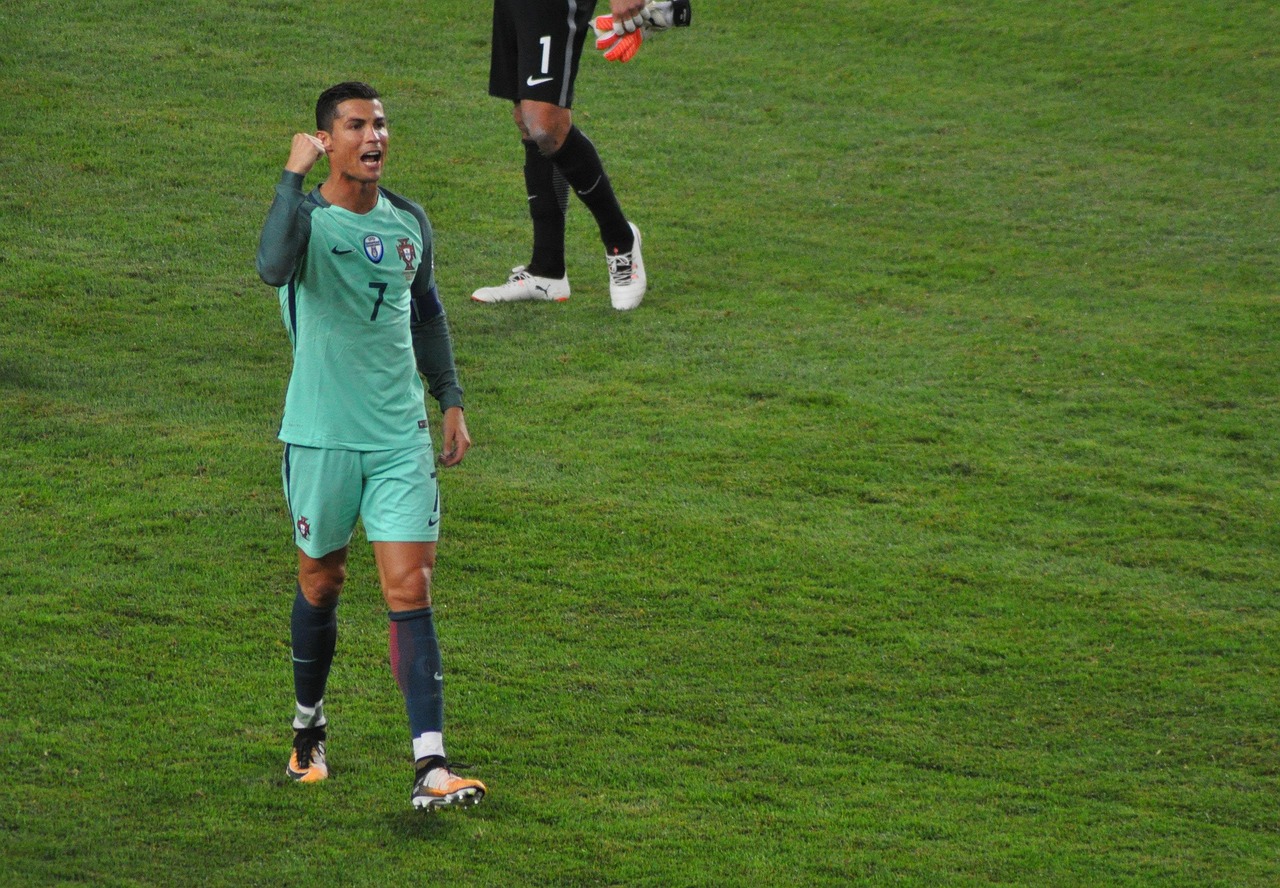 The rivalry between Cristiano Ronaldo and Lionel Messi has been the most heated debate in world football. For over a decade, the fans of these two soccer wizards have been locked in a battle for supremacy. According to Safebettingsites.com, Ronaldo still has a slight edge over Messi, with 52% of US soccer fans favouring the Portuguese superstar.
Edith Reads, the sports expert from Safebettingsites, spoke on the data. "Ronaldo's popularity in the US has been due to his dominant presence in the English Premier League. Messi, on the other hand, has had difficulty connecting with American audiences. He hasn't played in many of Europe's top leagues and this is reflected in the statistics."
Beyond Sports
The love for Ronaldo among American soccer fans is due to several factors. One is his success on the field, as he has consistently been one of the top players in the world for over a decade. He has won many individual awards and led his former club team, Real Madrid, to several Champions League titles.
Another factor is his charismatic and confident personality. Ronaldo's flashy lifestyle and ability to score spectacular goals have made him a fan favourite. Besides, he is known for his charitable efforts and work with underprivileged children, which endears him to many fans.
Additionally, Ronaldo's interactions with America have also played a role in his popularity among US soccer fans. He has played in exhibition matches in the US.
Ronaldo's on-field success, charisma, and interactions with America made him a favourite among US soccer fans. Despite Messi's achievements, Ronaldo's popularity continues to remain high.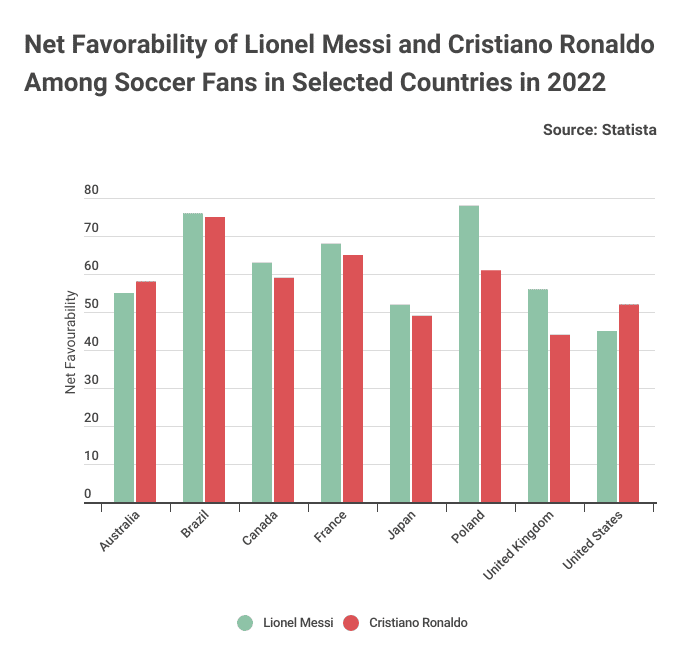 The Greatest of All Time? Give It to the Duo
Lionel Messi and Cristiano Ronaldo might be two of the greatest soccer players of all time. Both players have achieved incredible success and have a large fan base worldwide. They have collectively won 12 Ballon d'Or awards between them.
The two players have incredible skill on the field. They both have excellent ball control, vision, and accurate passing. They can also score from various positions and are known for their incredible goal-scoring abilities.
Ronaldo and Messi share all the football accolades among themselves. Each one deserves the status of the greatest footballer of all time.
It's hard to overstate Lionel Messi and Cristiano Ronaldo's impact on soccer. Both players have consistently raised the bar for what is possible on the field and have pushed each other to new heights. They have brought excitement and entertainment to fans worldwide and have become household names.
Christiano Ronaldo Still More Favorable Among Us Soccer Fans Than Messi at 52%
Was this article helpful?