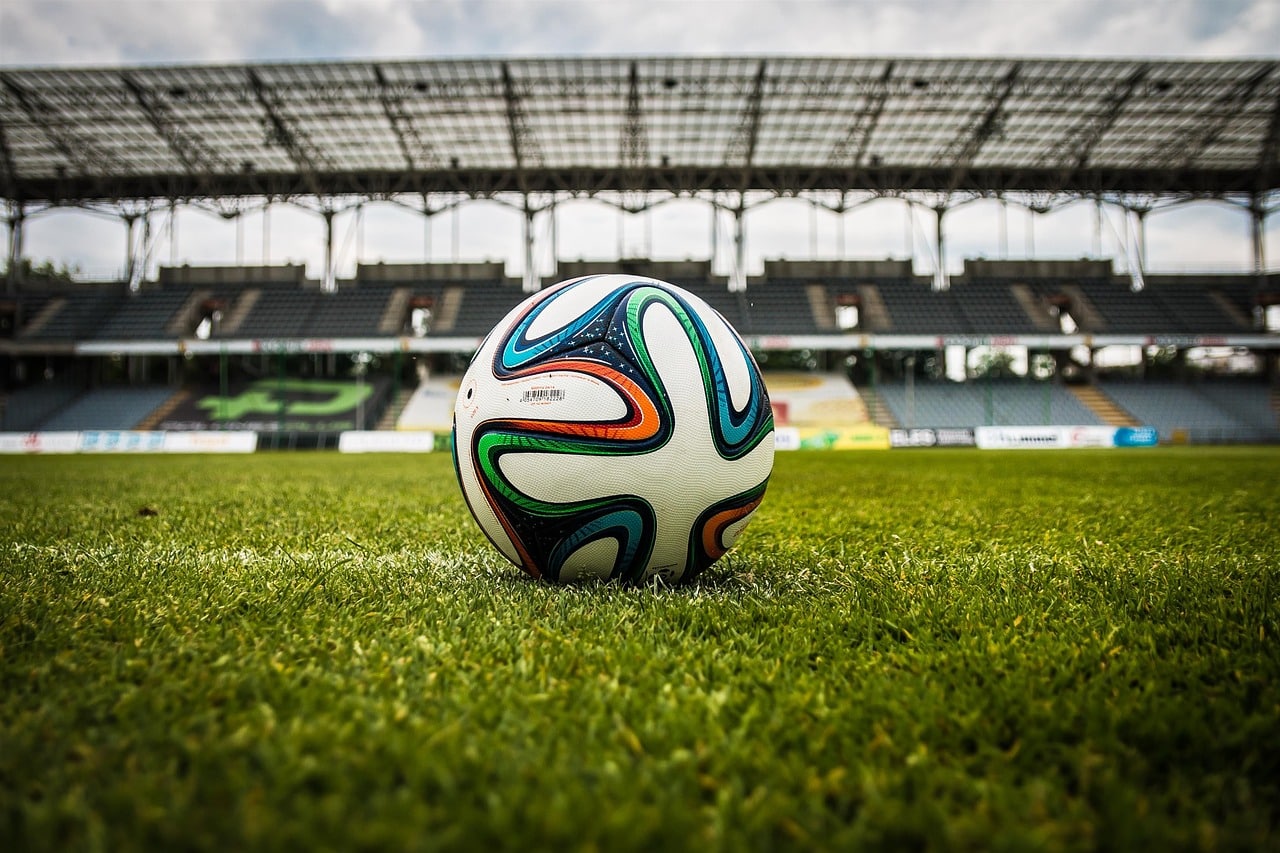 European football is a big-stakes business with clubs willing to invest heavily to increase their competitiveness domestically and continentally. That's come out in a Safebettingsites.com report shedding light on the region's football industry's financial situation over the last decade. 
According to the report, Ligue 1 was the only one of the big-5 leagues to return positive net spending in the last ten years. During that time, the French elite league spent €5.089B on player acquisitions. And it received €6.159B giving it a net expenditure of €350M.
A Concern for Football Stakeholders
Safebettingsites investments expert Edith Reads says this is concerning news for football stakeholders. She asserts:
"In their quest for footballing glory, teams are investing heavily in attracting top-class talent. While they are within their rights to invest in enhancing their competitiveness, there are questions about how such spending impacts their financial stability. We need to ask ourselves how sustainable such outlays are in the long term."
That said, Edith finds heart in the French League's transfer returns over the past decade. Lauding it as a remarkable feat, she insists it highlights the need for prudent investments in team development and is the right cue for other leagues to follow.
On the other hand, the English Premier League (EPL) had the highest net spending out of all the top European leagues. From 2013, EPL clubs have invested an astonishing €18.259B in player acquisitions. But they have only received € 8.760B in return, recording a staggering €9.59B deficit.
The EPL tends to feature heavily in transfer windows, leading to intense bidding wars for players and clubs paying exorbitant wages.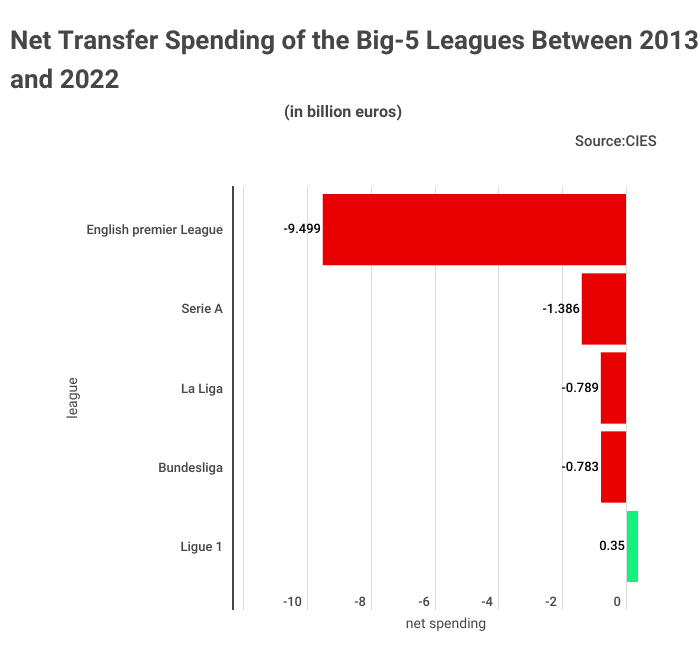 Transfer Spending Remains a Contentious Issue
Football transfer spending can be a contentious issue for several reasons. One major reason is that it can lead to financial imbalances among teams. Clubs with deeper pockets may be able to afford the best players, giving them an unfair advantage over less-endowed teams. This can make it difficult for smaller clubs to compete, resulting in a lack of parity in the league.
Unchecked transfer spending can also contribute to rising ticket prices and a decrease in the overall accessibility of the sport for fans. As teams splurge on footballers, it shows up in the form of higher ticket prices for football fans. Rising ticket prices affect the overall accessibility of football; as ticket prices rise, they become too expensive for the average fan.
Furthermore, overspending on transfers can lead clubs into unsustainable debt. Those are the main reasons behind UEFA's financial fair play regulations. These seek to infuse prudent financial management of football teams' funds. They have, however, come under criticism for doing little to tame "financial doping" perpetrated by the so-called big clubs.
Was this article helpful?