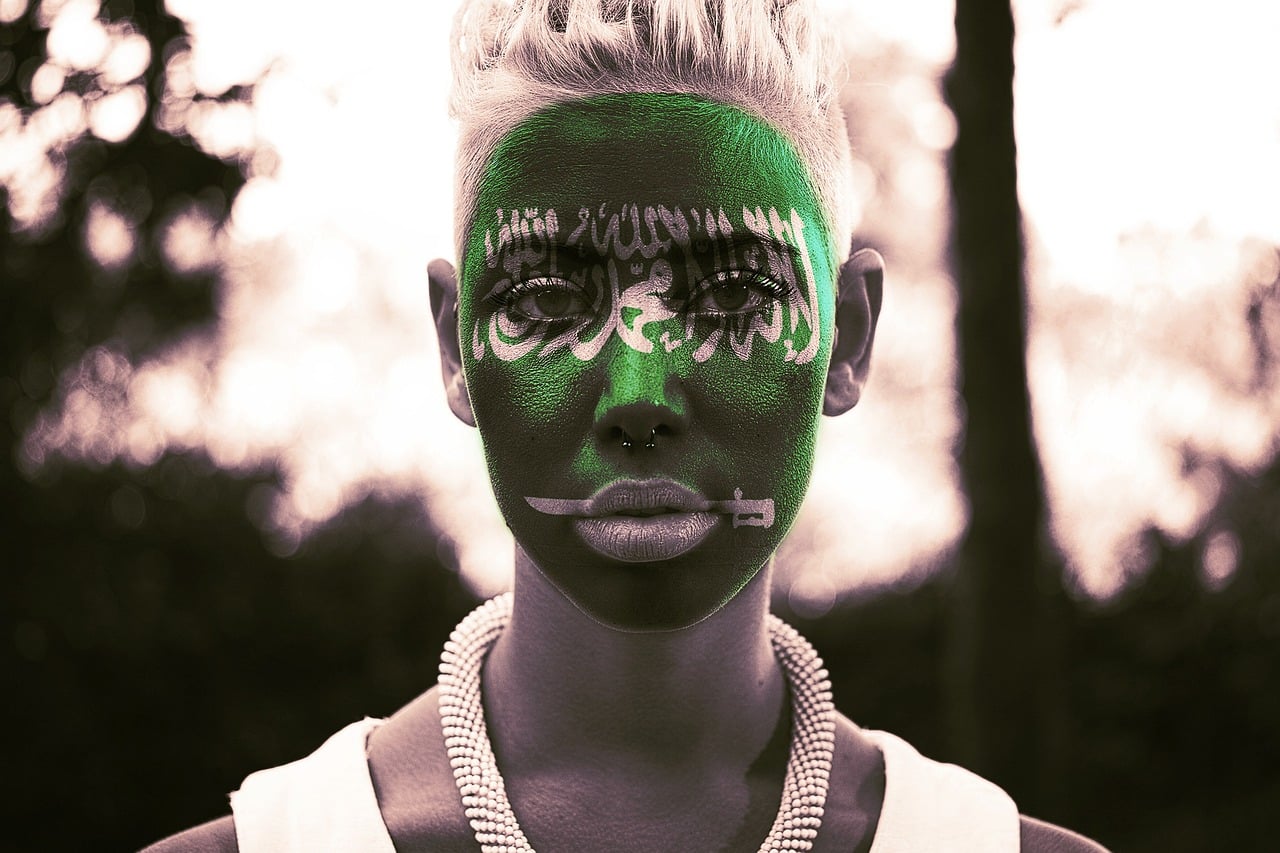 In November, Ronaldo left Manchester United on a free transfer and inked an impressive 2½-year contract with Al Nassr that granted him an annual income of $75 million. Since then, Al Nassr's followers on Instagram have skyrocketed.
As of 9 January 2022, Cristiano Ronaldo has 531 million Instagram followers, making him the most-followed person on the platform. Millions of his worldwide followers have suddenly grown interested in Al-Nassr. According to Safebettingsites.com, Ronaldo's followers' curiosity has allowed Al-Nassr to grab over 10 million followers since announcing his transfer, taking the total count to 11 million. That's a 1072% increase in Al-Nassr's Instagram followers since the news of Ronaldo's transfer broke.
According to Safebettingsites Sports expert Edith Reads, "The Saudi Arabian club can now boast of having more followers on Instagram than every English Premier League (EPL) club outside the traditional Big Six. This makes Al-Nassr one of the most popular clubs among football fans and an attractive prospect for sponsors looking to connect with a large, engaged soccer fanbase."
Al-Nassr Optimistic Ronaldo Could Make Saudi Debut in PSG Friendly
Cristiano Ronaldo has missed out on making his debut for Al-Nassr due to a two-match suspension imposed by the English Football Association in November. In November, Ronaldo was given a two-match ban and £50,000 fine by the Football Association panel for his actions in April when he swatted away a mobile phone from an Everton fan's hand following Manchester United's game against Everton at Old Trafford.
Coach Rudi Garcia has, however, been optimistic about Ronaldo's return to the field and said he would likely make his debut for Al-Nassr against Paris St Germain in a friendly match scheduled for mid-January. "It won't be with the Al Nassr jersey. It will be a mix between Al Hilal and Al Nassr," Garcia
The entire world of football anxiously awaits Ronaldo's debut for his new club in what could prove to be one of the year's most anticipated games. The match will also be closely watched by millions of Al-Nassr fans as they look forward to cheering on their new superstar in his first appearance for the club.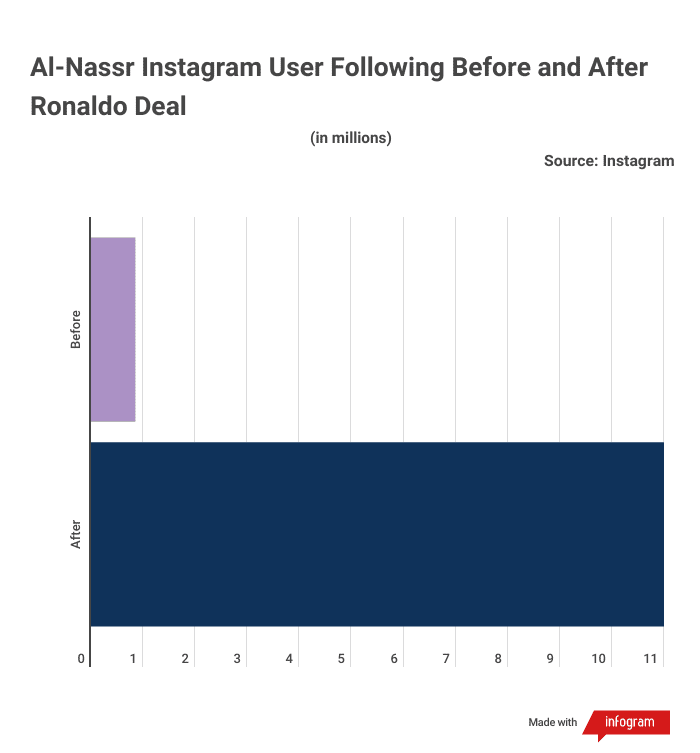 Al-Nassr's Triumphant Social Media Presence
The impressive feat of Al-Nassr's social media success is a testament to the power of Cristiano Ronaldo and his influence on football fans worldwide. With Ronaldo's help, Al Nassr has quickly established itself as one of the top teams in Saudi Arabia and looks set to become a major player on the international stage.
To cap it off, Al-Nassr will be hoping to clinch the Saudi Arabian Professional League title this season, with Ronaldo at the helm of their championship campaign. With Cristiano Ronaldo's star power and millions of social media followers now behind them, Al Nassr looks set for a bright future ahead.
Was this article helpful?