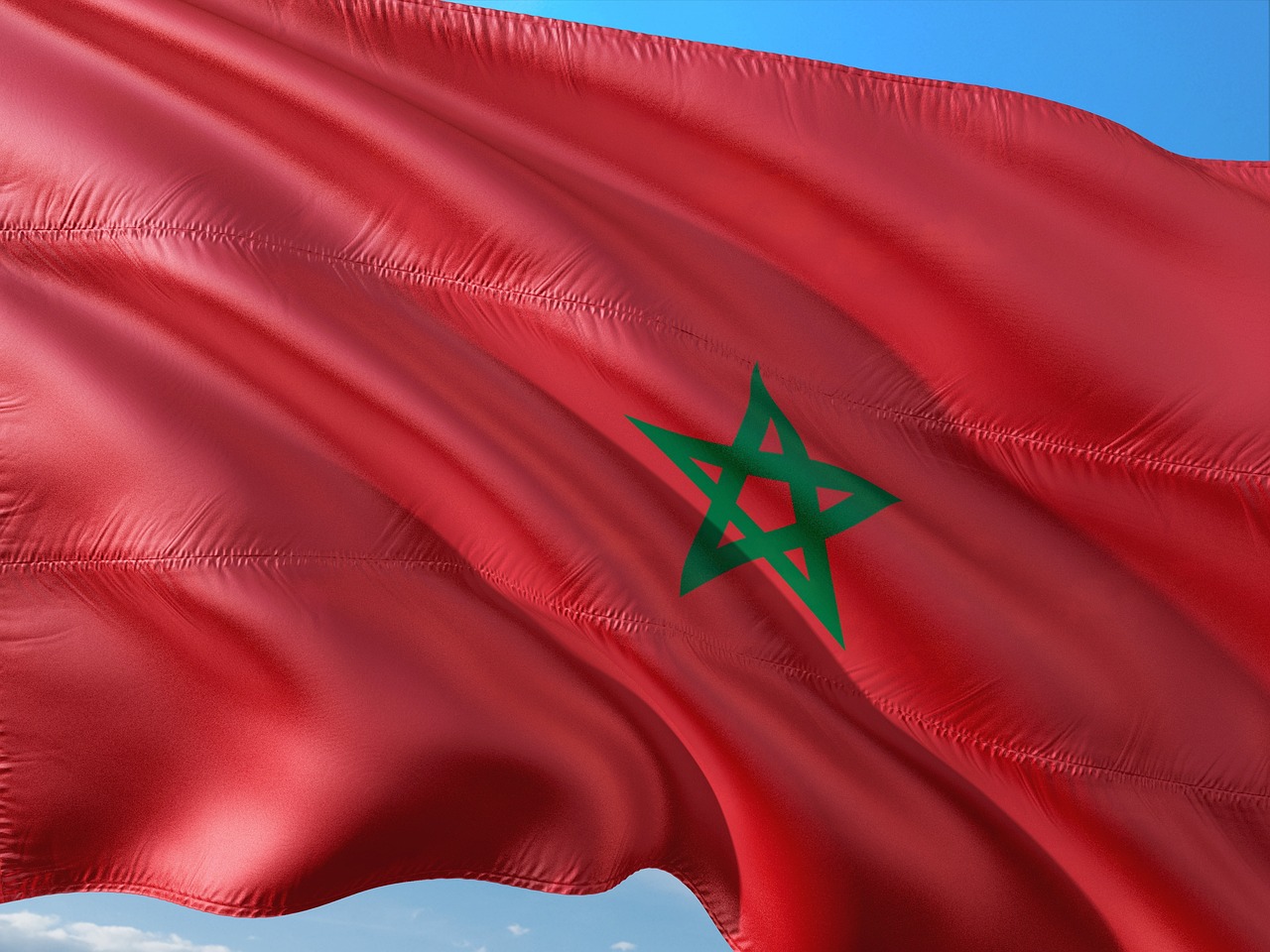 Morocco has become one of the biggest headline stories of World Cup 2022, capping off a fairytale run with a fourth-place finish that stunned the entire footballing world. Pre-tournament favorites in Belgium, Spain, and Portugal had no answers to the team's determined style of play that made it the only African team to have advanced to the tournament's playoffs. 
Analysts have since suggested that Morrocco's foreign-born contingent might have played an important role in the North Africans' great success. According to a Safebettingsites.com report, the Atlas Lions had the largest share of non-native players in Qatar. The site has presented data showing the team had 14 of its 26-man squad have foreign roots. That works to almost 54% of Morocco's playing unit.
Tapping Into Overseas-Born Talent
"The influx of migrant talent into some of the national teams shows how important it is for nations to carefully consider how they recruit new talent within their own borders and internationally if they want to remain competitive," says Safebetting sites' Edith Reads. She added, "While some might see this as a form of 'buying success', such recruitment strategies can ultimately benefit all involved when done correctly by helping national teams reach new heights with a more diverse range of skillsets on offer." 
Africa's other representatives at the tournament also boasted significant numbers of foreign-born players. Senegal and Tunisia both had 12 players that have roots outside of the continent. Cameroon had nine such players, while Ghana had 8. Wales and Qatar were the only other teams with double-digit figures of overseas-born players in their squad.
Interestingly, while most teams had several foreign-born players in their lineups at the tournament, four squads had an entirely home-grown roster. Argentina, Brazil, Saudi Arabia, and South Korea made it to Qatar without a single player from abroad.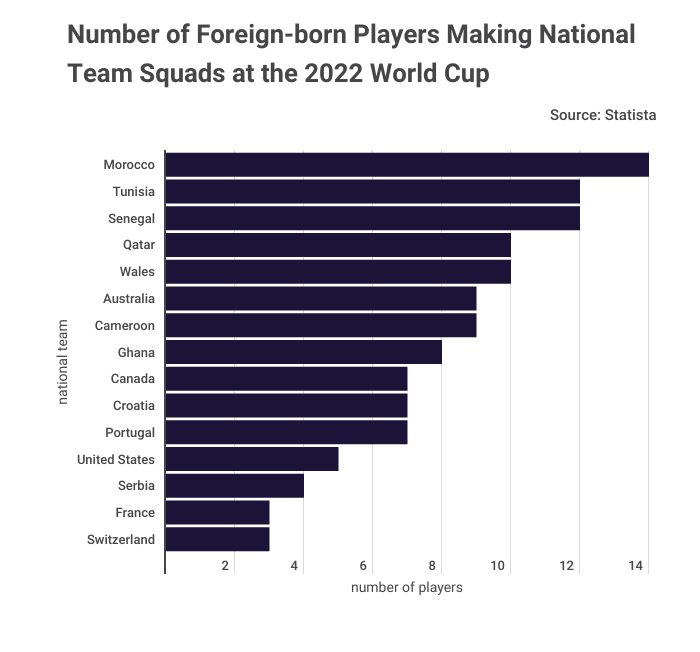 Vindication for Morocco's Technical Bench
Morocco's decision to incorporate foreign-born players may have created an outcry from the Moroccan press, but it certainly appears to have paid off. The country had its most successful World Cup outing so far, and Head Coach Walid Regragui – a France-born international – and his technical team will feel vindicated by their decision.
He has always insisted that representing Morocco isn't about one's birthplace but passion. To him, all Moroccans are one, and as long as their hearts are with Morocco, they deserve the opportunity to play for the national team. That's the thinking that has informed players like Hakim Ziyech to ditch their European nations of birth for Morocco. Ziyech says playing for Morrocco, his parents' and grandparents' country fills him with pride.
Morocco has been employing a proactive strategy in recruiting foreign-born players eligible to carry the nation's flag. This is especially true for those of Moroccan heritage living in Europe, with about 5 million Moroccans counted among their population.
Using a well-developed scouting system, Morocco has successfully found promising foreign-born talent and persuaded them to don the jerseys of their parents' birthland. This strategy continues to pay off as more talented footballers join its ranks.
Was this article helpful?