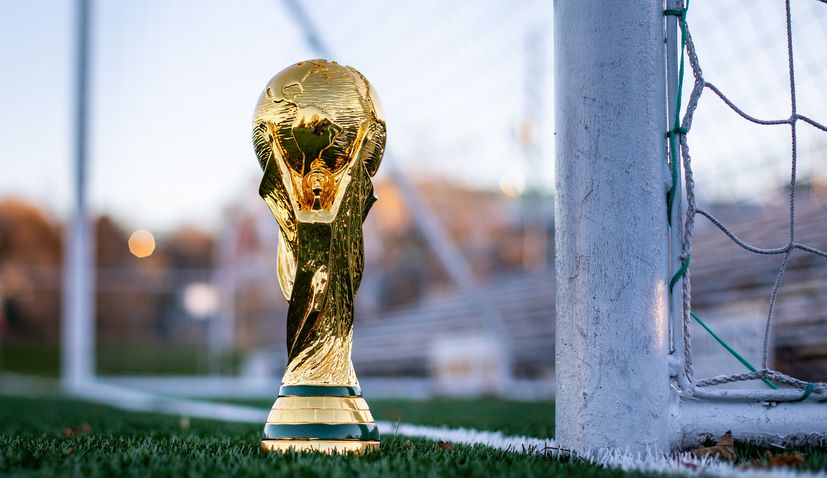 The 2022 World Cup in Qatar is an exciting event, but unfortunately, some of the world's top stars didn't make it. Take Erling Haaland, for example; his market value of Є166M makes him the most valuable player (MVP) to miss out on a World Cup appearance in 2022. This is according to an analysis by Safebettingsites.com. The Norwegian striker has been a revelation since his move to Manchester City. His rampaging performances in both the Premier League and the Champions League have made him one of the most sought-after stars in world football.
According to Safebettingsites sport's expert Edith Reads," Haaland's exclusion from World Cup 2022 is a big blow for fans who had been hoping to see the 22 year old star strut his stuff on the global stage. Norway simply didn't pick up enough points in the qualifying stage, and were edged out by Turkey. It's a shame that such a lethal goalscorer won't be appearing at World Cup 2022, but Haaland still has plenty of time ahead to show his worth on football's grandest stage."
For now, he will have to settle for starring in the Premier League and Champions League, where his impressive goal-scoring exploits continue to impress the football world. Fans can only hope that World Cup 2026 will be his time to shine and take center stage as one of the MVPs at World Cup 2026.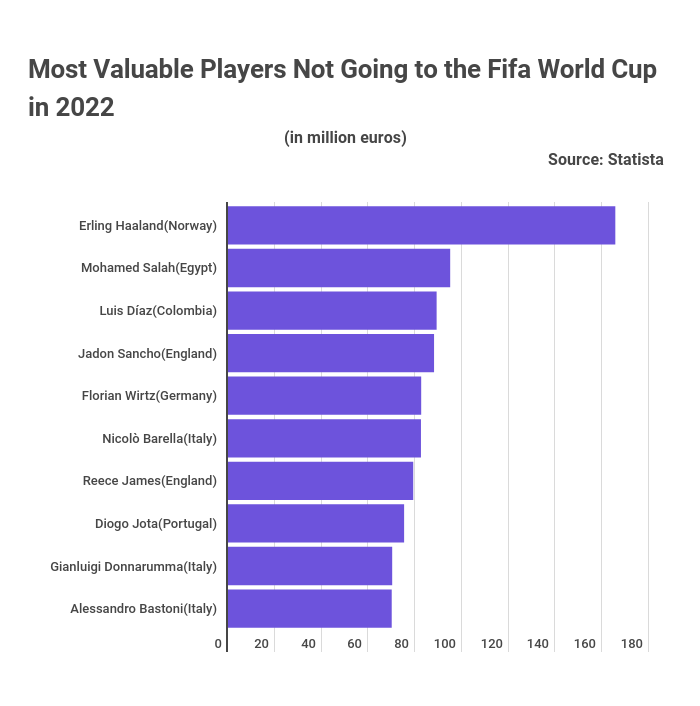 Top Players Who Missed World Cup in Qatar
Some of the World Cup 2022's biggest stars did not make an appearance in Qatar, with Mohamed Salah (Egypt) and Luis Díaz (Colombia) among those who will miss out. Other notable players to have missed World Cup 2022 include Manchester United's Jadon Malik Sancho and Bayer Leverkusen's midfielder Florian Richard Wirtz. All of these players can still dream of World Cup 2026 glory, and this time they'll surely be doing their utmost to ensure they get there.
Haaland remains one of the most talked-about players in the world, and his omission from World Cup 2022 is a disappointment to many football fans. Despite this, Haaland has already established himself as one of Europe's best goalscorers. With plenty of years ahead, he'll have many opportunities to star at the World Cup and beyond.
In the end, World Cup 2022 is still an exciting tournament. Qatar promises to bring us some thrilling football, and World Cup 2026 could be the perfect stage to show the world why Erling Haaland is one of football's biggest stars. Until then, fans can only watch as he continues to stun audiences with his incredible skill on the pitch.
Was this article helpful?