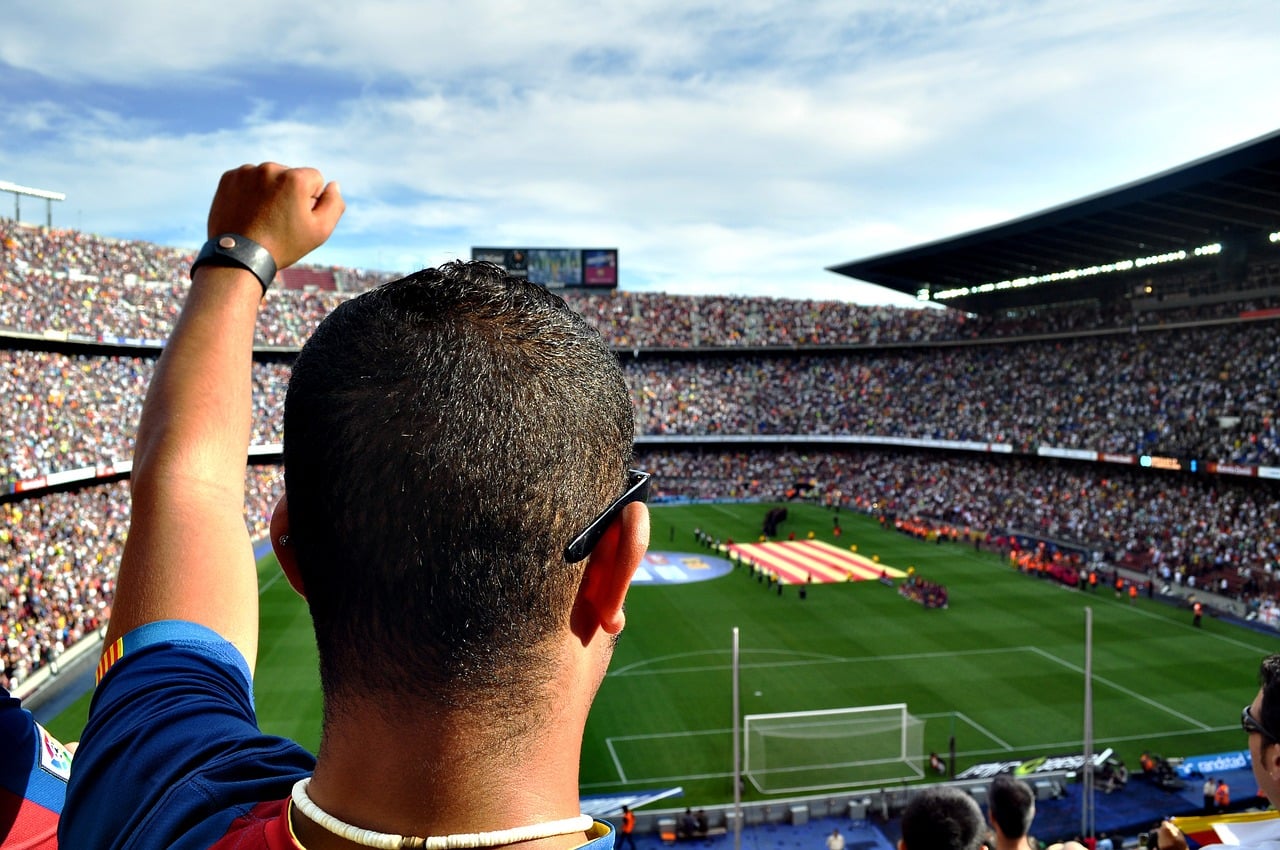 The Premier League is the most popular football league in the world, and its players have had a tremendous impact on the World Cup over the years. This year's World Cup features a staggering number of Premier League players. According to data from Safebettingsites.com, 1 in every 6 registered players comes from England's top division.
Commenting on the data, Safebettingsites analyst Edith Reads said, " The Premier League is very competitive and attracts some of the best players from around the world. That's why it's no wonder that so many of them have made their way to the World Cup. We expect that these players will make a huge impact during the tournament and help their countries succeed".
The players that have been selected include some of the finest talents in the Premier League, such as Cristiano Ronaldo, De Bruyne, and Harry Kane. These players are all favorites to make an impact in the competition and help their respective countries to glory.
Furthermore, teams with a large contingent of Premier League players have a distinct advantage over others. According to the data, 10 out of 32 countries competing at this year's World Cup will have three or more Premier League players.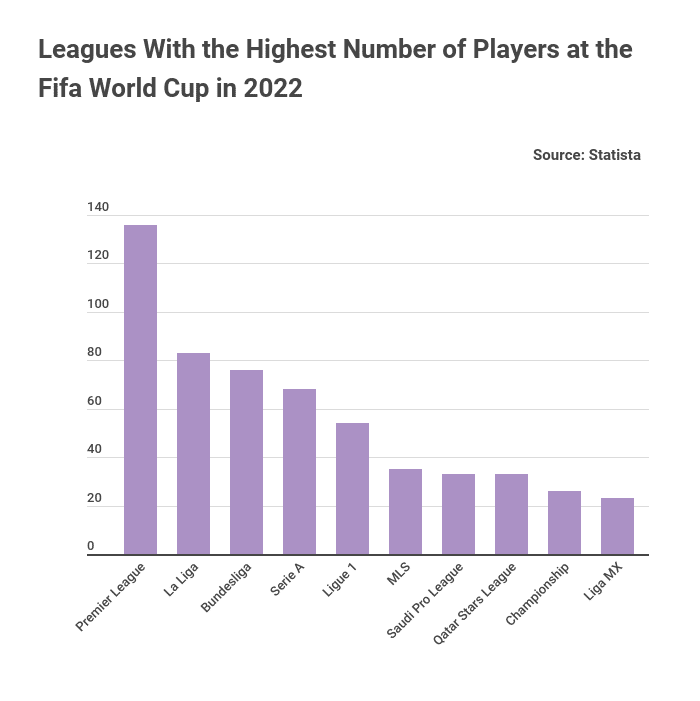 Other Leagues' Share
Italy's Serie A and Germany's Bundesliga have 78 and 67 players, respectively. Also, Spain's La Liga has 83 players to contribute.
Australia, Tunisia, Qatar, Canada, and Saudi Arabia are the only countries without a single player from the English Premier League. Brazil and Portugal are also countries with double-digit Premier League presence (12 and 10 players.)
Intriguingly, outside of the classic top five leagues, the Premier League, Spain's La Liga, Italy's Serie A, France's Ligue 1, and Germany's Bundesliga—Major League Soccer has the most players participating for various international teams in the 2022 competition, with 36 players from the league.
Fifa's Handsome Rewards
Premier League clubs stand to benefit most from the Fifa club benefits program. The World Cup would give roughly £190 million to clubs worldwide whose athletes are competing in the 2022 World Cup in Qatar.
Throughout the tournament and its formal training period, teams earn roughly USD 9,000 each day the relevant player is with his national side.
Fifa shares the money among the national sports federations before being given to the clubs. The association does the calculations depending on the number of athletes chosen by the 32 participating states. Besides, they factor in the total number of days players serve their land throughout the World Cup.
This year, the English Premier League is expected to get a huge payout with more players representing their national teams at the world cup. With this said, it looks like we are in for an exciting tournament with loads of Premier League talent set to make big waves on the international stage.
Was this article helpful?