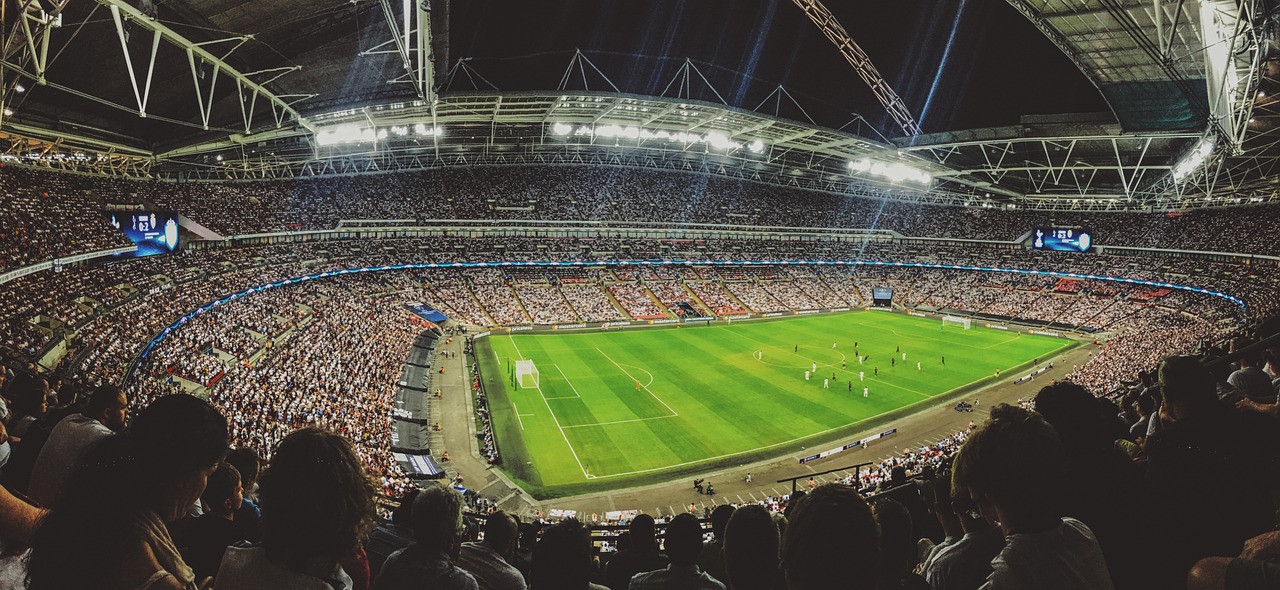 The World Cup fever is in full swing, and everyone seems to have an opinion on who will take home the coveted title. Bookmakers are already setting the odds for each team's chances of winning. And from the looks of it, English fans will have to endure another disappointing outing. The bookies have pegged England as the fourth most likely team to clinch the trophy.
Safebettingsites.com has presented data that suggests The Three Lions' odds of going the distance are 7/1. That gives the team a 12.5% winning probability placing them behind Brazil, France, and Argentina. The site reports that the Samba Boys are the firm favorites to win the tournament, with a 20% winning probability. France follows in second place with 14.3%, while Argentina is in third has 13.3%.
"England has a young and exciting squad that has their Manager Gareth Southgate spoilt for options, " said Safebettingsites' sports expert Edith Reads. She added, "But they've hit a poor patch of form recently, not managing a single win in their last six international outings. It is difficult to be optimistic about the team's chances on that score. But huge upsets have happened in the World Cup before, and it wouldn't be a surprise if they went all the way to clinch it."
England's Deep Run
England will be looking to make a deep run in the tournament. They have been drawn into Group B, which includes the USA, Iran, and Wales. On paper, this looks like a very favorable draw for England.
For many football pundits, the Iranians are the weakest team in the group. And while the U.S and Wales will both be tough opponents, England should be able to progress to the knockout stage with relative ease. 
They could square up against a tricky Dutch side in the last 16 stages. And should Southgate's charges secure a quarterfinal berth, they'll come up against their most challenging opponents in the tournament yet. They could draw either Argentina or France, depending on the results in other groups.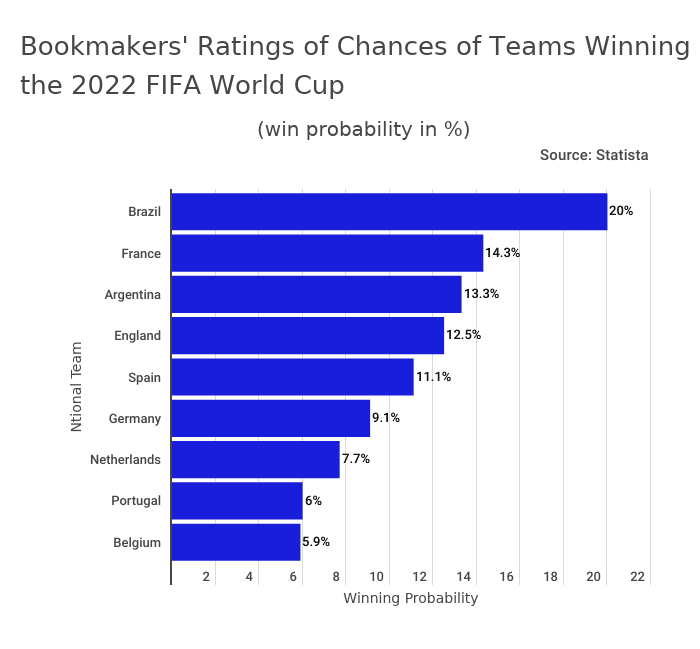 A Sixth Title For the Samba Boys?
This year, Brazil is the clear favorite, with odds of 4/1. They're looking to add to their already impressive World Cup record – they've won the tournament five times before, more than any other team. And with stars like Neymar, Allison, and Raphinha leading the way, it's easy to see why they're the favorites.
The Selecao last won the World Cup in 2002, so they will be looking to end a 20-year drought this time. Coach Tite has instilled a winning mentality in his side, and they are in excellent form heading into the tournament. They remain unbeaten in their last 17 South American WC qualifiers, with 14 wins and 3 draws.
Their hitting a rich vein of form at the right time is ominous for their competitors. The other teams will have their work cut out for them if they want to stop them from lifting the trophy.
Was this article helpful?