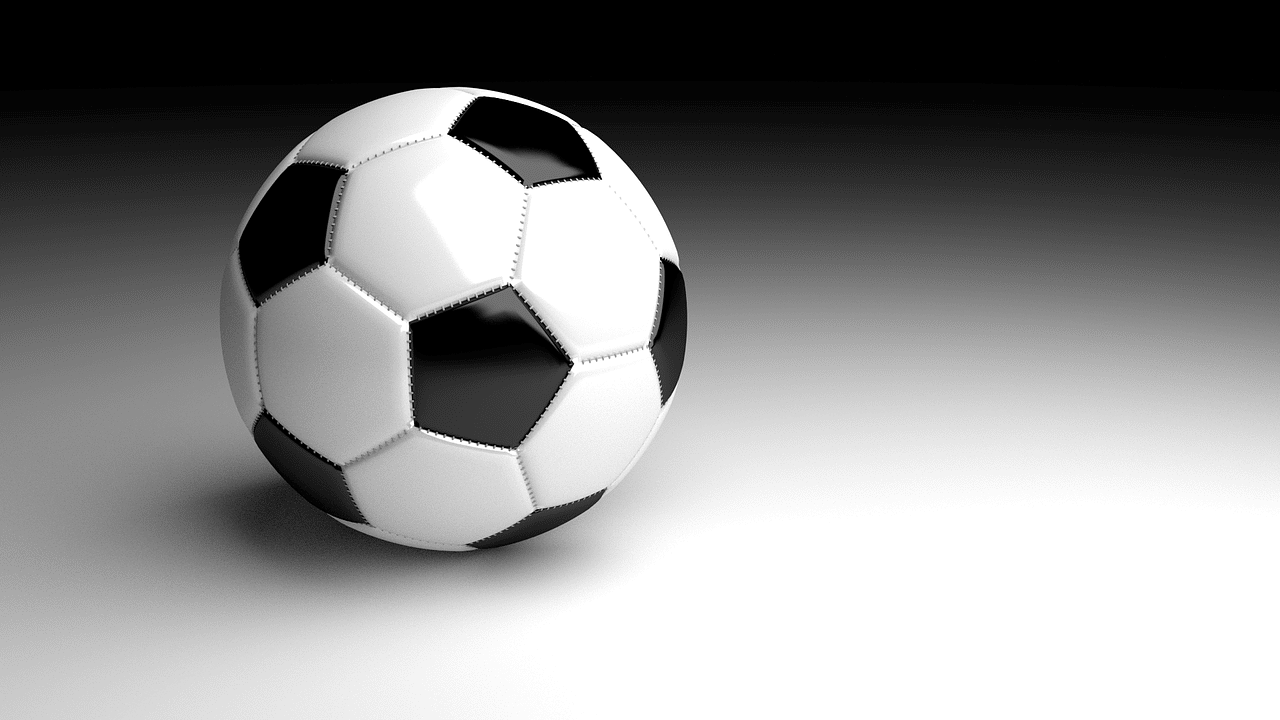 UEFA Champions League is an annual club football competition organized by the Union of European Football Associations (UEFA) and contested by top-division European clubs. It is one of the most prestigious tournaments in the world and the most-watched annual sporting event globally, drawing just under 3.5 billion television viewers.
Since its inception in 1955 as the European Champion Clubs' Cup, the competition has been commonly known as the Champions League. The competition has seen some of Europe's most iconic moments and players, from Liverpool's Dramatic Comeback in 2005 to Barcelona's miraculous win in 2006.
Red cards are not uncommon in the Champions League, with some of the game's most heated moments leading to dismissals. However, one team stands out when it comes to receiving red cards in Europe's elite competition: Juventus. According to Safebettingsites.com, the Italian giants have been shown a record 28 red cards in Champions League history, four of which were given to Dutch-Surinamese former professional footballer and current coach Edgar Davids.
Edith Reads, the Safebettingsites analyst, said, "It is no surprise to see Juventus at the top of this list. They have always been known for their passion and commitment on the pitch, sometimes leading to over-enthusiasm and resulting in players being shown red cards. Davids, in particular, was notorious for his aggressive style of play which often saw him get into trouble with the referee."
Reads continued, "What is perhaps more surprising is the number of red cards that have been shown in the Champions League overall. In a competition that is supposed to be the pinnacle of club football, you would expect players to exercise greater control and discipline. However, with the high stakes and intense pressure that comes with playing in the Champions League, it is not surprising that tempers can sometimes boil over."
Clubs with the Most Red Cards
While Juventus may be clear at the top of the list, they are closely followed by Portuguese professional sports clubs FC Porto and Real Madrid, who have been shown 24 red cards. Other teams in the top five include Inter (23) and Bayern Munich (23).
Juventus' disciplinary record is not only the worst in Champions League history but also in Italy's top-flight Serie A. Juventus had the most red cards this season, with three total of all teams. Cuadrado, Di Maria, and Milik were among those who received them.
Reasons for Red Cards
There are various reasons why players may be shown a red card. One common reason is violent conduct, which can include everything from headbutting to stamping on an opponent. Another is for spitting, with several high-profile players being caught doing this in the past.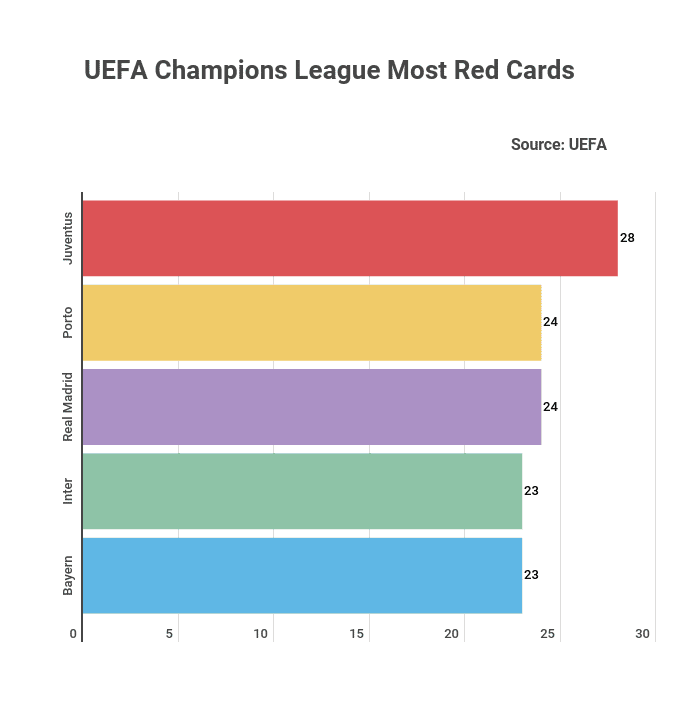 Other reasons for dismissal include serious foul play, denying a goal or obvious goal-scoring opportunity, receiving two yellow cards in the same match, or disrespectful behavior towards the referee.
What Happens When a Player is Sent Off?
When a player is shown a red card, they are immediately dismissed from the game and cannot be replaced. This leaves their team at a numerical disadvantage for the remainder of the match. Depending on the severity of the offense, players may also face further punishment in the form of suspensions from future games.
In the Champions League, a player who is sent off cannot play in the team's next game in the competition. If a player receives two red cards in the same season, they will be banned for at least the next two games.
Was this article helpful?