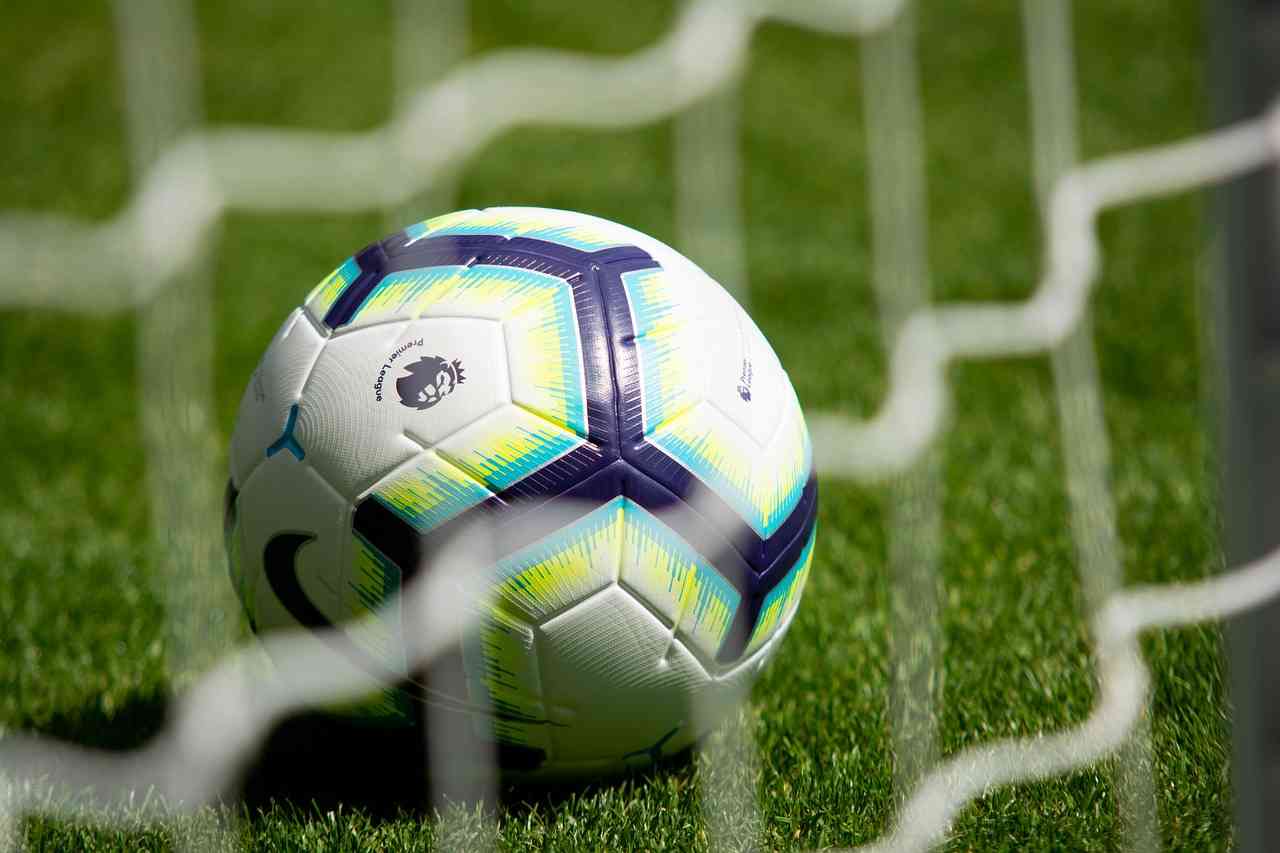 In the wake of the outbreak of the COVID-19 pandemic, football across Europe came to a standstill. With player movements restricted, training grounds closed, and matches postponed, it looked like the beautiful game might never be the same again. However, in a remarkable show of resilience, football came back with a bang.
As the world slowly returned to some semblance of normality following the scourge, one of the most heartening developments has been the resurgence in football fan culture. Across Europe, matchday attendance is rising as fans flock back to the stadiums to support their teams.
Topping the Pile
Safebettingsites.com has presented data comparing the recoveries in matchday fan attendance across Europe's big five leagues. The site reports that the English Premier League (EPL) has recorded a 779% jump in attendance post-COVID-19, the quickest among the region's elite leagues. In the 2020/21 season, the EPL recorded an average attendance of 5,086 fans which shot to 39,632 fans during the 2021/22 season.
"English Football fans are some of the most ardent supporters in the world," said Safebettingsites' Edith Reads. She went on, "They live and breathe their team, and they're always looking to improve their performance. It's no surprise therefore that they were quick to fill the stands in support of their teams."
The Spanish La Liga saw the second-highest post-COVID-19 recovery, returning growth of 625%. Coming in at the third spot was the French Ligue 1, which saw a 585% surge in attendance. Meanwhile, the German Bundesliga and The Italian Serie A registered upticks of 485% and 200% rounding up the fourth and fifth spots, respectively.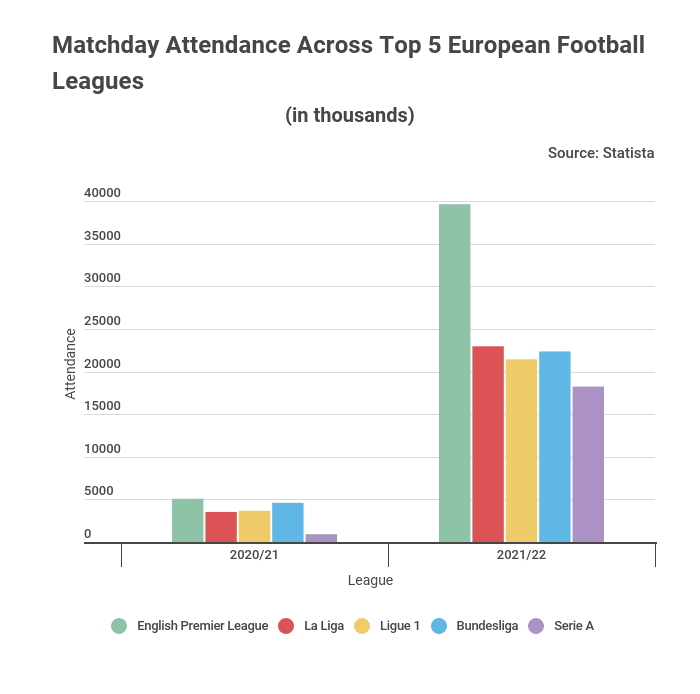 So What's Behind This Resurgence in Football Fandom?
One theory is that people are simply eager to return to everyday life after a long period of social isolation. Football is a quintessential part of European culture and provides a much-needed sense of community and togetherness.
Football fans are returning to the fields because they want to watch their teams play. They want to see their team's players on the field, and they want to support them. Football fans are returning to the football fields because they love football.
A Win for Football
There's no denying that the return of football fans to the stadiums is a big win for the game. After all, the supporters are the lifeblood of the sport. They create an electric and unique atmosphere and play a vital role in raising the game's profile. Not to mention, they also help to generate much-needed revenue for clubs. 
Fans are spending money on tickets, food, and drinks, helping to boost local businesses. The increase in attendance has also led to a boost in tourism revenue. Fans from all over the globe attend matches, helping revive local economies hit hard by COVID-19.
Was this article helpful?