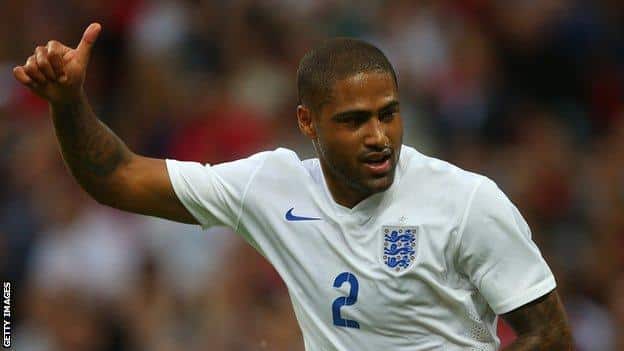 What did you make of the game last night against Germany?
There were some positives. Anytime you go 2-0 down in a game and get a result, it's positive.
It's slightly negative in the sense that you get yourself in the lead and then in the dying five
minutes, that's when you just need to see the game out and make sure you win the game,
basically. The goals came at the wrong time. There's a lot of players struggling for form. But
overall, I'd say it's positive just because of the way it started.
Did it give you some hope for England to make it through further into the World Cup?
My only concern would be a top team would not get in the lead for the first time with five minutes
to go and then concede. That's my only concern. But it's positive in a sense that they had the
character to put three past Germany, having been 2-0 down. There were a lot of positives, they
look great at certain times, but to win these big tournaments, you have to be able to see these
games out and have a bit more confidence about the way you finish games.
Should Mount and Saka be starting after their performance off the bench? and should
Sterling and Foden be benched from now on?
It's a tough one because we're blessed in those positions. Everyone could argue a different front
three. I personally don't care who they are, we just need to pick the ones that are in form,
because they're all good enough to start. If they're all in form then blimey Gareth [Southgate] will
have a tough decision to make. We've got two that weren't firing, you bring two on and they
were firing, that's the beauty of having these options.
Did Maguire's clumsy penalty foul exclude him from the starting XI or even from the
World Cup squad?
Everyone makes mistakes and gives away some penalties but he's under the microscope at the
moment. It was a stupid penalty, it's certainly avoidable, so it is a little bit worrying. I don't think
you can say to someone that they can't start because they gave away a penalty, but it's the
manner of the penalty that's going to rub people up the wrong way most.
Is it odd that Southgate called up the likes of Ivan Toney, Alexander Arnold, Fikayo
Tomori, but hasn't given them a single minute of playing time before the World Cup?
I can only imagine that wasn't his intention. If you've got no intention of playing anyone, then
there's no point in them being in the squad. I can only imagine he picked the squad with an
open mind and then picked the team from how people were performing during training. If you've
got no intention of playing them, then you might as well leave them at home. For them
personally, of course, you're so close to the World Cup and not many players are in form, they'll
be super disappointed in terms of not at least getting on a pitch.
Does Southgate know his best 11? The substitutes changed the game
Yes and no, some players have impact from the bench and they're great at doing it. But just
because they come off the bench and perform it doesn't mean they would have performed like
that if they started the whole game. We're never going to know the answer. But I think subs are
just as important, because when the starting 11 isn't playing well, you need people that can
come on and have an impact and change the game. It's a tough one but at the same time, if
people aren't firing and your subs are coming off the bench and putting in a good performance,
then of course that's going to be in your mind to give that certain person more minutes. I would
rather play people that are showing me something rather than giving everyone a chance.
How vital is it that Graham Potter starts off his Premier League career with Chelsea with
a win?
Any manager wants to start well, he's got a fantastic squad there and if he can get them firing
then they could turn into a real good side. Everyone wants to win, just for momentum it's
important to get a first one under the belt, especially when you're at a top team now.
What do you make of the Aubameyang signing? Is he the world class striker that Chelsea
desperately need?
As long as he's the Aubameyang of old and wants to be there, he's proved that he is a goal
machine when he's happy. They've got a good player, it's just more about where his head's at.
Should Conor Gallagher have left Chelsea?
Possibly, I don't think in terms of leaving the club, another season on loan would have been
great for him. Personally I would have liked him to carry on his development, he was clearly
enjoying himself. I'd rather have Chelsea have let him go back out on loan and then reevaluate
the situation at the end of the season.
Has Raheem Sterling impressed you? Do you see him becoming Chelsea's main man
attacking wise like Eden Hazard was?
He's not surprised me because I've always thought he's capable of this, he doesn't surprise me
at all. The surprise is that Man City let him go to Chelsea. Sterling is capable of what he's doing
at the moment and you'd have to say he is their main man at the moment.
What's happened to Mason Mount? Are you concerned about what you've seen from him
this season?
Yes, because he set the bar really high. He was pretty much the centre of everything that
Chelsea did well last season. You don't lose your class overnight. It's just a little bit ofconfidence that's missing, he's still capable of top performances and I'm sure he'll bounce back
soon but he's just not firing on all cylinders at the moment.
Chelsea are bottom of the Champions League group and have AC Milan next, are they in
serious danger of dropping into the Europa League or out of Europe completely?
There's a chance that they'll drop out but they're all tough games at that level, so if you're not
firing and you're not playing to your usual standards, of course you're going to get found out. But
they're going into it now with the new manager, they have new philosophies, certain players are
going to come back from the dark, as long as the manager can get them going early on, then
they're still expected to get out of the group. But you can't keep saying it, they're just gonna
have to go and win games
Liverpool play fourth place Brighton this weekend. could this game be a fight for a
European spot potentially?
No, I don't think so. Of course Liverpool haven't started the way people were expecting, but they
are more than capable of going on a long winning run. I don't think this is going to be a battle, I
don't think they're gonna be anywhere near each other on points-wise come the end of the
season, but Brighton are fourth, playing well, playing good football, it's going to be a tough
game but I expect Liverpool to pull away.
How long can Liverpool wait for Darwin Nunez to start firing in the goals?
All strikers, certainly ones at new clubs, want to hit the first few goals as quickly as possible justto get some momentum. But every week that goes by when Nunez hasn't scored again then
people are going to start talking more about him and putting him under more pressure and he'd
be putting more pressure on himself. But he still has a few more weeks, he's a really good
player, you can't close the door on new signings too early.
How would getting snubbed from the World Cup squad affect a young player's
confidence like Trent Alexander-Arnold?
It's a kick in the backside, one moment he's starting for Liverpool every week but not for
England every week. Of course there's kickbacks, but it's how good players respond. Every
player has had that moment whether they've been dropped for the club or dropped for the
national side, it's how you bounce back. If he sulks and feels sorry for himself, then it's only
going to get worse. If he realises that he's got a lot of work to do to find his form, then I'm sure
he'll be starting for England again very soon.
What does Southgate see that has him making these decisions to leave Alexander-
Arnold out of the team?
It's probably about who we're playing against and how he wants the team to play. Reece James
is the better all round player in that position. But Trent's [Alexander-Arnold] got the amazing
delivery and free-kick ability. I don't think it's anything that he doesn't like, it's just he prefers a
more all-round solid player. Trent is great going forward, but they're both attributes that can be
used against different teams.
Is Jordan Henderon still good enough to be in the starting 11 for Liverpool?
Henderson is the centre cog in the team, works his socks off, gets other people going and he's
been a captain for a few years. I don't think he deserves to be forgotten about. But you've got
some young, very fit players coming through. But I don't think they could. It would be good for
them to learn from playing with Henderson, even partner up with them if need be, but I don't
think Henderson should be dropped from out of nowhere.
What do you think of the reports of Jude Bellingham to Liverpool?
I'm a big fan, he's a great player. Bellingham would suit the Premier League down to a tee.
Super young, pretty much can do anything. I think he's going to be a big player for whoever
signs him and whoever signs him up, he gets into their team.
If Liverpool lose to Brighton, will Jurgen Klopp's position be questioned?
There will be chats to be had, but I don't think Klopp can be questioned in terms of the level he's
got Liverpool at in the last few years. To speak to him about his job will be super, super harsh.
But this is the Premier League and if teams aren't performing, it's the managers that will take the
bullet. Klopp's position should not be anywhere near under threat. Not yet.
Should Mohamed Salah's spot in the team not be guaranteed anymore? He's not been
anywhere near as effective as he was this time last year when he was banging in goals
every game.
It's impossible to play at that level every year, although Salah has been doing it for the last few
years. Salah has not been himself, but Liverpool are a little bit light in that position, so if you
don't play him, I'm not sure who Salah is going to sit on the bench for. You don't lose your
quality overnight, but Salah certainly set the bar so high in recent years that he will always going
to come under this criticism when the standard is dropped.
Are West Ham on a European hangover? What's happened to their form?
West Ham have been quite unlucky in the last couple of years, they've always been knocking
around fourth, fifth and sixth sort of areas. They went quite deep in the Europa League on a light
squad. West Ham have got a lot of new faces and unfortunately, not many of them are firing.
Just when you think 'they've got some more legs in there, they've got a bigger squad and they
can kick on now', actually the opposite has happened. It's normal for a couple of new signings to not hit the ground running, but you normally expect some of them to do the opposite. They are
on a bit of a hangover, but they're gonna have to get back to basics and get back to the core of
what they were doing last year and start climbing the table.
They play Wolves who are one place above them in 17th. Should West Ham be worried
that it could be a relegation battle?
In short term, yes, in terms of everyone saying you got to beat teams around you, yes. But I
don't think they're going to be in a relegation battle come mid or towards the end of the season.
I think there's much worse teams than West Ham.
Should West Ham be focusing purely on just the European Conference League so they
can get some success this season?
If they achieved that I think they would take it, but the way it's going at the moment, it doesn't
look like a reality. I expect West Ham to climb the table, other than the top four or five teams,
the rest can quickly get close to them in the league table.
Do you expect Jarrod Bowen to be dropped out of the World Cup squad because of his
form?
The way Raheem Sterling is going, he has to start. We're blessed in those positions now. Jarrod
was hitting some good form, got into the squad, but let's face it, on form there's a lot better
players. There are going to be five or six players in front of him in those positions. With him
dropping out of form, it's obviously not going to work in his favour
The North London Derby is this weekend. So how do you see that going?
It's going to be a tough one to call to be honest. Tottenham look great, Arsenal look great.
Finally, we've got two good teams going into the North London derby! I literally have no idea
how the game will play out because Arsenal surprised me, Tottenham look really solid. This
game is probably the biggest 50/50 this season.
Could a win show that either team is the real deal this season?
It would be a massive win for either team, because both teams are performing really well and
you've got to show that you're at that level. There's a lot of teams in the league that can get to a
position near the top of the table, but it can be false, because it depends who you've been
playing. These are two clubs now where they're both in form, they're both knocking around the
top of the table and you're going to have to prove that you're the best at some stage. This is
their first big test, for both teams.
Harry Kane or Gabriel Jesus, who would you prefer in your team?
I'm a fan of both but I have to go for Kane. I'm a big fan of Jesus, but Kane is a proper
goalscorer. Jesus' all around game is better, but if you've got a goalscoring opportunity to win
the game then I think Kane is the man?.
What is your North London Derby score prediction?
2-1 to Arsenal
What was it like to play in a derby against a team like Man United, what can Man City
expect?
These are the games that every player looks forward to, their mega games, the best versus the
best. Form goes out the window, when these games come round, everyone raises their game.
City will be favourites, they're favourites for nearly every game, but United they can perform.
United have shown us glimpses this season where they've played really well. But they haven't
got as many results as they deserved or wanted.
Should Kyle Walker and Joao Cancelo be worried of the inform Jadon Sancho and
Marcus Rashford?
They're not going to be worried, you'd be wary, they're good players, when you play the top
teams, you're going to play against top players. When you play against City, they're going to
have 75% of the ball, so they can't do anything if they haven't got the ball. They won't be
worried, they'll just be super aware that if they're not on their game, then of course these players
are good enough to hurt you.
Even though Luke Shaw doesn't start for Man United week in week out, do you think he
should be the starting left back for England?
When Shaw hits form, he's one of the best. But he doesn't do it often enough, because if he did
he would be playing for Man United. He's certainly got the ability to do it, and also fitness wise,
it's hard to be a marauding fullback if you're not playing week in week out, for the lungs and the
legs, it's hard. I'd be a bit worried about that, but in terms of his capabilities, of course he has
the potential to reach all the heights. It's just hard to do if you're not playing for your club.
As a defender, coming up against the likes of Erling Haaland, how terrifying could that be?
Haaland is a goal machines everyone needs to get their tactics right and try and limit the space
to numb him out of the game as much as they possibly can. There's not a lot that this kid
[Haaland] can't do. Everyone for United needs to be on it, it's not about one individual keeping
him quiet, everyone needs to get around him. You either stop the source at the beginning or you
just make sure you get bodies around him. When you're coming up against a player like that,
that can do almost anything, you're thinking 'bl**dy hell how are we going to stop this.'
How do you stop the source that is Kevin De Bruyne?
You've got to be brave enough to push up the park. But this is City's ability, if you put bodies
around Haaland, that means you're giving space to other City players. They've got players like
De Bruyne that can obviously hurt you as well. United have to go get in their face, go toe to toe
with them. As soon as De Bruyne is on the ball, someone's got to be close to him so that he
passes it sideways rather than forwards. As soon as De Bruyne gets his head up, and Haaland
is running behind, then you know De Bruyne is going to find him. You can't let De Bruyne enjoy
himself, you can't let City get into momentum.
What is your score prediction for the Manchester Derby?
2-0 Man City
Was this article helpful?