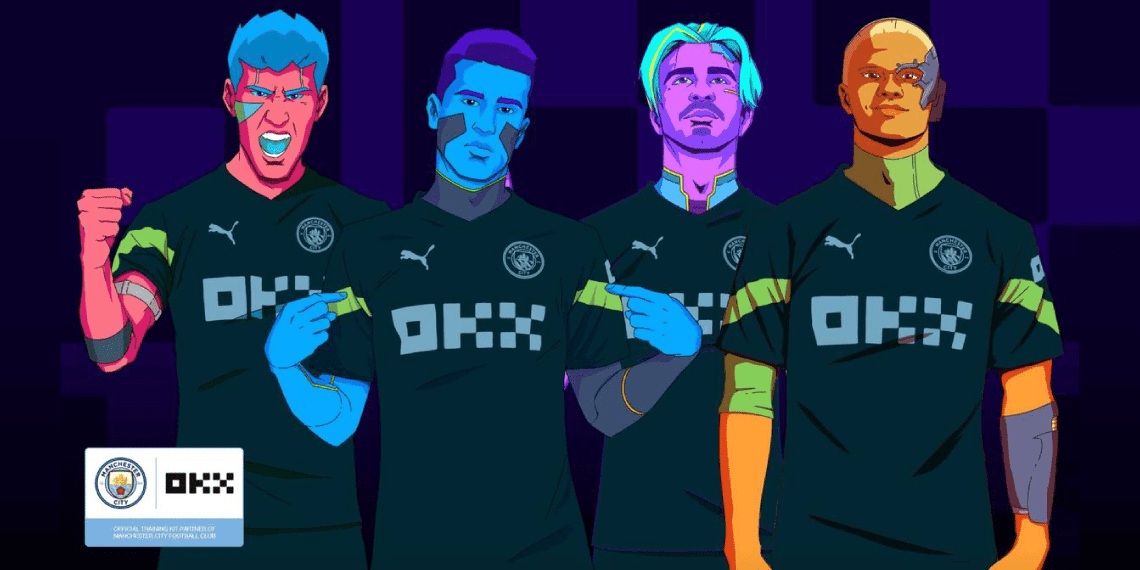 The European Champions League (UCL) is truly the cream of the crop when it comes to club football competitions. Each year elite teams from the continent's leagues battle it out for the honors. And there's good reason for it; winning it comes with a handsome reward in money. 
Consequently, teams are pulling all stops to bolster their chances of success in the competition. Many are investing massively in their playing units through marquee signings that they hope will lead them to the holy grail. One such club is Manchester City.
Topping the Pile
Safebettingsites has presented data indicating that the Citizens have the most expensive squad in this season's competition. The site's presentation estimates the value of Man City's playing unit to be over a billion euros. That figure is over 200 million euros more than what second-placed team Paris Saint Germain's squad is worth.
"Under the ownership of Sheikh Mansour, City has looked to sharpen their competitiveness across all competitions, " says Safebettingsites' finance lead Edith Reads. She adds, "The club has won everything there is to win domestically but hasn't been as successful continentally. Their trophy-laden cabinet is begging for one piece only—the UCL. That explains the heavy outlay on players."
A Predictable UCL?
The 2022/23 UCL squad valuation shows the growing chasm between the favorites and other teams. Whereas the top five most valuable squads are worth more than 4.4 billion euros, the five least expensive sides are worth 288 million euros.
The difference in valuation is due to several factors, including the level of investment made by each club and the relative success of their recent campaigns. While the riches of the continent's elite clubs continue to grow, those further down the pecking order are left behind.
As a result, the competition is becoming increasingly unbalanced and predictable. Unless something changes, likely, only a handful of teams will ever be in contention for the Champions League trophy.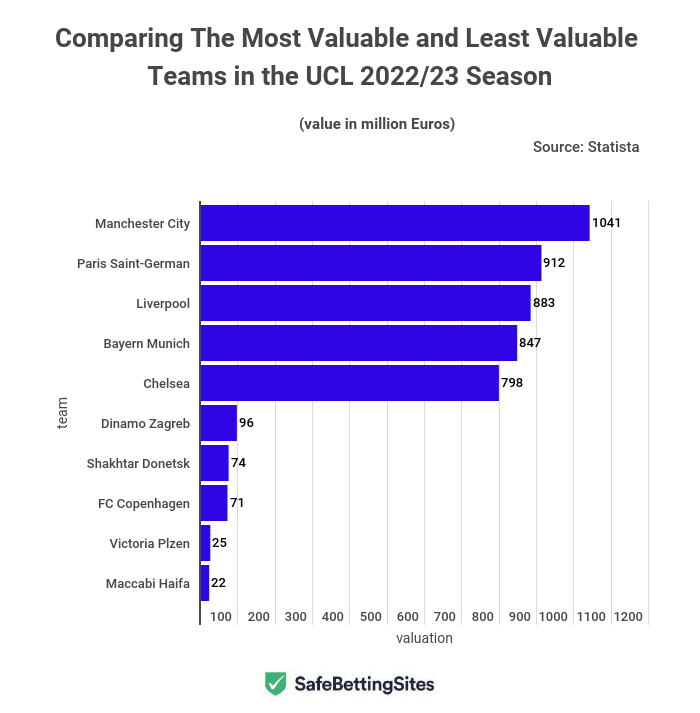 City's Transfer Business
Manchester City has had a busy transfer market despite already having a squad that would be any manager's envy. Their biggest signing was Erling Haaland, who joined from Borussia Dortmund for 75 million euros. 
The Norwegian has hit the ground running, topping the EPL scorers chart with ten goals from the opening six matches. He also scored a brace in his maiden UCL outing for City, helping them whitewash Sevilla four nil.
Others include acquiring Kalvin Phillips from Leeds United for 52 million Euros, Sergio Gomes from Anderlecht for 15 million Euros, and Haaland's former teammate Manuel Akanji for 18 million euros. 
The team also signed a two-year contract extension with influential midfielder Riyad Mahrez. Meanwhile, it parted company with Raheem Sterling, Olexander Zinchenko, and Gabriel Jesus.
Manchester City's transfer spending is sure to bolster an already strong squad. With Haaland leading the line, the team looks poised to make a serious run at the EPL and UCL titles this season.
Was this article helpful?