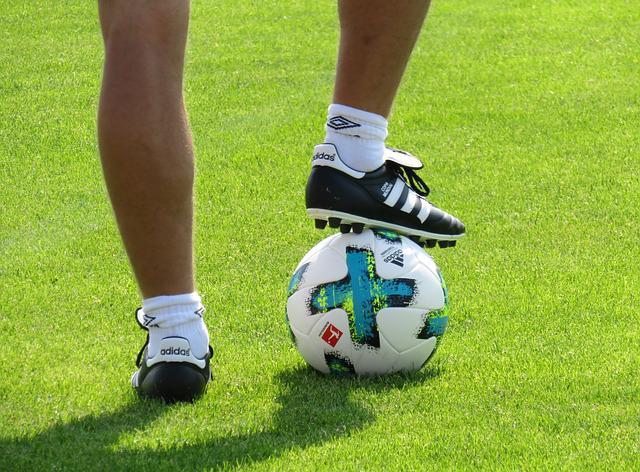 The Bundesliga has seen a significant increase in the average age of its players over the last ten seasons. According to a Safebettingsites analysis, In the 2021-22 season, the average footballer in the Bundesliga was 25.7 years old. That was an 8.9% increase from the average age of 23.6 years recorded in the 2013-14 season.
Safebettingsites' Edith Reads has been analyzing that data. She explains, "This trend is likely due to several factors. Teams are going for experienced players to lead them to success. And it's generally accepted that experience in football matters peaks in the mid to late twenties. Again the growing average footballer age raises issues about the number of young players breaking into the first team."
Edith adds that this trend is likely to continue in the coming seasons. That's because Bundesliga clubs continue to compete for talent with some of Europe's biggest clubs. Therefore they are seeking ready-made stars from abroad.
VfB Stuttgart Had the Youngest Squad
VfB Stuttgart had the youngest squad in the Bundesliga last season, with an average age of 23.5 years. This is partly due to the club's policy of investing in young players and giving them a chance to develop at the highest level.
The club takes pride in developing about five percent of footballers that eventually turn pro. This strategy has paid off in recent years, with several VfB Stuttgart youngsters making a name for themselves in the Bundesliga and beyond. Timo Werner, Sami Khedira, and Mario Gomez are a few of the academy's illustrious graduates.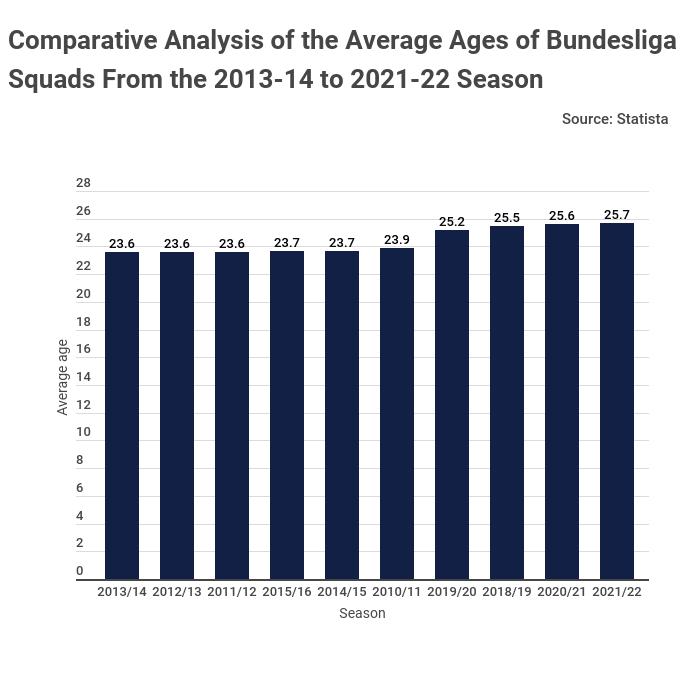 Dortmund and Leipzig's Bet on Youth
Borussia Dortmund and RB Leipzig had the second youngest squads in the Bundesliga last season, averaging 23.9 years. Both teams have seen success in recent years, with Dortmund winning their recent league titles in 2010-11 and 2011-12. Meanwhile, Leipzig finished second in 2020-21 and 2016-17.
The young age of their squads has been a big part of their success, as they play a vibrant and attractive brand of football. Both teams will be looking to build on their success and challenge for the Bundesliga title again this season.
VfL Bochum, FC Union Berlin Calling on Experience
VfL Bochum and FC Union Berlin had the senior most squads in the league. VfL's average age was 27.3 years, while Union's was 26.6 years. This is not necessarily bad, as a more senior squad can be experienced and savvy. FC Union Berlin's average age may have been an asset this season, as they finished fifth.
That feat bagged the team one of the two Europa League berths available for German teams. On the other hand, Bochum finished in 13th place, guaranteeing their participation in the Bundesliga for the 2022-23 season.
While an older squad is not always a guarantee of success, it seems that both teams' experience paid off last season. VfB Stuttgart will need more than youthful exuberance to stay in the league after barely escaping relegation last time.
Was this article helpful?